Ian Hunter sessions -
Mr BIG (1978)
Produced by Ian Hunter, this is the Mr Big album that got away. Mr Big received much attention in 1976 when they had a chart hit with 'Romeo'. Signed to EMI, the label passed on their third album 'Seppuku' and ever since it has become the Holy Grail for fans of both the band and Ian Hunter. Angel Air Records will now release this album in February 2001.
---
Seppuku Fact File
---
The "Seppuku" sessions took place at Chipping Norton Studios in Oxfordshire between January 4th and February 6th, 1978. Some other work was done at the Manor.

Tracklisting: Tonight - Goosestep - Here It Comes Again - Come Rock With Me - Seppuku - Death Boy - Senora - Place Your Bets - Woman - Lucy - You Won't See Me - Behind Enemy Lines.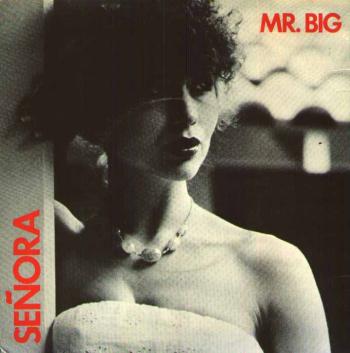 Ian Hunter co-wrote "Senora" with Dicken and Eddie Carter; this was released as a single in the UK - backed with "Death Boy".

In an exclusive interview in Outsider #7, vocalist Dicken explains why the LP never got released: "EMI wasn't happy with the end result - they wanted another 'Romeo'. For me the sound of the album was poor. I know Ian wasn't too happy with the studio and that was a big problem. It missed Val Garay's engineering talent. In the end that spoilt the record for me. Ian came up with so many great ideas in the studio, but it was all lost in the quality of the sound and the mix. I do believe Ian could have successfully produced a follow up to 'Romeo', maybe a bit more rock orientated, had we concentrated on recording a single rather than an album - but it wasn't to be....

For more information about Mr Big and the "Seppuku" sessions - visit OXFORD ROCKS, my Mr Big / Broken Home fan pages.
---
this page is part of the Mott Archive website - click here for more info