the Mott archive
a Mott The Hoople website
with news, discographies, picture sleeve gallery and guide to cover versions for Mott The Hoople and all members and spin-off bands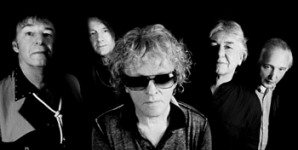 the Mott Archive FLAC trade list
This is my collection of concert recordings, studio rarities and interviews by all members of the Mott The Hoople family available for trade in flac format. Be sure to read my trade guidelines below. I prefer trading for material by Mott The Hoople family members I don't already have, but I am also looking to upgrade shows with better sound quality.
I am also interested in Ellen Foley and Mr Big / Broken Home live recordings.

The following trade lists are available:
Trade guidelines
I welcome lossless trades of any kind (WAV, APE, FLAC) - sorry, no mp3 trades

All my shows are available in FLAC format (16bit|44kHz)

I accept CDR but prefer internet trades (Dropbox, WeTransfer etc)

If you send DAT, minidisc or cassette, I will send CDR in return

I normally don't keep setlists

Show dates are YEAR/MM/DD (year/month/day)

CDR transfers from tape will often have only two tracks (A and B-side)

My sound quality ratings are pretty accurate
Source code:
AUD = audience recording / FM = radio broadcast / SBD = soundboard or studio recordings /
TV = recorded from TV or video / WEB = internet recording *

Sound quality grades:
10 = master copy from radio show LP/CD or radio broadcast, or digital AUD
9 = excellent FM quality or very good AUD
8 = very good FM or good AUD (minor distractions)
7 = good FM or bad AUD (tape hiss, distance, crowd noise, etc.)
6 = bad FM or poor AUD (usually 4th or 5th generation tapes - just barely listenable)
5 = poor minus (only for completists)

* Note that my web recordings have lossy mp3 format

Nothing to trade?
If you have nothing to trade, I will trade two of my CDRs for one regular CD from my wants list (used copies from from amazon or ebay is OK). Get in touch and we'll sort something out.

I don't include jewel cases or artwork with my CDRs, I use padded envelopes and ship by airmail, I record DAO (Disc At Once), I burn at 16x and I never write on discs - and I expect the same in return.