Mick Ronson Discography -
STANLEY FRANK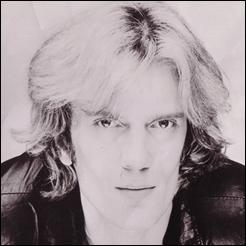 Mick worked with Canadian artist Stanley Frank in the early 80s - around 1982/83 I think, but no material from their collaboration has emerged..... until now! Stanley's website has a song called "Canadian Boy" that you can listen to - it is a demo that was produced by Mick Ronson!
[January 2007] The song is available in Quicktime and Media Player formats from www.stanleyfrank.com. About the sessions with Ronson, Stanley told Justin Purington that "Nothing was released on vinyl; all the songs were demos recorded while I was on A&M Records. I worked two sessions with Mick, both at Bearsville Studios. Aside from producing the sessions, Mick also sang and played some guitar on a couple of the tunes. I enjoyed meeting Mick and his wife Suzie. They were very cordial while I was staying at their home in upstate New York. I was saddened that he passed away so young."

Montreal native Stanley Frank began writing songs soon after joining his first band at the age of fourteen. In 1977 his pop-rock flavored classic "S'cool Days" earned him success in England and Europe. In 1978 Stanley took up temporary residence in London. In 1981 he returned overseas, completing a 42-city tour of Europe while promoting his A&M release "Play It Till It Hurts". Stanley's material has been released in various forms on a number of different labels, much of which is still available at such websites as eBay and GEMM. Other than Ronson, Stanley has also collaborated in the studio with producer/engineer Robin Geoffrey Cable, who has worked with the likes of Queen, Elton John, and Chris de Burgh, to name a few.

[UPDATE June 2008] Stanley Frank (by e-mail): "Just a bit of added information. You mention how Mick and I worked together on my song "Canadian Boy," which can be found at my website (www.stanleyfrank.com). A second song to be found at the site ("Scum Heaven") was also recorded with Mick at the helm as producer. I remember Susie Ronson wasn't crazy about the tune. (She was concerned about what Yoko might think about the lines "John Lennon's there - With blood in his hair.")"

A third song now available on the website is "Run for the Sun". Says Stanley: "This pop tune is a lively takeoff on 60s surf music and it is another Mick Ronson production in which he also performs backing vocals."
---
---
this page is part of the Mott Archive website - click here for more info