Mick Ronson Discography -
XDAVIS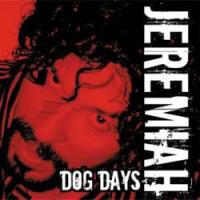 XDavis were a power rock band from Brooklyn New York, consisting of Michael Jeremiah on vocals and guitar, James Damone on bass and Bruce Michael on drums. The group started out as Honey Davis in the early 80s and they were quite an attraction at the legendary CBGB's (which brought in the likes of David Bowie, Debbie Harry & Patti Smith), but they shortened the name to XDavis before making any records. In this exclusive interview, Michael Jeremiah discuss the time the band spent together with Mick, recording demos in NYC, and hanging out in London, England.
[12 March 2008] XDavis' debut album "Dancing In The Dark" was produced by upcoming engineer/producer now multiple Grammy winner, Glenn Rosenstein, (U2, Talking Heads, etc). He also produced their second LP "Summer Of Fire". The band were influenced by UK bands and they also played in London several times - infact XDavis became so close to the UK music scene that they are listed in the "History of the New Wave" as a UK band!

---
- Michael Jeremiah interview -
---
[Sven Gusevik] Tell me about XDavis and how you came to work with Mick?

[Michael Jeremiah, by email]: Mick was a beautiful spirit and when we had the chance to work with him, well, he was the guitarist from Major Tom...a dream come true. I think it was 1984 when we were coming off our second LP 'Summer of Fire'. XDAVIS was a 3 piece power band from Brooklyn, New York. Rolling Stone magazine had labeled us a "cross between The Clash and The Cream" and we had found ourselves opening for all the UK bands of the time. Boy George and Culture Club, Squeeze, Tears for Fears, Big Country, OMD and The Stray Cats (even though they were a US band, they "broke out" from the UK). We were an alternative band, they just didn't coin the phrase then.

We found out through some mutual friends that Mick was going to be available for a few weeks in April. We reached out and struck a deal with him. As the guitarist/ songwriter and singer it was a perfect match. I loved his gritty, no nonsense guitar attack. Yet, he was able to be slick as well. He had produced a Canadian band called The Payolas. He really did a great job on that one. He was to come down from Woodstock to rehearse us for the recording. Great story...Mick comes to Brooklyn, to our studio and gets lost. He's two blocks away, not bad, except it's Bath Avenue. Bath Avenue is a Mafia breeding ground. Sammy "The Bull" Gravano came from that street as well as many well known "made men". Anyway, he calls and tells me he's in a pub called Olivers. First of all, there are no pubs in Brooklyn. They're bars. Second of all Olivers is a private social club or as we know them...Mafia bars. Oh boy...I fly down the street to see him, in all his glory sipping a white wine at the bar. Guys with bloodshot eyes are trying to figure him out. I smile and get him out of there asap. He never knew the potential of that one.

We rehearsed for a week, then recorded for another week or two in a studio on 48th Street in NYC. We started 5 songs, but only completed 4. Hot sessions and a real lesson from a pro. He played piano and guitar on some tracks. It was me, Michael Jeremiah on vocals and guitar, James Damone on bass and Bruce Michael on drums. Our friend, keyboard player Gary Corbet, a noted session player joined in (Cinderella, Kiss, Foreigner, Slash and many others). The songs were: "Crossfire", "Trust In Me", "In The City" and "Stillwell Avenue". Mick joined in the frenzied guitar work on "Crossfire". "In The City" had a strong Ska beat that Mick loved. He was proud that I wrote that one and also joined in guitar. "Stillwell Avenue" was a song about growing up in Brooklyn and was "hit" song, already getting play in the UK as an indie. Mick turned it into a All The Young Dudes vibe. He laid down piano, acoustic guitar and really took us to school on that one. We had a three piece horn section come in to add the final touch. Perfect.

We finished up and gave him a gold pocket watch as an additional gift of gratitude. We had a sold out show the following week at The Peppermint Lounge and invited him to sit in. He couldn't make it, but was kind enough to leave a message on my phone recorder. I still have it. He said to call when I got to the UK, which we did. Sure enough, within hours, there he is and he takes us afternoon pub hopping making sure we get the full tour of his favorite spots. He made us try all types of ales and beers. We were rocked...I knew I would always treasure my time with him and I still do. He was a wonderful, wonderful man.
---
- XDavis discography -
(no Mick Ronson involvement)
---
In My World 7" single (1980)

Songs: In My World / Do I Do I

USA 7" single: Crown Records

---

Do I Do I 7" single (1981)

Songs: Do I Do I / Never Find Love

USA 7" single: Crown Records

---

Dancing In The Dark LP (1983)

Songs: Dancing In The Dark / In The City / In My World / High And Low

USA LP: Crosstown UCRO-001

---

Summer Of Fire LP (1984)

Songs: TBA

USA LP: Swank Dog Records USWA-004
---
[POPSTSCRIPT] These days, Michael Jeremiah is busy acting in film. Go to www.nycastings.com to see what he has been up to lately. He also has a website for his latest musical project, Dog Days. To listen to five new songs ("Dog Days", "Fly Away With You", "Ain't No Angel", "Always Dreaming Of You" and "Wicked World"), be sure to visit www.jeremiahdogdays.com - the songs are also available for download.

STOP PRESS! A live broadcast by XDavis,recorded live at the Dirt Club on 5/16/81 is now available online, at Pat Duncan's February 15, 2006 show archived at wfmu.org. The songs played were: Come On / It Doesn't Matter / One More Time / Mrs. Y / Talkin' Bout You / Park Lane / Do I, Do I / Lose That Girl / I Want You / In My World
---
---
this page is part of the Mott Archive website - click here for more info