the Mott archive
a Mott The Hoople website
with news, discographies, picture sleeve gallery and guide to cover versions for Mott The Hoople and all members and spin-off bands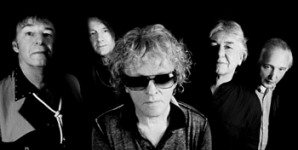 BAD COMPANY mp3 guide
Play.com, iTunes and Amazon are just three online vendors who offer digital downloads of complete albums or individual album tracks. The fact that some albums are only made available in digital format - or that the digital album offer bonus tracks not available on the compact disc edition makes them attractive to collectors!

This page deals with all those 'special edition' digital albums mentioned above. Digital versions of regular albums are not covered. Let me know if you can add other digital only titles!

Quick links: Live In Concert at Hampton Beach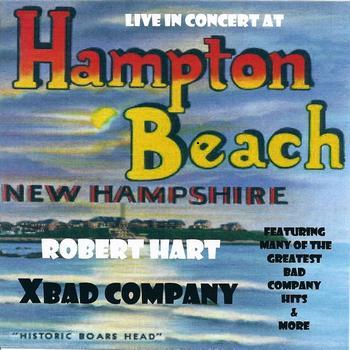 This 2007 concert credited to Robert Hart and XBad Company was actually recorded by Bad Company in 1995, during the "Company Of Strangers" tour!

TRACK LISTING: Can't Get Enough / Rock Steady / Rock 'n' Roll Fantasy / You're The Only Reason / Ready For Love / Down And Dirty / Company Of Strangers / Seagull / Shooting Star / Good Lovin' Gone Bad / Abandoned And Alone / Feel Like Making Love
The line-up was Robert Hart, Mick Ralphs, Dave Bucket Colwell, Rick Wills and Simon Kirke. It was recorded for radio on 21 July 1995 and aired across the States on radio stations affiliated with the Album Network.
---
When Bad Company broke up in 1999, Robert Hart continued with his musical career writing songs, and performing with various members and ex members of Bad Company. To overcome trademark rights in relation to Bad Company and Bad Co, Robert has formed his own band calling it XBad Company with Robert, Dave "Bucket" Colwell, "Jaz Lochrie" and Gary "Harry" James all of them being ex members of Bad Company.

In 2010 Robert Hart made this live concert available for digital download. According to Robert Hart's website, it was a 2007 recording: "We are pleased to bring you Xbad Company's live concert at The Hampton Beach Ballroom in New Hampshire. The Concert was back in August 2007 and it gives all fans the chance to hear XBad Company rock their way through a set full of Bad Company classics".

Note that the online vendors also list "Bad Company" as song #13, but this is only a repeated airing of "Company Of Strangers" (same version as song #7).