the Mott archive
a Mott The Hoople website
with news, discographies, picture sleeve gallery and guide to cover versions for Mott The Hoople and all members and spin-off bands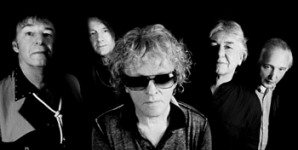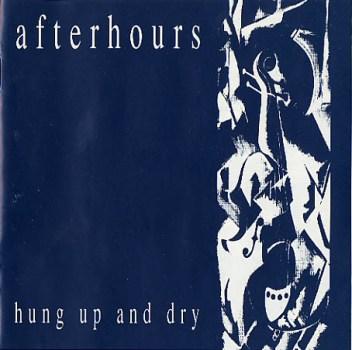 "HUNG UP AND DRY" UK CD
(Celtic Music CM CD067)

"Hung Up And Dry" was the second album by Afterhours, formed in Wales in 1984. Afterhours were one of the hardest touring bands in Irish music, playing all over Europe and America. The band consisted of Alan Burke (guitar, vocals), Tim Potts (bouzouki, vocals) and Giles Lewin (fiddle).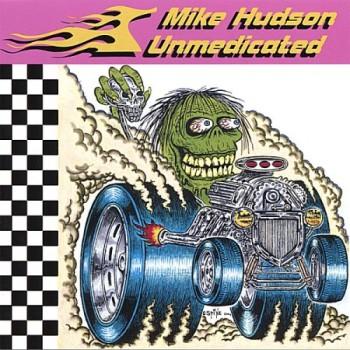 "UNMEDICATED" USA CD
(Sonic Swirl Records SWIRL 030)

This was Mike Hudson's first full length solo release after a 30 year music career. He is best known for being the lead vocalist of the Cleveland legendary 70s punk band PAGANS. This 12 track release includes guest musician Cheetah Chrome from the Dead Boys on lead guitar.

---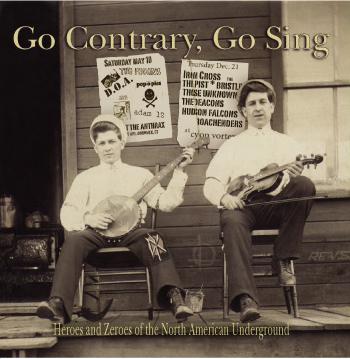 VARIOUS ARTISTS: "GO CONTRARY, GO SING" USA CD
(Made In Brooklyn MIB102)

Mike Hudson's version of "3000 Miles From Here" was also included on the 2005 compilation "Go Contrary, Go Sing", subtitled 'Heroes and Zeroes of the North American Underground' and labelled "Eighteen songs of pure acoustic aggression. Stripped down. No Gimmicks".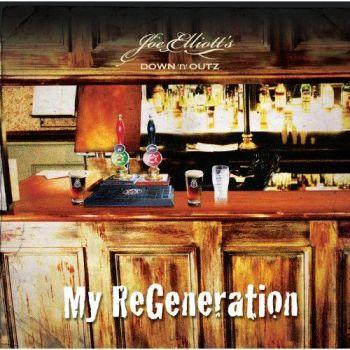 "MY REGENERATION" USA CD
(Mailboat Records)

Tracklisting: Golden Opportunity / Storm / Overnight Angels / Career (No Such Thing As Rock 'n' Roll) / England Rocks / Shouting And Pointing / By Tonight / Apologies / Who Do You Love / One More Chance To Run / 3000 Miles From Here / Good Times / The Flipside Of The Shameless Whelk
The Down 'N Outz is a project fronted by Def Leppard's Joe Elliott, backed by The Quireboys, who only play covers of Ian Hunter, Mott and British Lions songs! The band got together to support Mott The Hoople at one of their reunion concerts at London's Hammersmith Odeon in October 2009, and later recorded an albums worth of material in Joe's studio in Dublin. Of the 13 tracks on this album, six are Mott covers and five are Ian Hunter covers. "Good Times" was originally recorded by The Easybeats but featured on the Mott album "Shouting And Pointing".

Bonus digital only tracks: a 14th track, a live version of Mott's "Shouting And Pointing" from the Hammersmith show was only available as a digital mp3 download from Amazon. On iTunes, the extra bonus track was a live version of the Ian Hunter song "Golden Opportunity".

A 10 track edition of this album was given away free with Classic Rock magazine in the UK, but "3000 Miles From Here" was one of the removed songs.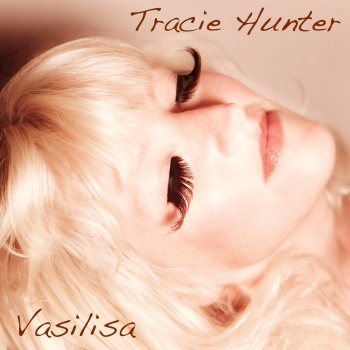 "VASILIA" UK CD
(private pressing)

This limited edition pre-release version of "Vasilisa" is available from Tracie's Facebook website, traciehuntermusic. "3000 Miles From Here" is the stand out track alongside "Junkman" (a duet with Joe Elliott) and "Will You", originally recorded by Hazel O'Connor.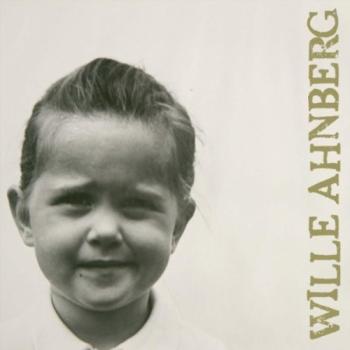 "ETT UNS NÅD" Sverige 2012 CD
(Mowihla Records MIR0725004)

For his second solo album "Ett Uns Nåd", Wille Ahnberg has recorded a Swedish language version of "3000 Miles From Here" entitled "Tre Ljusår Härifrån". The album is produced by Sven Linvall who also plays bass (Sven played on Ian's "Artful Dodger" and "Strings Attached" albums too).
Other musicians include Idde Schultz (vocals), Love Olzon (guitar), Johan Lindström (piano), Jörgen Palm (cello), Sebastian Forslund (drums), David Lindvall (piano) and Staffan Astner (guitar). Staffan has also played with Ian Hunter.
---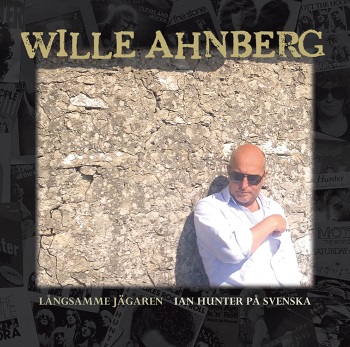 "LÅNGSAMME JÄGAREN" Sweden 2016 CD
(Mowihla Records MIR0725011)

Wille Ahnberg's new album is subtitled "Ian Hunter på svenska" (Ian Hunter in Swedish). Wille has written Swedish lyrics to 10 Ian Hunter compositions and recorded them with Uffe Börjeson, Sven Lindvall, Per Lindvall, Sara Isaksson, Peter Hallström, Staffan Astner and Jesper Nordenström.
Tracklisting: Långsamme jägaren (SEA DIVER) / Normandie (ILL WIND BLOWING) / Noll Noll (TRUDI'S SONG) / Det finns ingen cirkus (ALL IS FORGIVEN) / Ingen kan vinna (WIN IT ALL) / Ängel från en mindre stad (ANGEL OF EIGHT AVENUE) / Ingenting brinner i mørker (OVERNIGHT ANGELS) / Tre ljusår härifrån (3000 MILES FROM HERE) / Barn og dårar (SONS AND DAUGHTERS) / R.I.P (REST IN PEACE)

"Angel Of Eight Avenue" and "3000 Miles From Here" are previously released (from Wille's 2nd and 3rd album respectively)