the Mott archive
a Mott The Hoople website
with news, discographies, picture sleeve gallery and guide to cover versions for Mott The Hoople and all members and spin-off bands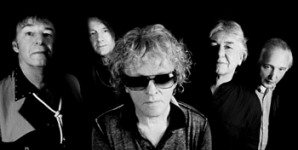 IAN HUNTER miscellaneous
This section list 'various artist' type compilations with rare Ian Hunter material which is not available on his regular solo releases.

Ian Hunter's original studio, live, and new archive releases are listed on the Ian Hunter albums page. 'Greatest Hits' type compilations will be listed on the Ian Hunter compilations page.

Quick links: KGSR Broadcasts vol. 13 | Por Vida | Live At The World Cafe | Les Voix Du Rock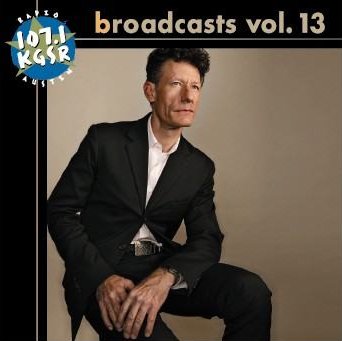 Partial list of artists: Buddy Miller / Mavis Staples / Sam Phillips / Tom Russell / Alejandro Escovedo / Patty Griffin / Willie Nelson / Natalie Maines / The Neville Brothers / Steve Earle / Ani Difranco / Dave Alvin / Aimee Mann / John Cale / Ian Hunter / Paul Buchanan / Chip Taylor / Glenn Tilbrook / Arlo Guthrie / Bodeans / Jack Johnson / Jane Siberry / Lyle Lovett / Tori Amos

- US 2CD: KGSR volume 13
This 37 track 2CD collection was released in November 2005. It was number 13 in a set of elusive performances played live on 107.1 KGSR radio station in Austin, TX. All songs are previously unreleased. The Ian Hunter track is "Wash Us Away", recorded on 18 March 2005.
Por Vida - a tribute to the songs of Alejandro Escovedo (2004)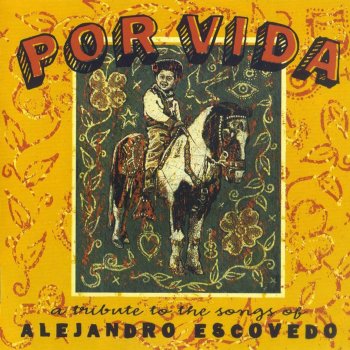 Partial list of artists: Lucinda Williams / Cowboy Junkies / Rosie Flores / Lenny Kaye with Ian McLagan / the Minus 5 / Ian Hunter / Son Volt / Chris Stamey / Bob Neuwirth / Jon Dee Graham / the Section String Quartet / Nicholas Tremulis / Tres Chicas / Jennifer Warnes / Charlie Sexton / Jayhawks / Sheila E / Steve Earle / John Cale

- US 2CD: OR Music OR 804022 | UK 2CD Cooking Vinyl COOKCD316
Ian Hunter recorded "One More Time" with Andy York, Steve Holley and James Mastro for this album. All songs were written by Alejandro Escovedo and proceeds from the sale of the album will benefit the Alejandro Escovedo Medical & Living Expense Trust, set up to pay costs associated with the artist's ongoing treatment for hepatitis C.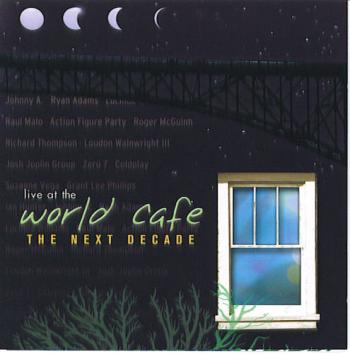 Artists: Johnny A / Ryan Adams / Lucinda Williams / Raul Malo / Action Figure Party / Roger McGuinn / Richard Thompson / Loudon Wainwright III / Josh Joplin Group / Zero 7 / Coldplay / Suzanne Vega / Grant-Lee Philips / Ian Hunter

- USA CD: World Cafe Records WC0114NEPM

All songs on this CD are previously unreleased live recordings from the World Cafe radio show. Ian Hunter's unplugged version of "Once Bitten Twice Shy" was recorded and broadcast in July 2001, during his "Rant" promo tour.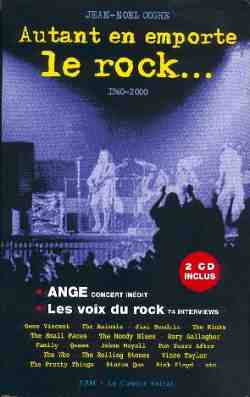 French rock critic Jean-Noël Coche published the book "Autant En Emporte Le Rock.... 1960 - 2000" in May 2001. The book, published by Le Castor Astral, contains reviews and interviews (Mott The Hoople is mentioned). More important, the book also includes two CDs - one is a live CD by French prog rockers Ange, the other is entitled "Les Voix du Rock: Eclats de Voix" and features 74 one minute interviews - including one with Ian Hunter and another with Mick Ronson! All interviews were conducted by the author before or after a concert.

- France CD: EPM / Le Castor Astral 074 (NOTE! only available with book)