the Mott archive
a Mott The Hoople website
with news, discographies, picture sleeve gallery and guide to cover versions for Mott The Hoople and all members and spin-off bands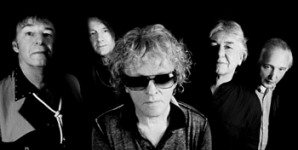 Ian Hunter cover versions:
- EVERY STEP OF THE WAY
Quick links: The Monkees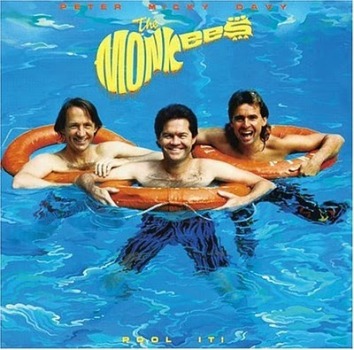 "POOL IT!" USA LP
(Rhino RNIN 70706)

Ian Hunter wrote "Every Step Of The Way" with his bass player Mark Clarke in 1983. In 1986 Mark joined The Monkees for their comeback tour and he introduced the song to the band. They loved it and recorded "Every Step Of The Way" for their 1987 album "Pool It!", with lead vocals by Davy Jones.
The Monkees was reduced to a trio for the 1986 comeback, Mike Nesmith decided not to join them. The other three (Davy Jones, Micky Dolenz and Peter Tork) enlisted Mark Clarke as the music director for the reunion projects - he also went on to co-produce Davy Jones' "Incredible" album in 1988.
---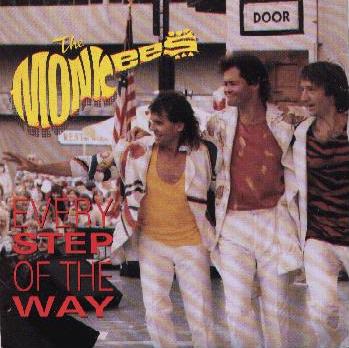 "EVERY STEP OF THE WAY" USA 7" single
(Rhino RNOR-74410 )

"Every Step Of The Way" was the second single from the album in the US, backed by a live "(I'll) Love You Forever". The single version was remixed by David Jones and Mark Clarke, and is also available on the Rhino 4CD box sets "Listen To The Band" (1991) and "Music Box" (2001).
The single was released as a picture disc as well (Rhino RNSI-74411). The band made a video which got quite a bit of airplay, and the single eventually reached #87 on the Billboard charts.