the Mott archive
a Mott The Hoople website
with news, discographies, picture sleeve gallery and guide to cover versions for Mott The Hoople and all members and spin-off bands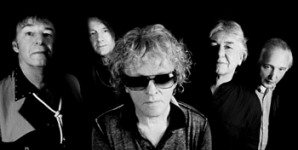 Ian Hunter cover versions:
- LULLABY
Quick links: Tommy Mandel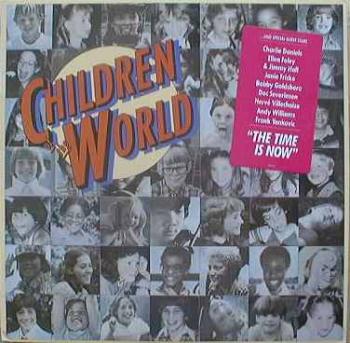 "CHILDREN OF THE WORLD - THE TIME IS NOW" USA LP
(Epic/Cleveland International JE 36769)

The charity album "Children Of The World" featured the world-renowned Cleveland-based children's chorus, The Singing Angels, plus contributions from Cleveland International artists managed by Steve Popovich. Royalties went to the Northern Ohio Children's Performing Music Foundation.
Ian Hunter contributed his composition "Lullaby" and the album includes two instrumental versions of the song, both performed by former Ian Hunter Band member Tommy Mandel. In an exclusive interview in Outsider #8, Tommy discussed Lullaby": I don't have much to say about Lullaby, because I don't remember Lullaby...Was it on a Christmas Album for a charity? If so, then was it an instrumental? If so, then I remember doing it on this Casio that I used a lot back then. Bo Tomlin, the famous synth programmer was a friend of Tom Gould, a buddy of mine, and we met in NYC once, thanks to Tom's introduction. Bo had this cool new technology keyboard, as the Casio had really groundbreaking sounds for the price back then. Everyone was amazed by it. We used it on "You Want It You Got It" a lot, and the Todd / Ian tour too. I put it through an Electro-Harmonix Memory Man delay / chorus box. Much later, I loaned it to Mick Ronson and he loaned it to Eric Parker (or maybe I loaned it to Eric and he loaned it to Mick)... anyway, it got lost in storage at the Power Station or somewhere. Oh well.

TRIVIA ALERT! Tommy Mandel is possibly the only artist who has covered one of Ian's songs ("Lullaby"), co-written a song with Ian ("Money Can't Buy Love") and had one of his own songs covered by Ian ("Wake Up Call")!