the Mott archive
a Mott The Hoople website
with news, discographies, picture sleeve gallery and guide to cover versions for Mott The Hoople and all members and spin-off bands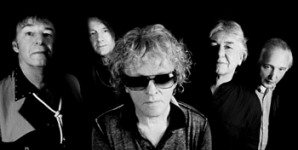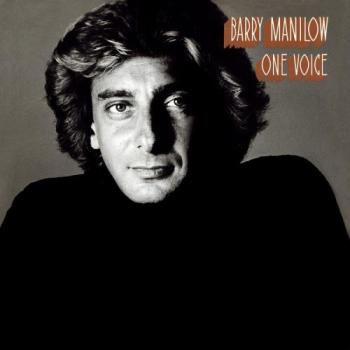 "ONE VOICE" USA LP | 1979
(Arista AL 9505)

Barry Manilow's sixth studio album "One Voice" included his version of "Ships" which was also lifted as a single in many countries. The USA B-side was "They Gave In To The Blues" (Arista AS 0464). The album and single both charted in the USA, reaching top 10.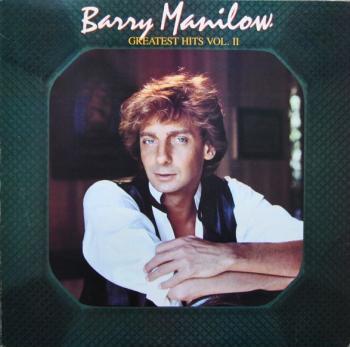 Manilow's studio version of "Ships" was also included on the USA album "Greatest Hits Vol. 2" (Arista AL 8-8102, pictured right) from 1983. "Ships" was not included on the similar sounding 1989 CD "Greatest Hits Volume 2", but it can be found on "Greatest Hits Volume 3" (1989), "The Songs 1975-1990" (1990), "Ultimate Manilow" (2002), "The Essential Barry Manilow" (2005), "The Music of Barry Manilow" (2010) and "The Essential Barry Manilow - Limited Edition 3.0" (2010)... with more to follow!

TRIVIA ALERT! Barry Manilow reportedly wrote an extra verse for the song, and asked Ian for his approval to record it. Ian didn't like the idea at all, so Barry stuck to Ian's lyrics.

UPDATE 2013: in his autobiography 'The Soundtrack of My Life', music executive Clive Davies explains that when Manilow signed with his label Arista, he agreed to let Davies pick two songs for him to cover for each album. Until then, Manilow wrote all songs himself for his own albums. For the "One Voice" album Clive Davies picked "Ships"!
---
The following picture sleeve singles have also been reported: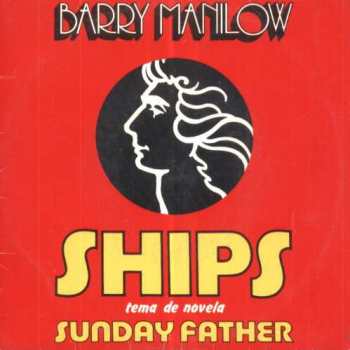 (above - from left to right):
- "Ships / They Gave In To The Blues" | GERMANY (Arista 1C 006-63 346)
- "Ships / Sunday Father" | UK (Arista ARIST 307)
- "When I Wanted You / Ships" | ITALY (Arista ARS 37012)
- "Ships / They Gave In To The Blues" | JAPAN (Philips/Arista 6RS-36)
(pictured left):
- "Ships / Sunday Father" | BRAZIL (Arista 31C 006 63389)
---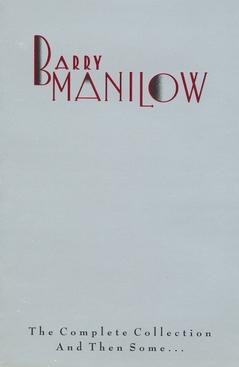 "THE COMPLETE COLLECTION AND THEN SOME..." USA 4CD | 1992
(Arista 07822-18714-2)

Barry Manilow recorded a live version of "Ships" in 1989 for his concert video "Live On Broadway" (released 1990). This live version was later included with "The Complete Collection and Then Some...", a four-disc and one video greatest hits compilation featuring 70 tracks (including unreleased songs and five new recordings), released in 1992.

Originally released in 1992 with a VHS cassette, the box set was re-released in 2005, with a DVD replacing the tape.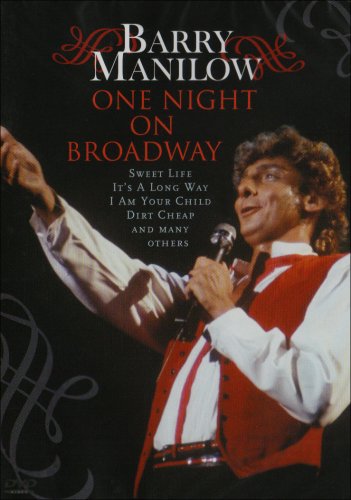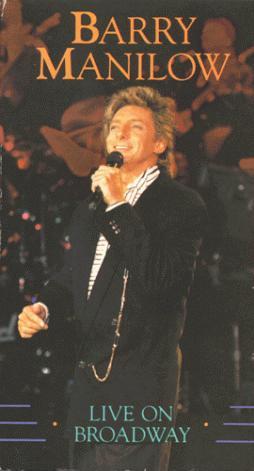 The original "Live On Broadway" video (pictured right) was filmed at the Gershwin Theater on Broadway in 1989 and released in 1990. "Ships" is the highlight on the 90 minute video, but it was not included on the shorter CD edition. The video was issued on DVD in 2009, retitled "One Night On Broadway" (pictured far right) but it was copied from a VHS tape so the picture quality is reportedly not up to today's standards.

Note that the video that comes with the the 4CD box does not include "Ships". It is entitled "Barry Manilow Performances, Volume One: The Highlights" and has footage from Manilow's television appearances of the 1970s and '80s.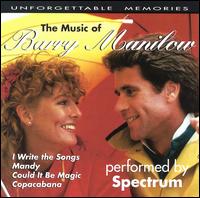 "THE MUSIC OF BARRY MANILOW" USA CD |1996
(Intersound/First Choice FC 4609)

Spectrum was a studio band formed by Trummel Starks (keyboards) and Brian Jobson (guitar). Their 1996 album "The Music Of Barry Manilow" was arranged, recorded and produced by Trammel Starks and mixed by Brian Jobson - and included 'the Barry Manilow' tune "Ships".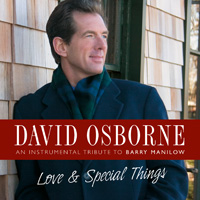 "LOVE & SPECIAL THINGS" USA CD | 2006
(North Star Music NS220)

This album is subtitled "An Instrumental Tribute to Barry Manilow". Apparently 'David has been dazzling audiences at his home base at Caesars Palace in Las Vegas with these Manilow favorites for years' - "Ships" included! David Osborne has also released Elton John and Frank Sinatra tribute records.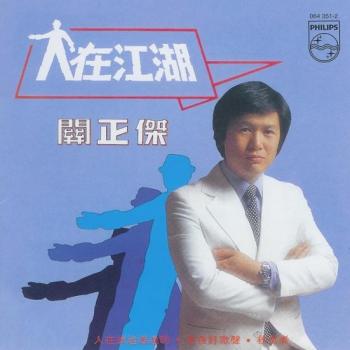 "IN RIVERS AND LAKES" China LP | 1980
(Philips 064 351 2)

Michael Kwan from Hong Kong recorded "Ships" (Chinese title: 莫苛求) for his 1980 album "In Rivers And Lakes" (Chinese title: 人在江湖). The album also included the covers "Unchained Melody" and "Rainbow Connection" (all songs are sung in Chinese). For the record, Michael Kwan's Chinese name is 關正傑