the Mott archive
a Mott The Hoople website
with news, discographies, picture sleeve gallery and guide to cover versions for Mott The Hoople and all members and spin-off bands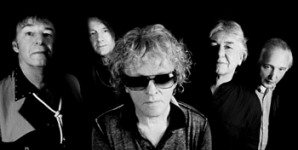 Ian Hunter cover versions:
- EASY MONEY | I AIN'T NO ANGEL | SILENT MOVIE
- THE OUTSIDER
Quick links: Corky Laing | Ian Lloyd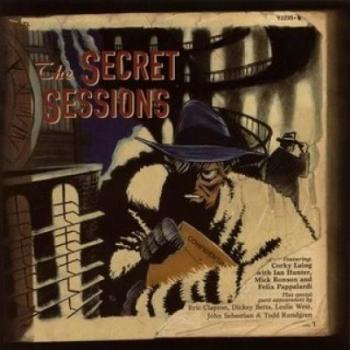 "THE SECRET SESSIONS" USA CD
(Pet Rock Records 71278-600042-2)

Ian Hunter and Corky Laing (ex-Mountain) teamed up with Mick Ronson and Felix Pappalardi (also ex-Mountain) to record Laing's second solo LP in 1978. Hunter and Laing co-wrote three songs for the album and they also recorded Hunter's "The Outsider" one year before Hunter released his version.
The album was not released until 1999 however and then it was credited to 'Corky Laing with Ian Hunter, Mick Ronson and Felix Pappalardi'. The CD also has a bonus video of "The Outsider" which doesn't have the Leslie West overdubs found on the studio version. Both versions of "The Outsider" have Hunter and Laing trading verses, but Laing is the main vocalist.

The three Hunter/Laing compositions included were "Easy Money", "Silent Movie" and "I Ain't No Angel".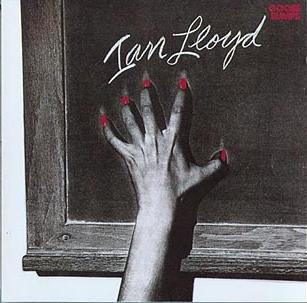 "GOOSE BUMPS" USA LP
(Scotti Brothers SB 7104)

Ian Lloyd (of The Stories fame) recorded "Easy Money" for his second solo album "Goose Bumps" in 1979, produced by Bruce Fairbairn and featuring Mick Jones, Dennis Elliott and Lou Gramm from Foreigner, Jim Vallance, Jimmy Crespo and Ric Ocasek among others.
"Easy Money" was the B-side to the "She Broke Your Heart" single (Scotti Brothers 501) in USA. It was also coupled with "Slip Away" (Scotti Brothers 505) for a second USA single.
---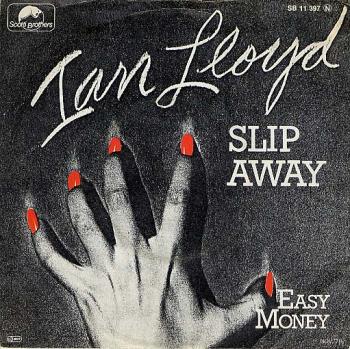 "SLIP AWAY" Germany 7" single
(Scotti Bothers SB 11 397)

"Easy Money" was the B-side to "Slip Away" in Germany. "Slip Away" was penned by Ric Ocasek of The Cars. A demo version by The Cars eventually surfaced on the 2CD "Just What I Needed: The Cars Anthology" in 1995.

---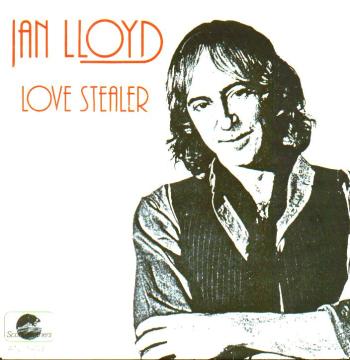 "LOVE STEALER" Holland 7" single
(Scotti Brothers ATL 11403)

In Holland "Easy Money" was the B-side to "Love Stealer", a song originally written and produced by Phil Wainman for UK glam rockers Hello in 1976.