the Mott archive
a Mott The Hoople website
with news, discographies, picture sleeve gallery and guide to cover versions for Mott The Hoople and all members and spin-off bands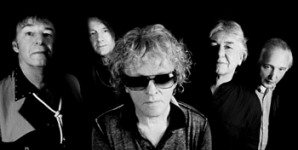 Ian Hunter cover versions:
- HAVING THE TIME OF MY LIFE | LOVE YOU TOO MUCH
- THERE WAS A GIRL | THE REAL THING
Quick links: Bouchard, Dunaway, Smith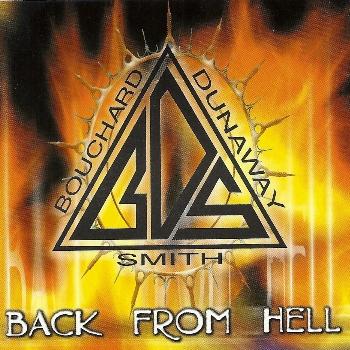 "BACK FROM HELL" USA CD
(private pressing)

BDS were put together by former Alice Cooper band members Dennis Dunaway and Neal Smith with Joe Bouchard of Blue Oyster Cult fame. They were billed as Eyscream at first, but became Bouchard, Dunaway, Smith (or BDS for short) in time for their debut album "Back From Hell" in 2001.
Ian co-wrote four songs with Bouchard, Dunaway and Smith which made the final tracklisting: "Having The Time Of My Life", "Love You Too Much", "There Was A Girl" and "The Real Thing". The album was only available from the band website.

Ian also guested on three tracks on the "Bones From The Yard" album by Dennis Dunaway Project in 2005 featuring Dennis Dunaway, Rick Tedesco, Russ Wilson and Ed Burns. Furthermore, Ian and Dennis have reportedly been writing more songs together for a forthcoming album. To be continued....