the Mott archive
a Mott The Hoople website
with news, discographies, picture sleeve gallery and guide to cover versions for Mott The Hoople and all members and spin-off bands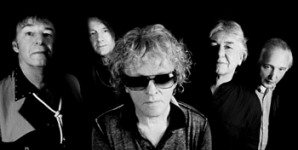 MICK RONSON albums
This page details re-issues of Mick Ronson's original studio and live albums. 'Greatest Hits' plus archive type compilations will be listed on the Mick Ronson compilations page. The newest releases are listed first.

The miscellaneous section list 'various artist' type compilations with rare Mick Ronson material which is not available on the regular releases.

Quick links: Heaven And Hull (2015) | YUI Orta (2003)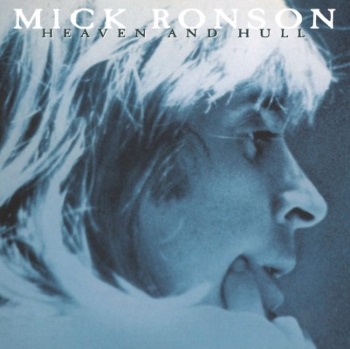 Tracklisting: Don't Look Down / Like A Rolling Stone / When The World Falls Down / Trouble With Me / Life's A River / You And Me / Colour Me / Take A Long Line / Midnight Love / All The Young Dudes

- Holland LP: Music On Vinyl MOVLP1296
Re-issue of the 1994 album on 180 gram audiophile vinyl

A limited picture disc vinyl edition was available in 1994 but has long been deleted, so this is a most welcome re-issue!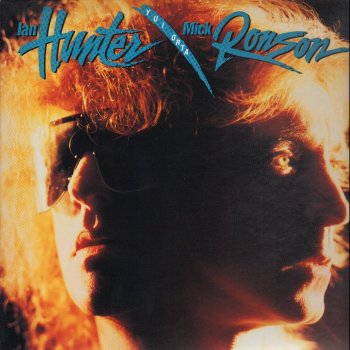 Tracklisting: American Music / The Loner / Womens Institution / Tell It Like It Is / Livin In A Heart / Big Time / Cool / Beg A Little Love / Following In Your Footsteps / Sons N Lovers / Pain / How Much More Can I Take / Sweet Dreamer / BONUS TRACKS: 4th Hour of my Sleep [Ronno] / Power of Darkness [Ronno]

- UK CD: Cherry Red CDLEM 6
Cherry Red re-issued the Hunter/Ronson "YUI Orta" in September 2003, and for some unknown reason they added Mick Ronson's 1971 Ronno single as a bonus! Although they sound out of place on this CD, it is nice to finally have the songs easily available on CD!