the Mott archive
a Mott The Hoople website
with news, discographies, picture sleeve gallery and guide to cover versions for Mott The Hoople and all members and spin-off bands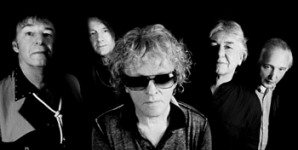 Mick Ronson sessions:
- THE MAMAS AND THE PAPAS
In 1981, ten years after the release of the last album by The Mamas and The Papas, John Phillips reformed the group with original member Denny Doherty, daughter Mackenzie Phillips and Spanky McFarlane. Mick Ronson was responsible for putting the backing band together and did some recording with the band as well.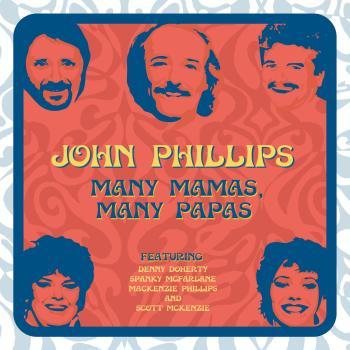 JOHN PHILLIPS - "MANY MAMAS, MANY PAPAS" USA CD
(Varese Vintage CVV 7016)

Track listing: Go Now! / Frankie / Chinaman / Love Is Coming Back / I Wish / Not Too Cool / Kokomo / Love Song / She Got She (The Game Of Love) / Babies / Love Life / Crying In The Shower / Flowers / Fairy Tale Girl (Somewhere Near Japan) / Kwella
The group recorded over two albums'-worth of new John Phillips songs between 1981 and 1988. The best of these never-before-released studio recordings are featured in this collection, released in July 2010 - and credited to John Phillips. Mick Ronson plays on four cuts, recorded in late 1981.

Mick Ronson brought in Shane Fontayne (aka Mick Barakan, who had played in The Mick Ronson Band), bassist Hugh MacDonald (Bon Jovi, Ringo Starr, Willie Nelson) and drummer Gary Burke (Bob Dylan's "Hard Rain" album). The band went into Electric Ladyland studios in late 1981 and cut four tracks, including a cover of the Moody Blues hit "Go Now!" which was considered for release as a single, and is the only non-original song in the collection. Mick also played on "Babies", "Not Too Cool", and "Yachts", and he did some live dates with the band, including Princeton University on 05 March 1982, but decided not to take his association with the band further, handing his role as lead guitarist to Shane Fontayne.

Bonus disc / digital only tracks
- The CD edition of the album comes with a bonus live disc which includes a rare performance by John Phillips singing "San Francisco (Be Sure To Wear Some Flowers In Your Hair)", the 1967 hit he wrote for Scott McKenzie. The disc also features The Mamas and The Papas hits and band member solo hits, and will not be available for digital download.
- In addition to the above there are also five bonus Digital Only Tracks available on iTunes which will not be made available on CD!