the Mott archive
a Mott The Hoople website
with news, discographies, picture sleeve gallery and guide to cover versions for Mott The Hoople and all members and spin-off bands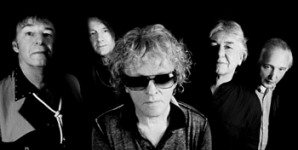 Ian Hunter cover versions:
- SPEECHLESS
Quick links: Status Quo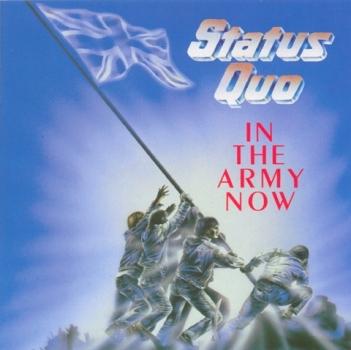 "IN THE ARMY NOW" UK LP
(Vertigo VERH 36)

"In The Army Now" was Status Quo's first album without bassist Alan Lancaster. The new line-up was Francis Rossi, Rick Parfitt, Andy Bown, John "Rhino" Edwards and Jeff Rich. They cut four demos in 1985, including two cover versions they all liked.
One was "In The Army Now", originally recorded by Bolland in 1981 which became the title track (and one of the band's biggest selling UK singles, reaching number 2) and the other was Ian Hunter's "Speechless" from 1983 which also made the final track listing. A few years later Status Quo also recorded Hunter's "Once Bitten Twice Shy" for their 2000 "Famous In The Last Century" album.