the Mott archive
a Mott The Hoople website
with news, discographies, picture sleeve gallery and guide to cover versions for Mott The Hoople and all members and spin-off bands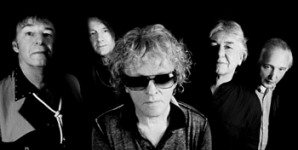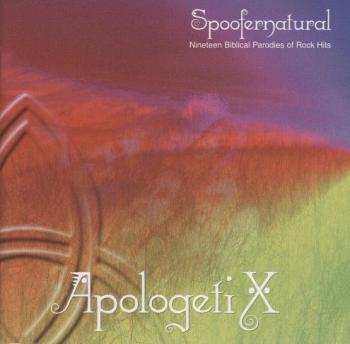 "SPOOFERNATURAL" USA CD
(Parodudes 680005)

"Spoofernatural" is the sixth album by Christian parody band ApologetiX, subtitled '19 biblical parodies of rock hits'. "Once Livin' Twice Died" is a parody of "Once Bitten Twice Shy", based on the cover by Great White. The band members are J. Jackson, Karl Messner, Keith Haynie and Bill Reigers.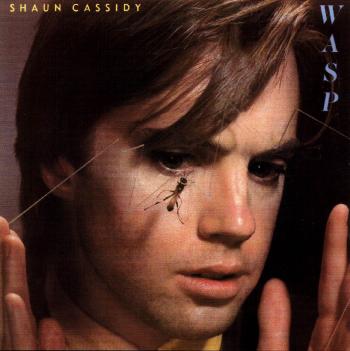 "WASP" USA LP
(Warner Bros BSK 3451)

"Wasp" was Shaun Cassidy's fifth and final studio album. It was produced by Todd Rundgren and members of his band Utopia provided the backing. The album included cover versions of David Bowie, Talking Heads, The Animals, Ian Hunter and The Who songs, plus several Todd Rundren compositions.
One reviewer called this 'a Utopia album with Shaun Cassidy on vocals' - and this is a fair description. Shaun Cassidy fans didn't like this new wave/art-rock makeover album at all, and this was Cassidy's second album not to make the Billboard charts.
---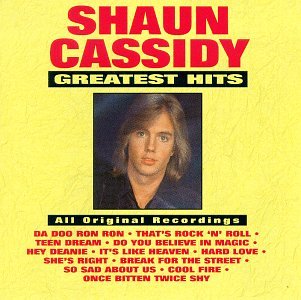 "GREATEST HITS" USA CD
(Curb D2-77551)

This 12-track compilation from 1992 combined some of Shaun Cassidy's greatest hits, including "Da Doo Ron Ron" and "That's Rock & Roll", plus "Once Bitten Twice Shy" and two more album cuts from "Wasp". Interestingly, the single from "Wasp" (the David Bowie cover "Rebel Rebel") is not included.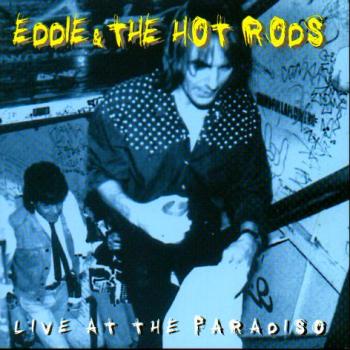 "LIVE AT THE PARADISO" Holland CD
(Pub Records PUB003 CD)

Eddie & The Hot Rods recorded this live album at the Paradiso Club in Amsterdam, Holland in 1997. "Once Bitten Twice Shy" has been in their live repertoire for a few years - they also performed it at the second Mick Ronson Memorial Concert in Hull the same year.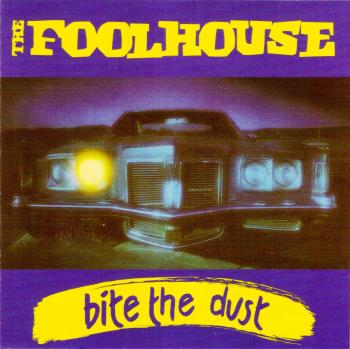 "BITE THE DUST" Switzerland CD
(K-Tel CD 3662)

Swiss rockers The Foolhouse were big Ian Hunter fans. Their "Bite The Dust" album included "Once Bitten Twice Shy" and their 1988 album "Running On Soft Ground" featured "Roll Away The Stone". Sadly, neither were included on their 1993 greatest hits compilation "Foolish Years".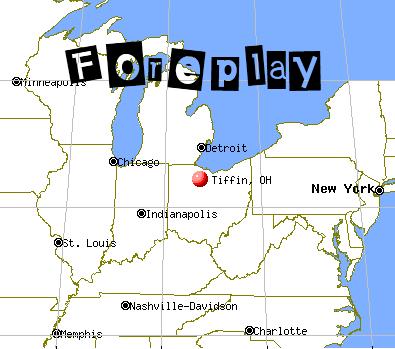 "unreleased demo" USA CD

Foreplay were a three-piece rock band formed by Cam Sayre (bass, vocals), Mark Shrider (guitar, vocals) and Jim Gove (drums). Their 1999 demo included two Ian Hunter songs, "Once Bitten Twice Shy" and "Cleveland Rocks", both recorded live in the studio in their hometown of Tiffin, OH.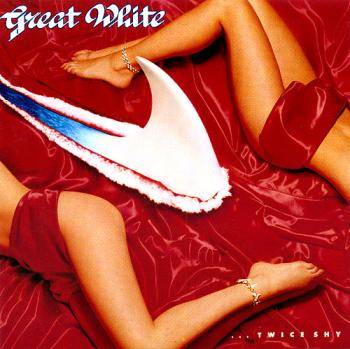 "...TWICE SHY" USA CD
(Capitol CDP 7 90640 2)

Great White formed in Los Angeles in 1978. Their 4th album "Once Bitten..." sold well in 1987, but it was the follow-up "...Twice Shy" two years later that really made them a household name. The success of their "Once Bitten Twice Shy" cover pushed the album to #9 in the US charts!
The Great White line-up who recorded the "...Twice Shy" album were Jack Russell (vocals), Michael Lardie (guitar, keyboards), Mark Kendall (guitar), Tony Montana (bass) and Audie Desbrow (drums).
---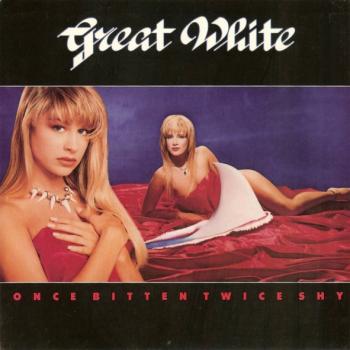 "ONCE BITTEN TWICE SHY" USA 7" single
(Capitol B-44366)

Their "Once Bitten Twice Shy" single did even better, reaching #5 in USA in 1989, backed by "Slow Ride". The B-side was "Wasted Rock Ranger" (Capitol CL532) in the UK, but "Slow Ride" was added to the UK 12" and CD-single editions, and a 3-track 12" picture disc was also available.
---
Great White have also released many live versions (plus one new studio recording) of "Once Bitten Twice Shy" over the years, as described in the list below:
---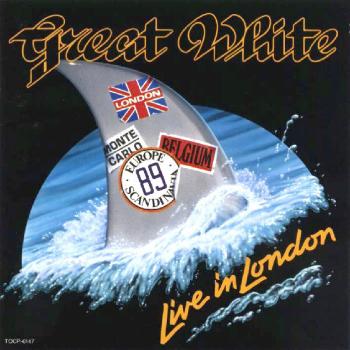 "LIVE IN LONDON" Japan CD
(Capitol/Toshiba-EMI TOCP-6147)

This live album was recorded in Wembley, London in 1989 and got a limited Japan only release in 1990. It included seven songs: Move It / Heart The Hunter / On Your Knees / House Of Broken Love / Face The Day / All Over Now / Once Bitten Twice Shy, recorded by the original line-up.
---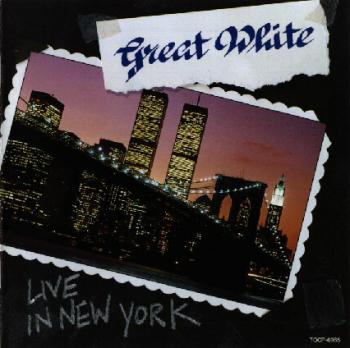 "LIVE IN NEW YORK" Japan bonus CD
(Toshiba-EMI TOCP-6965)

"Lice In New York" is another Japan only release. It was recorded 31 May 1991 at Electric Ladyland Studios in front of a small audience. It was a bonus CD given away with the initial Japan pressing of the band's 1991 album "Hooked". Same line-up as "Live In London".
---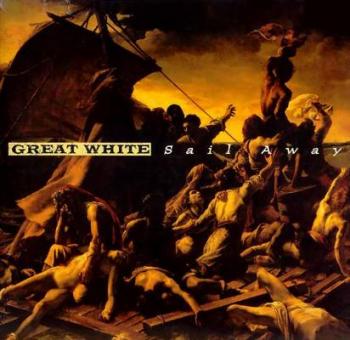 "SAIL AWAY / ANAHEIM LIVE" USA 2CD
(ZOO/BMG 72445-11121-2)

The USA edition of the 1994 album "Sail Away" included the bonus CD "Anaheim Live", recorded at the Celebrity Theater, Anaheim, CA on 24 July 1993. The cover for "Anaheim Live" was part of the inlay tray (pictured below far right). It features Teddy Cook on bass, replacing Tony Montana.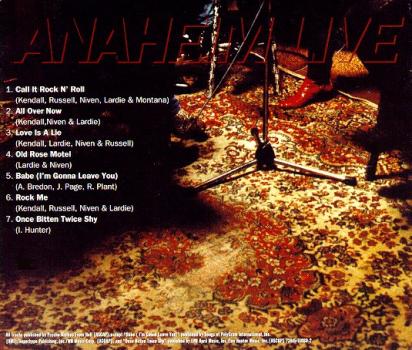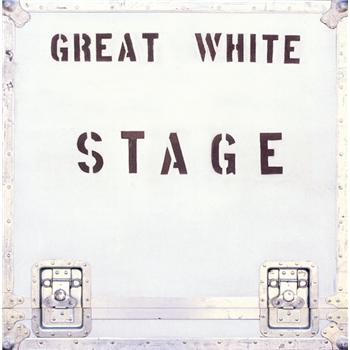 "STAGE" (ZOO/BMG 72445-11121-2) was released in the US in 1995 (pictured right). The album includes songs from a 1994 House of Blues concert mixed with several songs from the 1993 "Anaheim Live" album ("Once Bitten Twice Shy" was culled from the Anaheim show).
---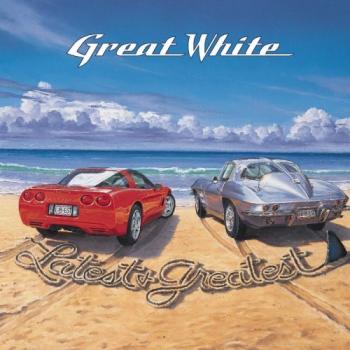 "LATEST AND GREATEST" USA CD
(Portait Records VK 69878)

The 1999 line-up of Great White were Jack Russell, Michael Lardie, Mark Kendall, Audie Desbrow and new bassist Sean McNabb. They re-recorded ten of their classic hits in the studio (including OBTS) for this 'greatest hits' collection, released in June 2000, and added two older live tracks as well.
---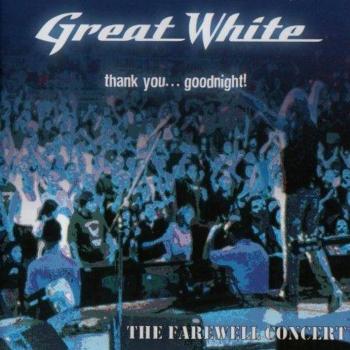 "THANK YOU... GOODNIGHT!" USA CD
(Knight Records KR 1002)

Great White split in 2001, but they got back together on New Year's Eve in 2001, for one farewell concert. Jack Russell, Mark Kendall, Michael Lardie and Sean McNabb were joined by drummer Derrick Pontier. The recording from the show at the Galaxy Theatre in Costa Mesa, CA was released in 2002.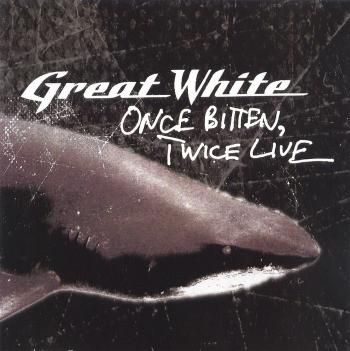 Don't be fooled by the new title and cover, or the claim that this is 'first time on cd'. "Once Bitten, Twice Live" (Sidewinder 60022-2) is actually a straight re-issue of "Thank You... Goodnight!", released in 2006 by Sidewinder Records (pictured right).

Please be advised that there is a very annoying two second gap (of silence) between each song on the Sidewinder edition.

To be continued.....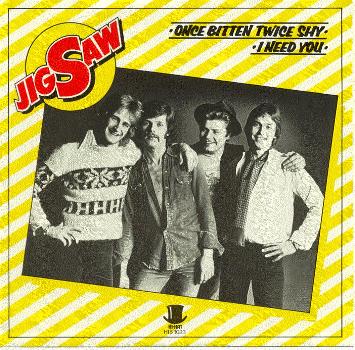 "ONCE BITTEN TWICE SHY" Finland 7" single
(Hi-Hat Records HIS 1023)

Is this the first cover of "Once Bitten Twice Shy"? Ricky Sorsa (the lead vocalist) said years later that he hoped Ian Hunter never got to hear it, but it is not that bad, actually! The B-side was a cover of the old Kinks song "I Need You" (originally released in 1965 as B-side to "Set Me Free").
Jigsaw had earlier recorded a Finnish language version of the Mott The Hoople / Bad Company song "Moving On" for their 1975 debut album "Ujo Poika". The Finnish title was "Tie Edessäin". It was also issued on single, as B-side to the title track "Ujo Poika" (Hi Hat HIS 1001). More info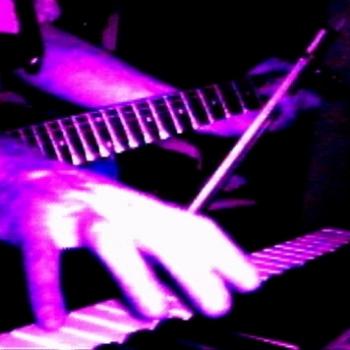 "THE ADVENTURE'S OF SIR VENT" mp3 only album
(internet download)

One-man band Sir Vent is recording both original and cover songs in his home studio, adding live vocal and guitar to midi backing tracks. The songs are then made available for free at kingarthur.com. The 'album' "The Adventure's Of Sir Vent" includes OBTS. He has also covered "All The Young Dudes".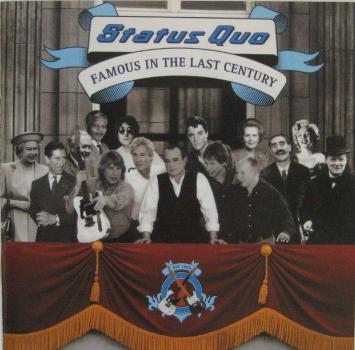 "FAMOUS IN THE LAST CENTURY" UK CD
(Universal 157 814-2)

"Famous In The Last Century" was the second Status Quo covers album ("Don't Stop" from 1996 was the first, and "Riffs" followed in 2003). It was released in 2000 and 'features covers of songs that were famous in the last century, originally recorded by artists that were famous in the last century'.
"Once Bitten Twice Shy" was one of the stand-out tracks on the album. Status Quo anno 2000 comprised Francis Rossi (vocals & lead guitar), Rick Parfitt (vocals & guitar), John Edwards (bass), Andy Bown (keyboards) and Jeff Rich (drums). The band had earlier covered Ian Hunter's "Speechless" for their 1986 album "In The Army Now".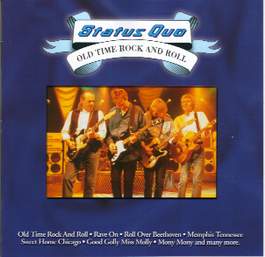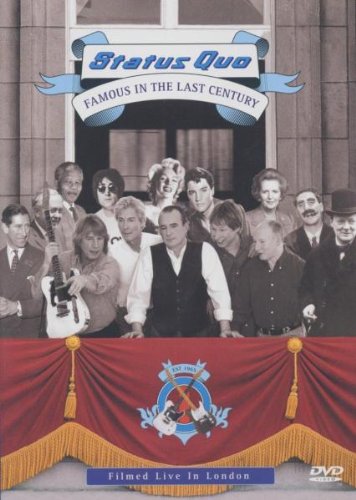 The band also played a one-off show at Shepherd's Bush Empire in London on 27 March 2000, featuring a full playback performance of the new album. This was released on DVD in September 2000 (Eagle Rock).

In Norway, the album was renamed "OLD TIME ROCK AND ROLL" (Universal 013 737-2) - pictured far right
---
Songs from the three covers albums "Don't Stop", "Famous In The Last Century" and "Riffs" have since been combined on several compilation albums. The ones below all include "Once Bitten Twice Shy":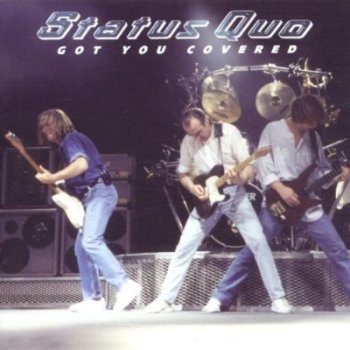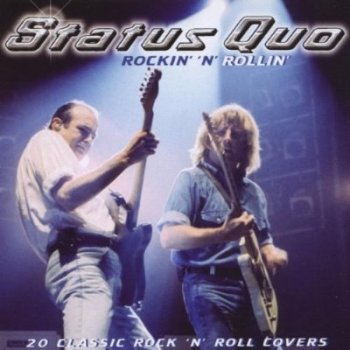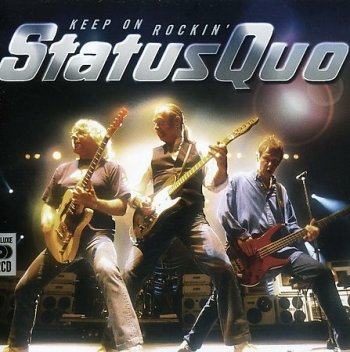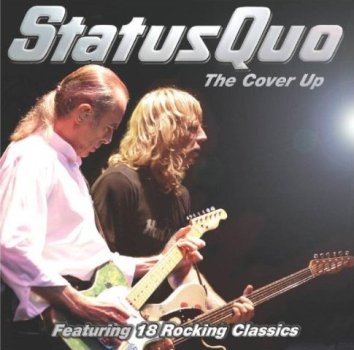 (from left to right):
2001 - "GOT YOU COVERED" UK CD (Crimson CRIMCD315)
2001 - "ROCKIN' 'N' ROLLIN" UK CD (Music Club MCCD 469)
2005 - "KEEP ON ROCKIN'" UK 2CD (Music Club MCDLX015)
2006 - "THE COVER UP" UK CD (Crimson SRIMCD437 | Music Club MCCD 612)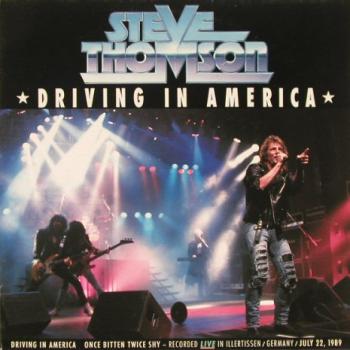 "DRIVING IN AMERICA" Germany 7" single
(Mercury 874 540-7)

"Driving In America" was culled from Steve Thomson's self titled debut album from 1989. It was written by Desmond Child, produced by David Kershenbaum and featured Sheryl Crow on backing vocals. It is a great rocker, almost as good as the B-side, which is a live cover of "Once Bitten Twice Shy"!
Steve Thomson is from Switzerland, but he toured the album all over Europe. "Once Bitten Twice Shy" was recorded live in Illertissen, Germany on 22 July 1989. The "Driving In America" single was also available on 12" vinyl (Mercury 874 541-1) and CD (Mercury 874 541-2) with two extra live tracks from Illertissen, "Driving In America" and "Everybody Is Crazy". Drummer Ricky Parent (later in Enuff Z'Nuff) and bass player Greg Smith (later with Ted Nugent) backed Steve Thomson on the live tracks.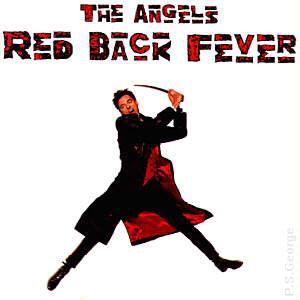 "RED BACK FEVER" Australia CD
(Mushroom RMD 53352)

Australian band the Angels covered "Once Bitten Twice Shy" on their 1991 album "Red Back Fever" - "because we had heard some very trashy covers of the song and wanted to do it justice." The 1991 line-up of the band were Doc Neeson, Rick Brewster, Brent Eccles, James Morley and Bob Spencer.
---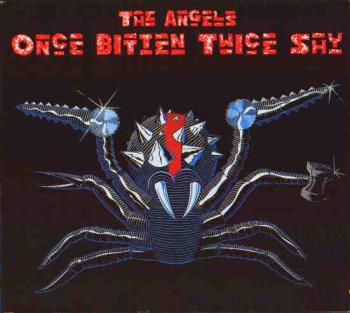 "ONCE BITTEN TWICE SHY" Australia CD-single
(Mushroom D11065)

"Once Bitten Twice Shy" was also issued as a CD-single in Australia in 1992, paired with "Don't Break Me Down". Early copies of the single came with a free "Once Bitten Twice Shy" beer coaster. At least mine did!

TRIVIA ALERT! Bill Price, famous for his work with Mott The Hoople, mixed a couple albums for The Angels in the 70s and 80s, including "Face To Face" and "Liveline". And interestingly, Mick Ronson turned out to be a closet Angels fan, regularly performing two of their biggest hits ("Marseilles" and "Take A Long Line") live in the early 90s. The latter was also included on his "Heaven And Hull" album, released after his death in 1994.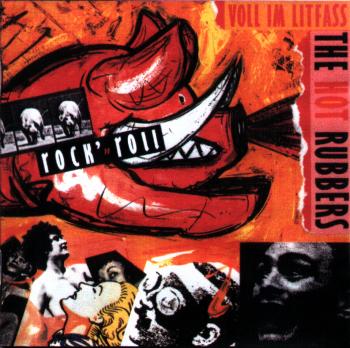 "ROCK 'N' ROLL - VOLL IM LITFASS" Germany CD
(Chaos CACD 8004-3)

The Hot Rubbers recorded "Once Bitten Twice Shy" at Ali's Litfass in Stuttgart, Germany for their live album "Rock 'n' Roll - Voll im Litfass". This German band consisted of Andreas Koranda (vocals), Michael Baisch (guitar), Ralf Mauch (guitar), Bernd Grünen (bass) and Richy Schwarz (drums).