the Mott archive
a Mott The Hoople website
with news, discographies, picture sleeve gallery and guide to cover versions for Mott The Hoople and all members and spin-off bands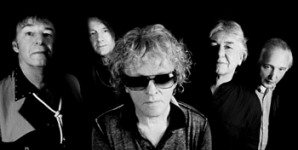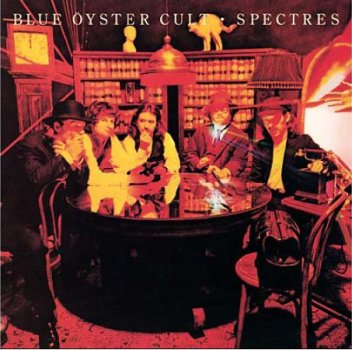 "SPECTRES" USA LP
(A&M SP-65048)

"Spectres" from 1977 was the sixth Blue Oyster Cult album. Ian Hunter co-wrote the single "Goin' Through The Motions" with guitarist and lead vocalist Eric Bloom. The other band members were Joe Bouchard, Donald "Buck Dharma" Roeser, Albert Bouchard and Allen Lanier.
---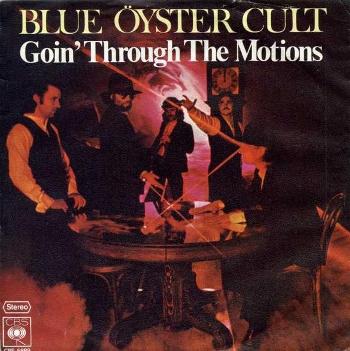 "GOIN' THROUGH THE MOTIONS" Germany 7" single
(CBS S 5889)

"Goin' Through The Motions" was coupled with "Searchin' for Celine" for single release worldwide. A variation of this German picture sleeve design was also used in Holland (CBS 5889). The UK edition was reportedly also issued with a picture sleeve. Anyone?

---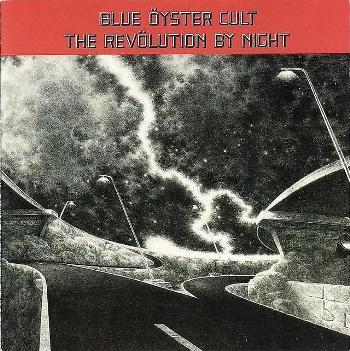 "THE REVOLUTION BY NIGHT" USA LP
(Columbia FC 38947)

A few years later Ian Hunter co-wrote "Let Go" with Bloom and Roeser for the 1983 Blue Oyster Cult album "The Revolution By Night". This was the first album without founding member Albert Bouchard who was replaced by his guitar tech Rick Downey.
Furthermore, Ian co-wrote four songs with Joe Bouchard and the other two members of BDS (Dennis Dunaway and Neal Smith) in 2001 for their "Back From Hell" album. More info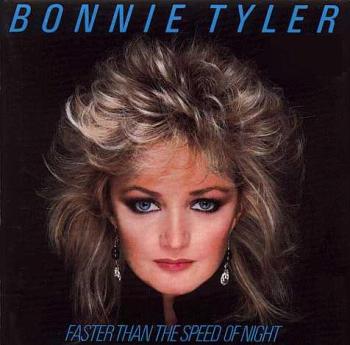 "FASTER THAN THE SPEED OF NIGHT" USA / UK LP
(USA: Columbia FC 38710) - pictured left top
(UK: CBS 25304) - pictured left below

Bonnie Tyler covered "Goin' Through The Motions" on her successful 1983 comeback album "Faster Than The Speed Of Night" produced by Jim Steinman. It reached #1 in UK and got to #4 in the USA charts.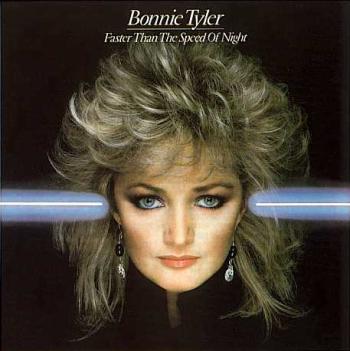 Backing Bonnie Tyler on "Goin' Through the Motions" were Eric Troyer & Rory Dodd (backing vocals), Steve Buslowe (bass), Max Weinberg (drums), Rick Derringer (guitar), Roy Bittan (piano) and Larry Fast (synthesizer).

The album was issued with two different sleeves. The original USA edition did not have the laser light effect which was used for the rest of the world, but it was reportedly used for some USA re-issues.
(From Bonnie Tyler interview with People Magazine - November 21, 1983): In April 1982 the pair met in Steinman's New York apartment. "He got straight down to business," recalls Tyler. "He said, 'What do you think of this?' and played Creedence's Have You Ever Seen the Rain? Then he played Goin' Through The Motions by Blue Oyster Cult. He didn't tell me until later that if I hadn't liked those songs, he wouldn't have entertained producing me because he'd have realized we weren't thinking on the same terms." Both songs appear on Faster Than The Speed of Night, featuring the backing of pianist Roy Bittan and drummer Max Weinberg from Bruce Springsteen's E Street Band, guitarist Rick Derringer and Steinman's grandly fustian wall-of-sound production.