the Mott archive
a Mott The Hoople website
with news, discographies, picture sleeve gallery and guide to cover versions for Mott The Hoople and all members and spin-off bands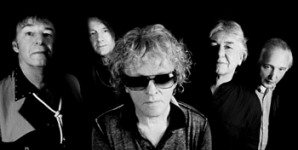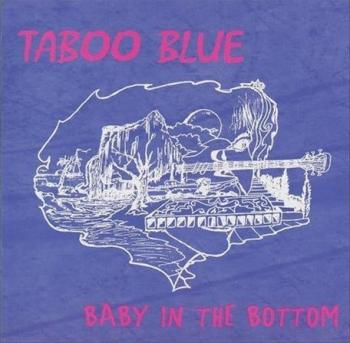 "BABY IN THE BOTTOM" USA CD
(Coldwind/Narnian 9805)

Taboo Blue is a Minnesota based blues band. "Baby in the Bottom" from 1998 is their second album and it includes a cool version of "Walkin' With A Mountain". When asked to best describe their own music, the band said 'Downhome folkroots, Hillbilly blues'.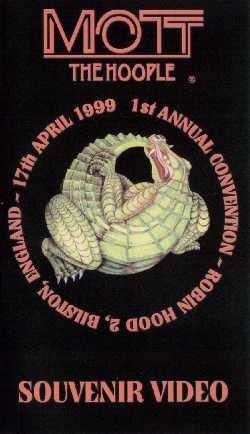 "MOTT THE HOOPLE CONVENTION SOUVENIR VIDEO" UK VHS video
(Jerkin' Crocus Productions)

The first (and only) 'annual' Mott The Hoople convention was held at the Robin 2, Bilston (near Wolverhampton, England) on 17 April 1999. Steve Hyams, John Fiddler, Ray Majors and Verden Allen plus tribute band Not The Hoople (with Julian Turner-Bell) all performed live.

Three songs from Not The Hoople's set are included on the video: "The Moon Upstairs", "Walkin' With a Mountain" and "Sucker".

The video was available in VHS and NTSC format but is now deleted.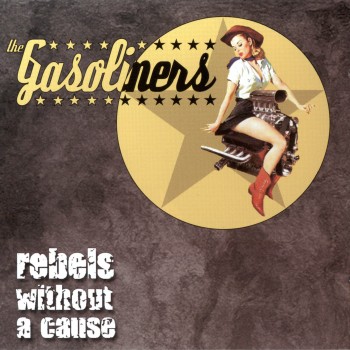 "REBELS WITHOUT A CAUSE" Germany CD
(Our Area Records OUR AREA 0012)

The Gasoliners are a 4-piece band from Ruhrpott, Germany. "Walkin' With a Mountain" is found on their 2006 album "Rebels Without A Cause".

More information at www.thegasoliners.com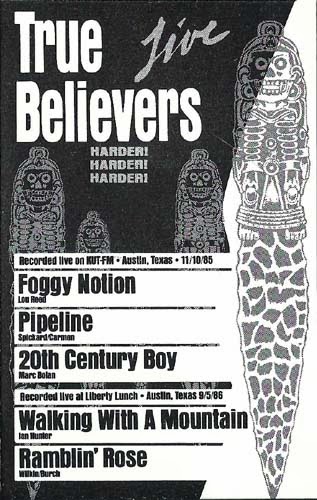 "HARDER! HARDER! HARDER!" US cassette tape
(promo tape)

Austin's True Believers included brothers Alejandro and Javier Escovedo, and this demo tape sees the Believers tackle a familiar cache of classics, reinterpreting the Velvets, Chantays, T. Rex, Mott the Hoople and MC5 in precisely that order.

The five songs were sourced from hometown performances in 1985 and '86, via a live session on KUT FM and a gig at Liberty Lunch, respectively.