the Mott archive
a Mott The Hoople website
with news, discographies, picture sleeve gallery and guide to cover versions for Mott The Hoople and all members and spin-off bands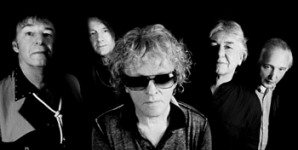 Mott The Hoople BOOK guide
Illustrated guide to the books and magazines published on Mott The Hoople.

I started publishing my Ian Hunter and Mott The Hoople fanzines in 1989, interviewing band members and compiling discographies on all members. Much of my material was reprinted in two books in 1997 and 1998, but only ALL THE YOUNG DUDES has my seal of approval.

Justin Purington published his Mott The Hoople fanzine JUST A BUZZ in the period 1995-2007, and Keith Smith managed 10 editions of TWO MILES FROM HEAVEN, the official magazine for the Mott The Hoople Appreciation Society in the period 1999-2011. The latest addition to the Mott The Hoople bookshelf is Concert Live's "We've Got A Great Future Behind Us" book of Mott memorabilia published in 2014.

Quick links BOOKS: We've Got A Great Future Behind Us (2014) | All The Young Dudes (1998) | All The Way To Memphis (1997) | Mott The Hoople Songbook (1975)

Quick links MAGAZINES: Just A Buzz | Two Miles From Heaven | The Outsider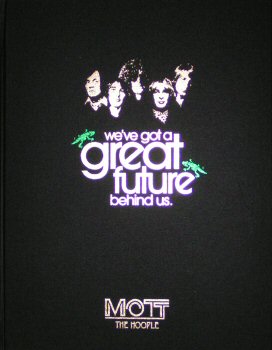 WE'VE GOT A GREAT FUTURE BEHIND US
(Published by Concert Live Publishing)
ISBN 0 9571697 28

The ultimate in collectors rock n roll memorabilia. Only 1000 units available worldwide. Presented in extra large coffee table format, the dimensions of the book are 370mm height x 290mm width. Every book is hand signed by founding members Verden Allen, Ian Hunter, Mick Ralphs and Overend Watts (due to ill health Buffin's signature was reproduced).

Every book is numbered (1-1000) and certificated for authenticity. Hand made, hand bound, presented in an luxurious clamshell box. Packed full of unseen and unpublished content. Each book features an exclusive gold disc DVD mounted into the back cover, containing exclusive footage from Mott The Hoople's 1974 US Tour, supplied by Morgan Fisher.

Said the band: "We wanted to put something together which celebrates and captures the many momentous, special, unique and personal memories we've collected throughout Mott The Hoople's years. This book has contributions from all of us and we think it is the perfect tribute to thank everyone for the support we've received since we first started out, continuing to this day".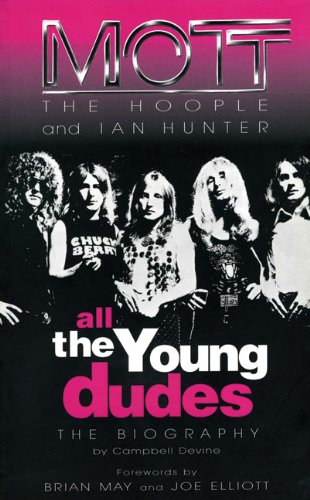 ALL THE YOUNG DUDES by Campbell Devine
(Published by Cherry Red Books)
ISBN 1 901447 05 7

Campbell Devine has collaborated with all band members to create a biography devoid of borrowed information and re-cycled press clippings but instead new, sensational and humorous inside stories, controversial quotes and an array of previously unpublished views from the band. With first hand input from members Hunter, Griffin, Watts, Allen and Ralphs (among others) this book gives the complete insight into the legend of Mott The Hoople.

Campbell was a contributor and supporter of my fanzines THE STORY OF MOTT THE HOOPLE and THE OUTSIDER, so his credibility is OK! The biography is a great read, and includes a full discography. This time around, all the material reprinted from my fanzines are used with permission.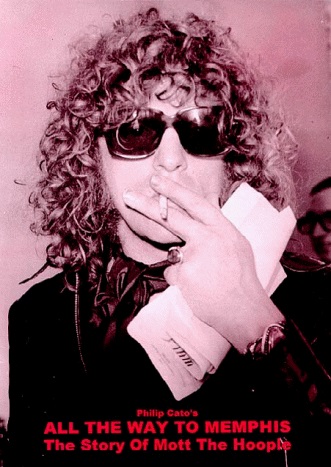 ALL THE WAY TO MEMPHIS by Philip Cato
(Published by S.T.Publishing)
ISBN 1 898927 60 X

FROM THE PUBLISHER'S PRESS RELEASE: Philip Cato's All The Way To Memphis provides the first ever detailed account of the history of a band known throughout the world for songs such as All The Way From Memphis and the David Bowie penned anthem, All The Young Dudes. Complete with UK discography and complete gig guide, this book is a must for all fans of Mott and Seventies rock.

I am no fan of Philip Cato. I know for a fact that Philip Cato didn't interview any band member for this book. And he didn't do any serious research on his own. All the interview quotes, the tour date index, and large sections of text in his book are reprints from my fanzines THE STORY OF MOTT THE HOOPLE and THE OUTSIDER, used without permission. Buy Campbell Devine's book instead! Oh, and why "All The Way TO Memphis"?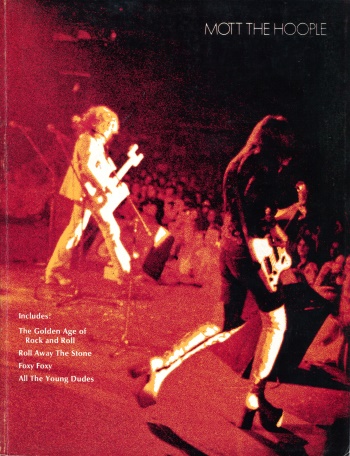 MOTT THE HOOPLE SONGBOOK
(Published by April/Blackwood Music)

This A4-sized songbook has 80 pages of Mott The Hoople sheet music: The Golden Age Of Rock N Roll / Roll Away The Stone / Marionette / One Of The Boys / Alice / Whizz Kids / Born Late '58 / Crash Street Kids / Ballad Of Mott / Pearl 'n Roy / Through The Looking Glass / All The Way From Memphis / Honaloochie Boogie / Foxy Foxy / Trudi's Song / All The Young Dudes [for many years this was the ONLY 'book' on Mott The Hoople in the shops]