the Mott archive
a Mott The Hoople website
with news, discographies, picture sleeve gallery and guide to cover versions for Mott The Hoople and all members and spin-off bands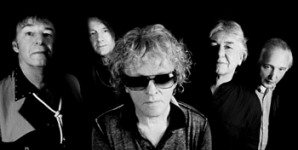 Mott The Hoople cover versions
- BORN LATE '58
Quick links: Mott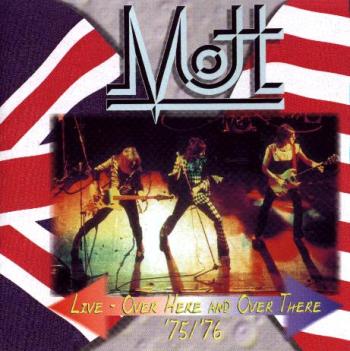 "LIVE - OVER HERE AND OVER THERE '75/'76" UK 2CD
(Angel Air SJPCD025)

Maybe not a cover version as such, since "Born Late '58" is sung by Overend Watts on this Angel Air CD from 1999. He also wrote and sang the original Mott The Hoople version for "The Hoople" album. The Mott version was recorded in Los Angeles on 05 December 1975.
Mott usually featured four Mott The Hoople songs in their live set. The other three were "All The Way From Memphis", "Rock 'n' Roll Queen", "Violence", plus "Sweet Jane" and "All The Young Dudes" from the Mott The Hoople catalogue.
---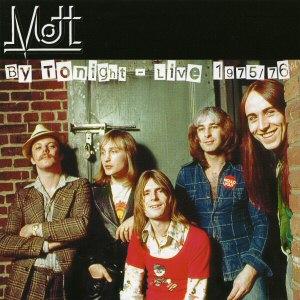 "BY TONIGHT - LIVE 1975/76" UK CD
(Angel Air SJPCD289)

This 2009 release is a single CD re-issue of the "Live - Over Here And Over There '75/'76" 2CD set from 2005, including "Born Late '58". The songs were recorded at the Friars Club Aylesbury and Leeds Polytechnic in 1976, and at the Forum, LA and the Agora Ballroom, Cleveland OH in 1975.