the Mott archive
a Mott The Hoople website
with news, discographies, picture sleeve gallery and guide to cover versions for Mott The Hoople and all members and spin-off bands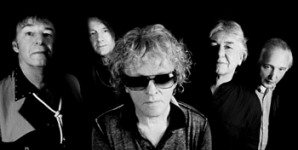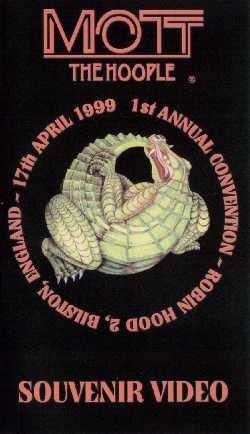 "MOTT THE HOOPLE CONVENTION SOUVENIR VIDEO" UK VHS video
(Jerkin' Crocus Productions)

The first (and only) 'annual' Mott The Hoople convention was held at the Robin 2, Bilston (near Wolverhampton, England) on 17 April 1999. Steve Hyams, John Fiddler, Ray Majors and Verden Allen plus tribute band Not The Hoople (with Julian Turner-Bell) all performed live.

Three songs from Not The Hoople's set are included on the video: "The Moon Upstairs", "Walkin' With a Mountain" and "Sucker".

The video was available in VHS and NTSC format but is now deleted.