the Mott archive
a Mott The Hoople website
with news, discographies, picture sleeve gallery and guide to cover versions for Mott The Hoople and all members and spin-off bands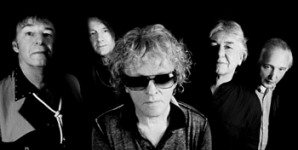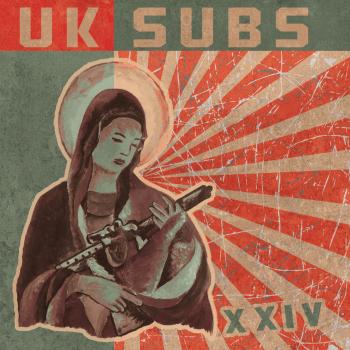 "XXIV" UK 2CD
(Captain Oi Records AHOY HBCD 315)

"XXIV" is the UK SUBS 24th official album (hence XXIV). In their quest to release one album for every letter of the alphabet XXIV contains 14 killer electric tracks plus a bonus 12 acoustic tracks which have been added to this Expanded Edition.
"Angel Of Eight Avenue" is one of two cover versions on the acoustic second disc. It has bassist Alvin Gibbs on vocals instead of the bands vocalist Charlie Harper. One reviewer noted that: "And what a blinding choice of cover this Mott The Hoople track is. The original Mott song is much gentler and delicate, but the emotion in Alvin's voice works brilliantly with the lyrics, giving the Subs version an edge missing in the original. The musicianship sparkles also as we get a fabulous start to our journey with the Subs into previously uncharted territory. It lays down another marker to expect the unexpected."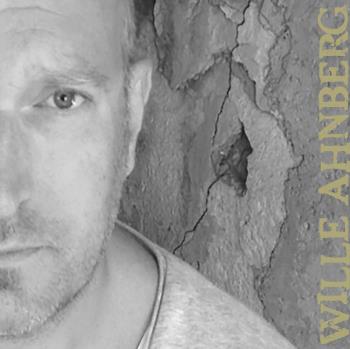 "DET FINNS INGEN CIRCUS" Sweden 2014 CD
(Mowihla Records MIR0725007)

For his third album "Det Finns Ingen Circus", Wille Ahnberg has recorded a Swedish language version of "Angel Of Eight Avenue" entitled "Ängel från en mindre stad". The album is produced by Sven Linvall who also plays bass. Other musicians include Staffan Astner, Per Lindvall och Peter Hallström.
A big Hunter fan, Wille also covered "3000 Miles From Here" on his second album "Ett Uns Nåd" in 2012.
---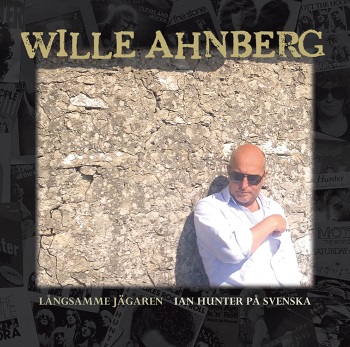 "LÅNGSAMME JÄGAREN" Sweden 2016 CD
(Mowihla Records MIR0725011)

Wille Ahnberg's new album is subtitled "Ian Hunter på svenska" (Ian Hunter in Swedish). Wille has written Swedish lyrics to 10 Ian Hunter compositions and recorded them with Uffe Börjeson, Sven Lindvall, Per Lindvall, Sara Isaksson, Peter Hallström, Staffan Astner and Jesper Nordenström.
Tracklisting: Långsamme jägaren (SEA DIVER) / Normandie (ILL WIND BLOWING) / Noll Noll (TRUDI'S SONG) / Det finns ingen cirkus (ALL IS FORGIVEN) / Ingen kan vinna (WIN IT ALL) / Ängel från en mindre stad (ANGEL OF EIGHT AVENUE) / Ingenting brinner i mørker (OVERNIGHT ANGELS) / Tre ljusår härifrån (3000 MILES FROM HERE) / Barn og dårar (SONS AND DAUGHTERS) / R.I.P (REST IN PEACE)

"Angel Of Eight Avenue" and "3000 Miles From Here" are previously released (from Wille's 2nd and 3rd album respectively)