the Mott archive
a Mott The Hoople website
with news, discographies, picture sleeve gallery and guide to cover versions for Mott The Hoople and all members and spin-off bands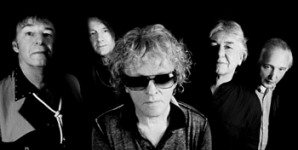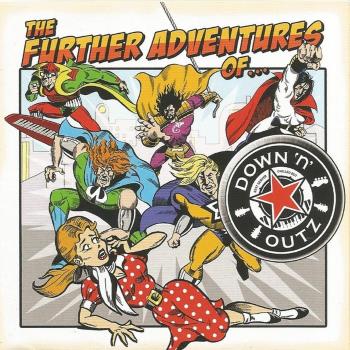 "THE FURTHER ADVENTURES OF…" UK 2014 CD
(Bludgeon Riffola MBD 9508)

Tracklisting: Rock And Roll Queen / Stiff Upper Lip / Marionette / One Of The Boys / Whizz Kid / Violence / The Journey / Drivin' Sister / The Original Mixed-Up Kid / Crash Street Kidds / Broadside Outcasts / The Revenge Of The Shipwrecked Hedgehog
This is the second album by Joe Elliott's Down 'n Outz project. Joe is backed by The Quireboys for this collection of mostly Mott The Hoople covers. The first album had plenty of Ian Hunter and Mott (sans Hunter) tracks, but none by Mott The Hoople.

Bonus digital only tracks: a fine version of "Sea Diver" and a radio edit of "One Of The Boys" are extra bonus tracks on the iTunes download edition.
---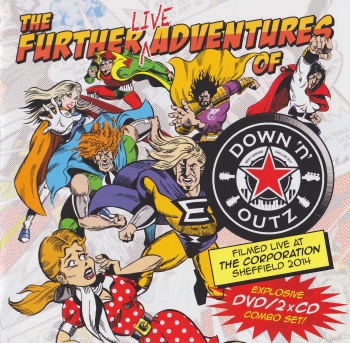 "THE FURTHER LIVE ADVENTURES OF…" Japan 2016 2CD/DVD
(Bludgeon Riffola IEZP-106)

Tracklisting: Funeral For A Friend / One More Chance To Run / Rock And Roll Queen / Drivin' Sister / Whizz Kid / Storm / Overnight Angels / One Of The Boys / Shouting And Pointing / Sea Diver / The Journey / Who Do You Love / Crash Street Kidds / Violence / England Rocks / Good Times
This Japan only 2CD/DVD combo holds the complete Down 'n Outz concert at the Corporation in Sheffield on 11 December 2014. By then Sharon Ross has joined the band on bass. The DVD adds bonus videos for "Rock And Roll Queen", "One Of The Boys" and "Sea Diver".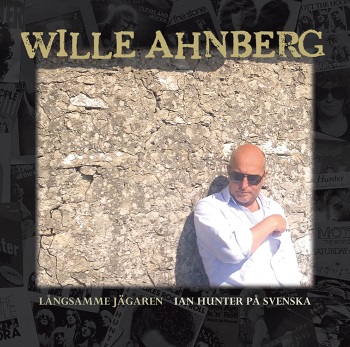 "LÅNGSAMME JÄGAREN" Sweden CD
(Mowihla Records MIR0725011)

Wille Ahnberg's new album is subtitled "Ian Hunter på svenska" (Ian Hunter in Swedish). Wille has written Swedish lyrics to 10 Ian Hunter compositions and recorded them with Uffe Börjeson, Sven Lindvall, Per Lindvall, Sara Isaksson, Peter Hallström, Staffan Astner and Jesper Nordenström.
Tracklisting: Långsamme jägaren (SEA DIVER) / Normandie (ILL WIND BLOWING) / Noll Noll (TRUDI'S SONG) / Det finns ingen cirkus (ALL IS FORGIVEN) / Ingen kan vinna (WIN IT ALL) / Ängel från en mindre stad (ANGEL OF EIGHT AVENUE) / Ingenting brinner i mørker (OVERNIGHT ANGELS) / Tre ljusår härifrån (3000 MILES FROM HERE) / Barn og dårar (SONS AND DAUGHTERS) / R.I.P (REST IN PEACE)

"Angel Of Eight Avenue" and "3000 Miles From Here" are previously released (from Wille's 2nd and 3rd album respectively)