the Mott archive
a Mott The Hoople website
with news, discographies, picture sleeve gallery and guide to cover versions for Mott The Hoople and all members and spin-off bands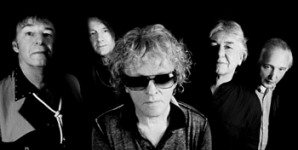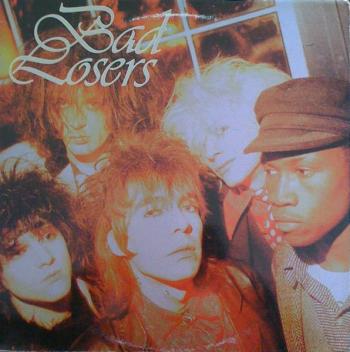 "BAD LOSERS" France LP
(Venus In Furs GMG 75006)

These French rockers hooked up with producer Dave Goodman (of Sex Pistols fame) for their eponymous debut album, released in 1986. The band wrote all songs themselves except "One Of The Boys" which they credit to Ralph / Hunter. Ralph is also credited on the single, so at least they are consistent!
---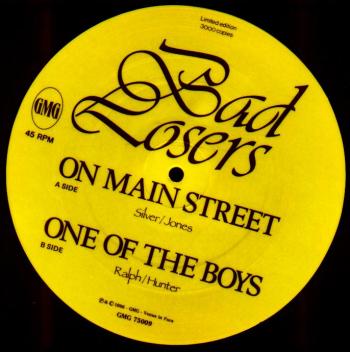 "ON MAIN STREET" France 7" picture disc single
(Venus In Furs GMG 75009)

If there is any such thing as a rare and collectable MTH cover version, then this is one! The single was a limited edition distributed for free to subscribers of Format, an excellent but shortlived German record collector magazine. I was a subscriber myself, so I sort of got this single for free!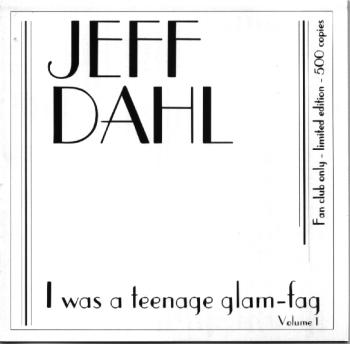 "I WAS A TEENAGE GLAM-FAG VOL. 1" USA CD
(private pressing - cat. no: UUCD502)

Jeff Dahl recorded "One of The Boys" for this limited edition fan club only CD, alongside classics by Alice Cooper, the Stooges, Suzi Quatro, the New York Dolls, Golden Earring, Hollywood Brats and Silverhead. Jeff had previously covered "The Moon Upstairs" for his 1992 CD "Wicked". More info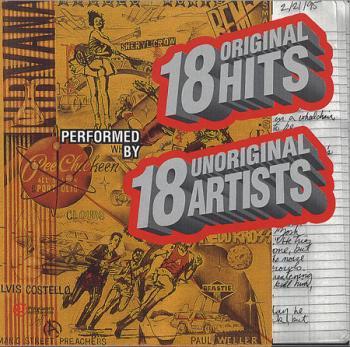 "18 ORIGINAL HITS PERFORMED BY 18 UNORIGINAL ARTISTS"
USA promo CD (PolyGram PMP 011)

This compilation CD was issued by Polygram Publishing in 1995 to highlight songs and artists in their music catalogue, featuring many rare and exclusive covers including the Smashing Pumpkins (Thin Lizzy), Manic Street Preachers (Happy Mondays), Nirvana (Kiss), Paul Weller (Traffic) and many more.
"One Of The Boys" by St. Johnny is also included, first time on CD. It was previously available as B-side to their "I Give Up" 7" single in 1994 on Love Kit Records.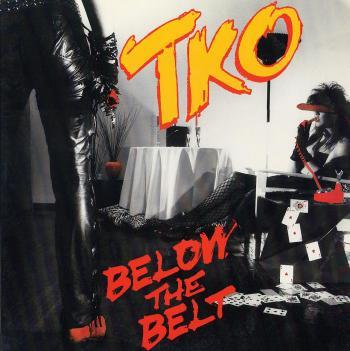 "BELOW THE BELT" Japan LP
(FEMS SP25-5287)

"One Of The Boys" was only included with the Japanese edition of TKO's third album "Below The Belt". Other countries used "Chains Don't Change" instead. Both tracks featured on Metal Mayhem's 2001 CD re-issue of the album (Metal Mayhem MM00020), remastered from the original tapes.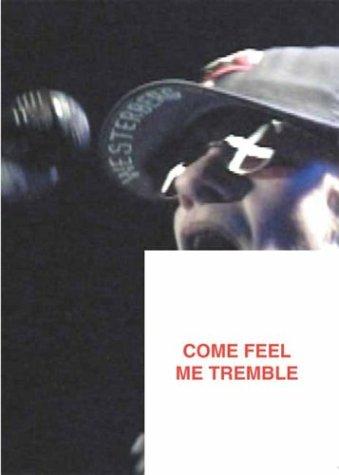 "COME FEEL ME TREMBLE" USA DVD
(Redline Entertainment/Ventura Distribution)

This homemade film follows former Replacements vocalist Paul Westerberg during a solo tour promoting his 2003 "Come Feel Me Tremble" CD.

"One Of The Boys" is one of the songs featured in the movie, it's a song he'd recorded with The Replacement earlier.

Note that "One Of The Boys" is NOT included on the CD of the same name.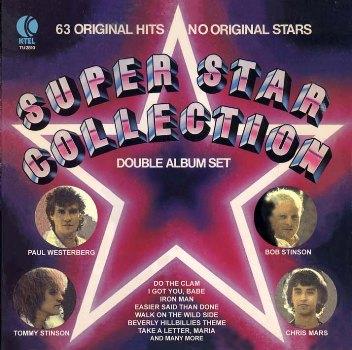 "SUPERSTAR COLLECTION" USA bootleg 2LP
(private pressing)

This is a double album recorded at CBGB's, New York on 09 December 1984 and at the Pop Shop, Cleveland on 02 February 1984. "One Of The Boys" is one of several covers from the CBGB's gig, which features almost no Replacements songs. The cover is made to look like an old K-Tel sampler.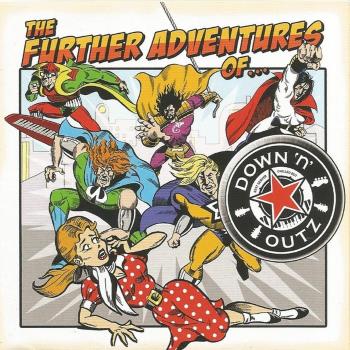 "THE FURTHER ADVENTURES OF…" UK 2014 CD
(Bludgeon Riffola MBD 9508)

Tracklisting: Rock And Roll Queen / Stiff Upper Lip / Marionette / One Of The Boys / Whizz Kid / Violence / The Journey / Drivin' Sister / The Original Mixed-Up Kid / Crash Street Kidds / Broadside Outcasts / The Revenge Of The Shipwrecked Hedgehog
This is the second album by Joe Elliott's Down 'n Outz project. Joe is backed by The Quireboys for this collection of mostly Mott The Hoople covers. The first album had plenty of Ian Hunter and Mott (sans Hunter) tracks, but none by Mott The Hoople.

Bonus digital only tracks: a fine version of "Sea Diver" and a radio edit of "One Of The Boys" are extra bonus tracks on the iTunes download edition.
---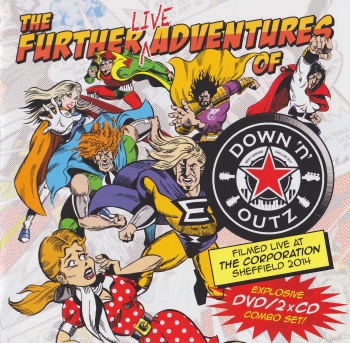 "THE FURTHER LIVE ADVENTURES OF…" Japan 2016 2CD/DVD
(Bludgeon Riffola IEZP-106)

Tracklisting: Funeral For A Friend / One More Chance To Run / Rock And Roll Queen / Drivin' Sister / Whizz Kid / Storm / Overnight Angels / One Of The Boys / Shouting And Pointing / Sea Diver / The Journey / Who Do You Love / Crash Street Kidds / Violence / England Rocks / Good Times
This Japan only 2CD/DVD combo holds the complete Down 'n Outz concert at the Corporation in Sheffield on 11 December 2014. By then Sharon Ross has joined the band on bass. The DVD adds bonus videos for "Rock And Roll Queen", "One Of The Boys" and "Sea Diver".