the Mott archive
a Mott The Hoople website
with news, discographies, picture sleeve gallery and guide to cover versions for Mott The Hoople and all members and spin-off bands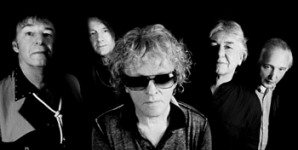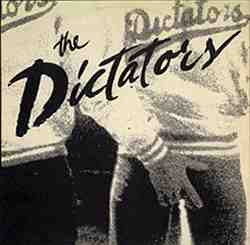 "THE DICTATORS" USA LP
(Pro Tempore PT-109)

This is a rare live LP released in 1980 - also known as the "Official Bootleg". It features songs from 1977 and 1978 and "The Moon Upstairs" is found on the 1978 side, alongside "Weekend", "New York, New York", "I Stand Tall" and "Slow Death". It was re-issued in 1988 under the title "Tators Alive".
---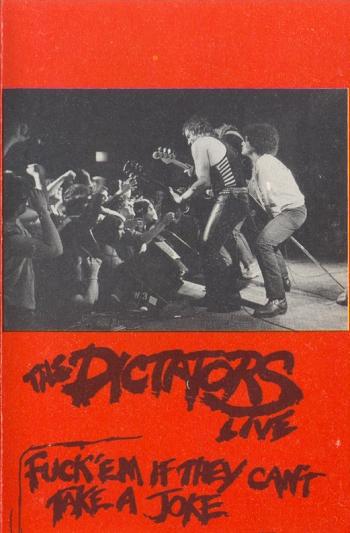 "FUCK 'EM IF THEY CAN'T TAKE A JOKE" USA cassette
(Roir ROIR A-102)

The best known version of "The Moon Upstairs" by the Dictators was recorded on 11 February 1981 and issued by Roir under the title "Fuck 'em If They Can't Take a Joke" the same year. This was a cassette only release, but it was issued on CD in France in 2002 by Danceteria Records (Danceteria DANCD 052), using a similar cover design.

A USA CD re-issue with three extra tracks followed in 1988, retitled "The Dictators Live: New York New York" (see below)
---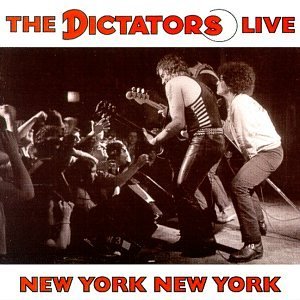 "NEW YORK NEW YORK" USA CD
(Roir RUSCD8247)

A CD edition of "Fuck 'em If They Can't Take A Joke" was released in the States in 1988. "New York New York" expands the original track listing by adding three bonus cuts from a show at the Ritz in the early 80's: "Master Race Rock," "Baby, Let's Twist," "Faster & Louder".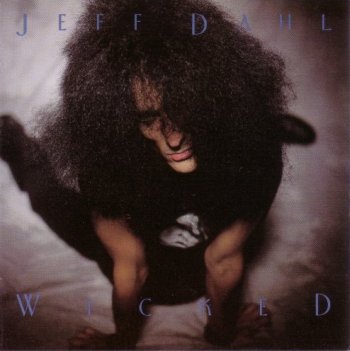 "WICKED" USA CD
(Triple X TX 9215-2)

Jeff Dahl does a really nice version of "The Moon Upstairs" on this album. He also covered "One Of The Boys" for a 1998 fan club only CD - more info. Triple X Records have released a few tribute albums over the years - how about a Mott The Hoople tribute, Triple X?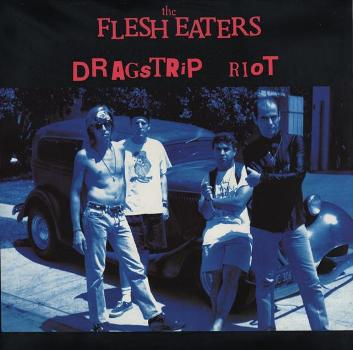 "DRAGSTRIP RIOT" USA 2LP
(SST Records SST 273)

Chris Desjardins formed the Flesh Eaters in Los Angeles in 1979. The new wave band's take on "The Moon Upstairs" was included on their final album, "Dragstrip Riot". It was also available on CD, but the CD edition dropped two songs, including another cover, "Slow Death" by the Flamin' Groovies.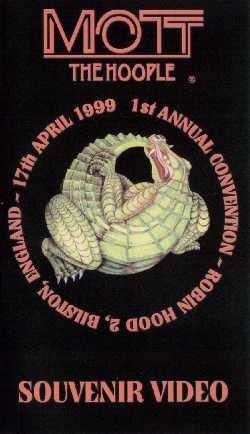 "MOTT THE HOOPLE CONVENTION SOUVENIR VIDEO" UK VHS video
(Jerkin' Crocus Productions)

The first (and only) 'annual' Mott The Hoople convention was held at the Robin 2, Bilston (near Wolverhampton, England) on 17 April 1999. Steve Hyams, John Fiddler, Ray Majors and Verden Allen plus tribute band Not The Hoople (with Julian Turner-Bell) all performed live.

Three songs from Not The Hoople's set are included on the video: "The Moon Upstairs", "Walkin' With a Mountain" and "Sucker".

The video was available in VHS and NTSC format but is now deleted.