the Mott archive
a Mott The Hoople website
with news, discographies, picture sleeve gallery and guide to cover versions for Mott The Hoople and all members and spin-off bands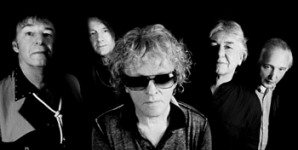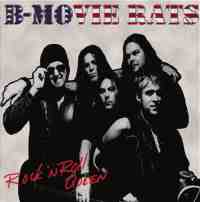 "ROCK 'N ROLL QUEEN" Belgium LP
(Rock'n'Roll Radio FM-6RRR) )

B-Movie Rats recorded this album in California but it was picked up by a Belgium label! "Rock 'N' Roll Queen" is the stand-out track on this 10" vinyl only album - it is also the album title - and when the band toured Europe in April/May 2002, the tour was actually called "the Rock'n'Roll Queen tour"!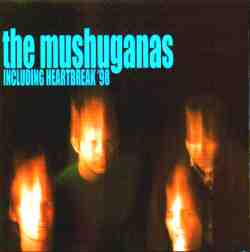 "INCLUDING HEARTBREAK '98" USA CD
(private pressing)

Chicago based the Mushuganas' version of "Rock And Roll Queen" really rocks, with its fuzzy bass and loud crunchy guitars. This was the Mushuganas' second album, available at gigs or from their now defunct website, www.mushuganas.com (as of November 2010).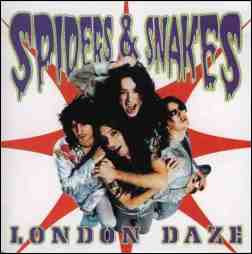 "LONDON DAZE" USA LP
(Deadline Music CLP 0867-2)

The album title reflects that Spiders And Snakes were formed from the ashes of London, a Los Angeles band with Nigel Benjamin on lead vocals. "London Daze" is their 5th album - and in addition to "Rock And Roll Queen", the CD also adds three previously unreleased London demos featuring Nigel!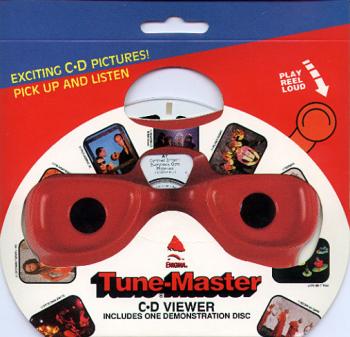 "TUNE MASTER C-D VIEWER" USA CD
(Enigma Records EPRO-300)

The Dead Milkmen from Philadelphia covered "Rock And Roll Queen" for a promotional only various artist sampler, released by Enigma Records in 1990. The sampler CD also included tracks by Cramps, Devo, Mojo Nixon, Wire, Captain Beefheart and others.
---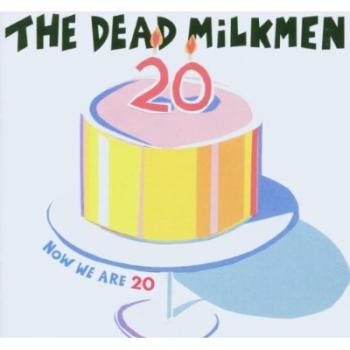 "NOW WE ARE 20" USA CD
(Restless Records 73771-2)

"Rock And Roll Queen" was released officially in 2003, on the "Now We Are 20" compilation. The album collects the tracks from the rare self-released "Now We Are 10?" CD, plus a few extra B-sides and unreleased tunes. A full color booklet with a complete history of the band is included as well.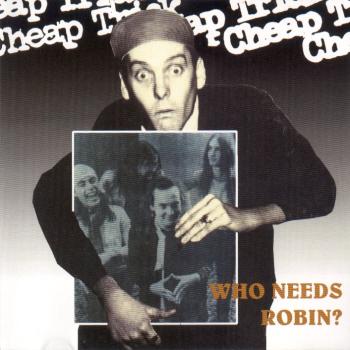 "WHO NEEDS ROBIN" USA bootleg CD
(Gypsy Eye Records GE161)

This bootleg album from 2001 collects 12 Cheap Trick demos recorded in 1974, with Randy Hogan on lead vocals. "Rock And Roll Queen" is one of eight covers (they also cover the J.Geils Band, Rolling Stones, Martha & The Vandellas, Move, Led Zeppelin, Barrett Strong and Janis Joplin).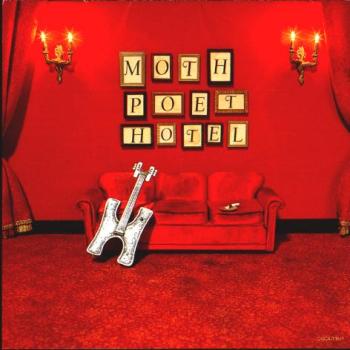 "MOTH POET HOTEL - a tribute to Mott The Hoople" Japan CD
(Triad COCA 13627)

Easy Walkers were one of seven Japanese bands who recorded Mott The Hoople songs for this project, compiled by Morgan Fisher. All the artists did "Dudes" together, Brian May supplied a track as well, and Morgan contributed a newly written song which also became the album title. More info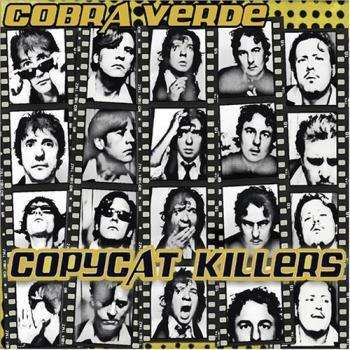 "COPYCAT KILLERS" USA CD
(Scat/Scamcity SCAT74)

Cobra Verde, a glam rock band from Cleveland, released this covers album in 2005 which included a fine version of "Rock And Roll Queen". Said the band: "So, no, the disc isn't a reflection of our favorite songs. Instead, the songs are songs we like and thought we could do something with."
TRIVIA ALERT! Cobra Verde's album "Nightlife" from 2000 depicted Mick Ronson's daughter Lisa on the front cover!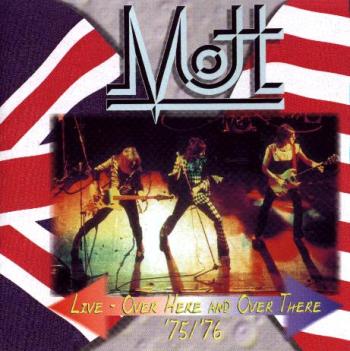 "LIVE - OVER HERE AND OVER THERE 75/76" UK 2CD
(Angel Air SJPCD025)

This 1999 compilation of soundboard recordings from Mott's 1975/1976 US and UK tours featured new members Nigel Benjamin (vocals) and Ray Major (guitar), and contained good versions of the Mott The Hoople classics "Rock And Roll Queen", Born Late '58", "Violence" and "All The Way From Memphis".
---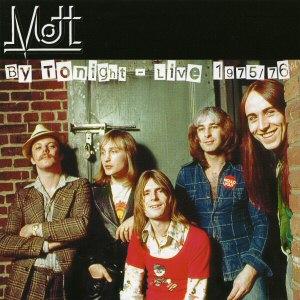 "BY TONIGHT - LIVE 1975/76" UK CD
(Angel Air SJPCD289)

This 2009 release is a single CD re-issue of the "Live - Over Here And Over There '75/'76" 2CD set from 2005, including "Rock And Roll Queen". The songs were recorded at the Friars Club Aylesbury and Leeds Polytechnic in 1976, and at the Forum, LA and the Agora Ballroom, Cleveland OH in 1975.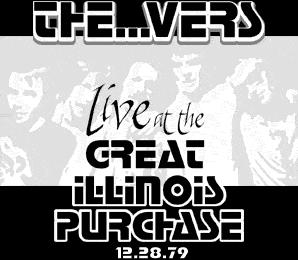 "LIVE AT THE GREAT ILLINOIS PURCHASE" USA CD
(private pressing)

Wisconsin based THE...VERS folded in 1983 without releasing any records, but this live recording of their 28 December 1979 concert has since been released by the band in memory of their vocalist Mondo, who passed away in 2003. The CD is available from their website.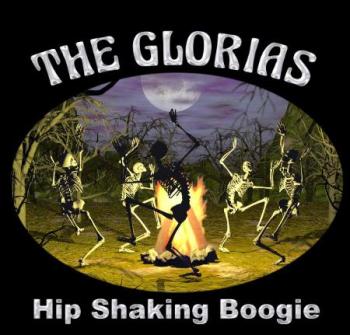 "HIP SHAKING BOOGIE" Switzerland CD
(Atlantis Records)

According to their website, 'The Glorias are already an institution on the Basel rockscene. Since 1987 the Swiss band has consistenly delivered undiluted 60's rock with a stimulating nerve'. Well put! "Rock And Roll Queen" was included on their 2008 album "Hip Shaking Boogie".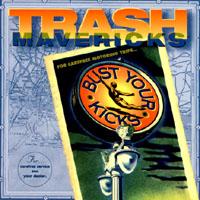 "BUST YOUR KICKS" USA CD
(Trash Mavericks Records)

Trash Mavericks covered "Rock And Roll Queen" for their 1997 album "Bust Your Kicks". According to cdBaby, the band sounds like 'the Rolling Stones meeting Hank Williams for an Eddie Cochran tribute in the Ramones' neighborhood hangout'! The CD is available from cdBaby.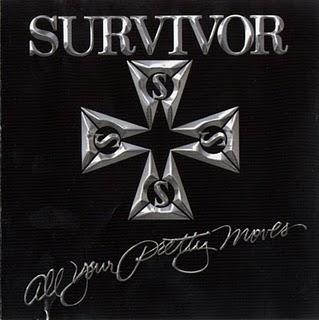 "ALL YOUR PRETTY MOVES" USA LP
(private pressing)

In 1979 this Louisiana hard rock band (no relation to the '80s band of "Eye Of The Tiger" fame) pressed up copies of this album for sale at gigs, thus creating an instant collector's item. In 2003 Monster Records got hold of the master tapes and finally made it available on CD, with one bonus track.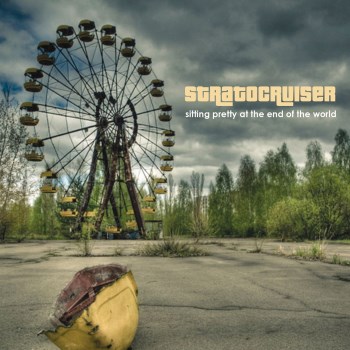 "SITTING PRETTY AT THE END OF THE WORLD" USA CD
(Zip Records)

"Sitting Pretty At The end Of The World" is Stratocruiser's 6th full length CD, and consists of 12 tracks recorded in 2011 and 2012 with their drummer Matt Brown who sadly passed away shortly after. The other members are Clay Howards and Mike Nicolson.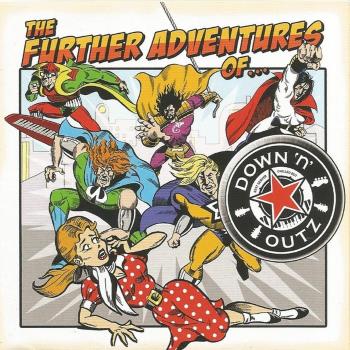 "THE FURTHER ADVENTURES OF…" UK 2014 CD
(Bludgeon Riffola MBD 9508)

Tracklisting: Rock And Roll Queen / Stiff Upper Lip / Marionette / One Of The Boys / Whizz Kid / Violence / The Journey / Drivin' Sister / The Original Mixed-Up Kid / Crash Street Kidds / Broadside Outcasts / The Revenge Of The Shipwrecked Hedgehog
This is the second album by Joe Elliott's Down 'n Outz project. Joe is backed by The Quireboys for this collection of mostly Mott The Hoople covers. The first album had plenty of Ian Hunter and Mott (sans Hunter) tracks, but none by Mott The Hoople.

Bonus digital only tracks: a fine version of "Sea Diver" and a radio edit of "One Of The Boys" are extra bonus tracks on the iTunes download edition.
---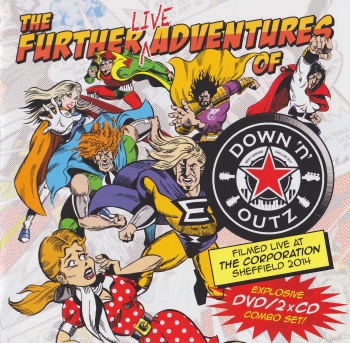 "THE FURTHER LIVE ADVENTURES OF…" Japan 2016 2CD/DVD
(Bludgeon Riffola IEZP-106)

Tracklisting: Funeral For A Friend / One More Chance To Run / Rock And Roll Queen / Drivin' Sister / Whizz Kid / Storm / Overnight Angels / One Of The Boys / Shouting And Pointing / Sea Diver / The Journey / Who Do You Love / Crash Street Kidds / Violence / England Rocks / Good Times
This Japan only 2CD/DVD combo holds the complete Down 'n Outz concert at the Corporation in Sheffield on 11 December 2014. By then Sharon Ross has joined the band on bass. The DVD adds bonus videos for "Rock And Roll Queen", "One Of The Boys" and "Sea Diver".