the Mott archive
a Mott The Hoople website
with news, discographies, picture sleeve gallery and guide to cover versions for Mott The Hoople and all members and spin-off bands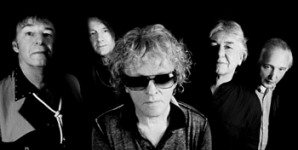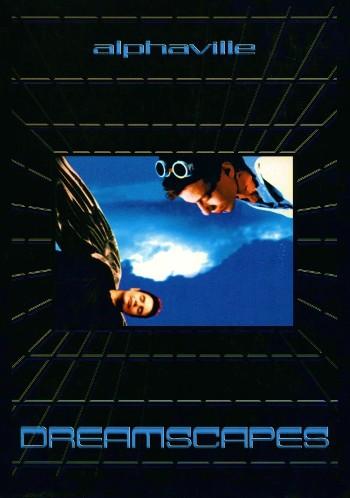 "DREAMSCAPES" Germany CD
(Navigator Music AV 9001)

"Dreamscapes" is a German only 8CD Alphaville anthology box set, limited to 2500 signed copies. Among the many rarities included, a previously unreleased version of "Roll Away The Stone" is found on CD5. The anthology was boxed with an A-4 size book.

In 2002, Alphaville vocalist Marian Gold released his own version of "Roll Away The Stone" for his solo album "So Long Celeste".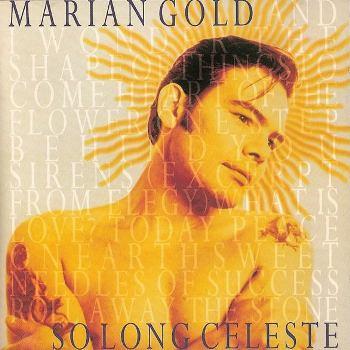 "SO LONG CELESTE" Germany CD
(WEA Musik 4509-90132-2)

Alphaville vocalist Marian Gold liked the song so much that he recorded and released his own version of "Roll Away The Stone" for his 2002 solo album "So Long Celeste", with backing vocals by Jocelyn B. Smith , Maggie Ryder and Miriam Stockley.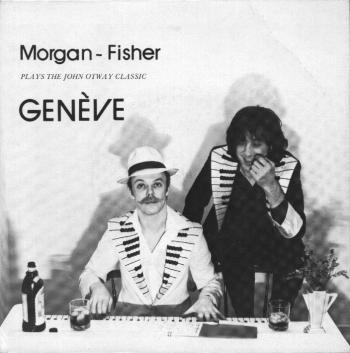 "GENEVE" UK 7" single
(Cherry Red CHERRY 5)

Morgan Fisher plays John Otway's "Geneve" for his first ever solo single. "Roll Away The Stone 78" on the B-side is meant to sound like a scratched old 78rmp record, hence the 78 in the title. The third song on the single is "Sleeper/Lydian Theme", recorded in 1972.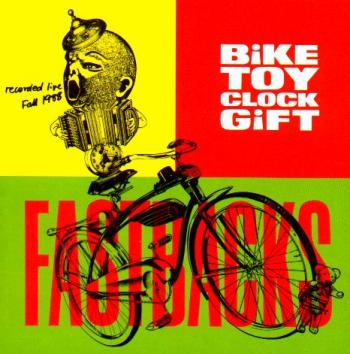 "BIKE TOY CLOCK GIFT" USA LP/CD
(Lucky LKYCD 003)

"Roll Away The Stone" was included on the Fastback's 1989 vinyl only live album called "Bike Toy Clock Gift". This was issued on CD in 1994 (pictured left). Another vinyl only album called "In America" (Lost and Found Records LF 016) from 1991 is basically a re-issue of "Bike Toy" (pictured below).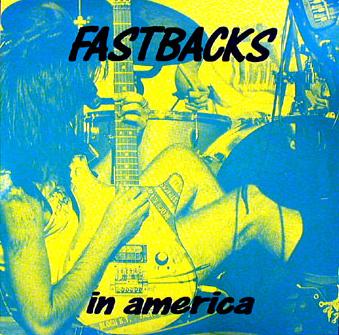 The Fastbacks also recorded a studio version of "Roll Away The Stone" in 1989, during sessions for their "Very, Very Powerful Motor" album, but this has never been released.

Being very much into Mott The Hoople, the band later included a live recording of "Marionette" on a vinyl single which was only sold at concerts.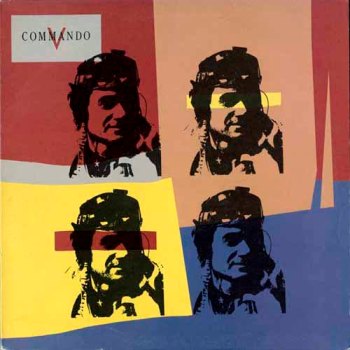 "V" Sweden LP
(MNW MNVP 154)

"V" is the clever title of Commando's fifth album, but they were called 'Commando M Pigg' on the first four. The band (from Stockholm, Sweden) was active from 1980 to 1990 and consisted of Eva Sonesson (vocals), Peter Puders (guitars), Anders Karlsmark (bass) and Anders Hernestam (drums).
---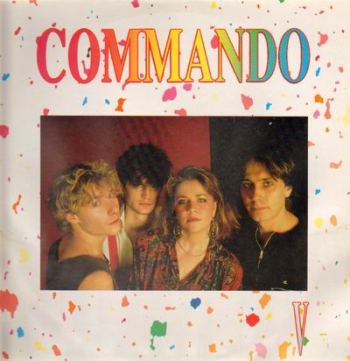 "V" Germany LP
(Fuego Records Fuego 1110)

The German edition on Fuego Records was released in 1987 and sported a new cover design. I am not sure if this was such a good idea - I like the Swedish cover a lot more! "Roll Away The Stone" was the stand-out track on the "V" album, and it was issued as a single in Germany as well.
---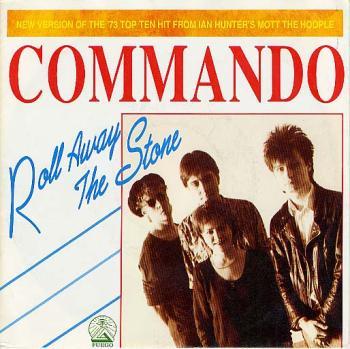 "ROLL AWAY THE STONE" Germany 7" single
(Fuego Records Fuego 1111)

"Roll Away The Stone" was backed by "Your Heart Is Flying" (another "V" album cut) for this German only 1987 single. I don't think Commando released any singles in Sweden but Fuego Records put out at least five singles by the band in Germany!
---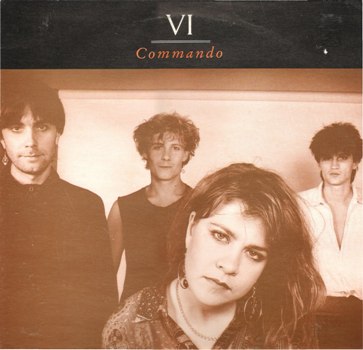 "VI" Sweden LP
(MNW MNVP 150)

In 1987 Commando released their "VI" album which featured some songs from the "V" album ("Roll Away The Stone" included), plus a few new recordings. In 1990, "VI" and one of their earlier albums ("Time Beats" from 1985) were combined on one CD (MNW MNWCD 150).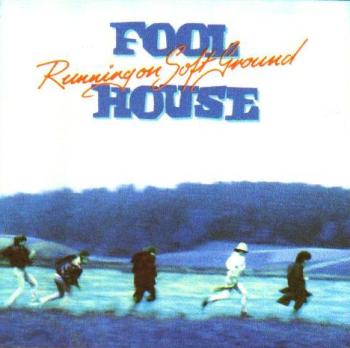 "RUNNING ON SOFT GROUND" Switzerland CD
(K-Tel CD 3636)

Swiss rockers The Foolhouse were big Mott The Hoople fans. Quite possibly this album which includes "Roll Away The Stone" was named after the Verden Allen track on "All The Young Dudes". They also recorded Ian Hunter's "Once Bitten Twice Shy" on their "Bite The Dust" album from 1990.
Furthermore, their greatest hits compilation "Foolish Years" from 1993 included a nice cover of "Pin A Rose On Me" by Widowmaker (but the MTH / IH songs mentioned above were not featured).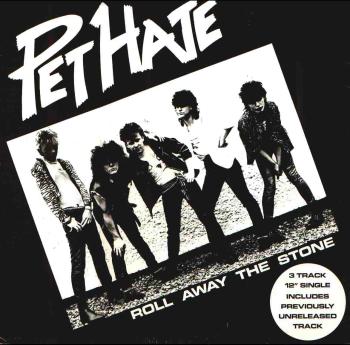 "ROLL AWAY THE STONE" UK 12" single
(FM Records 12 VHF2)

Pet Hate, a British glam rock band featuring three members from Silverwing, got a single deal with FM Records who released a 3-track 12" single in 1983 featuring "Roll Away The Stone", "Caught (Red Handed)" and "Playing With My Heart". For the record, there never was a 7" edition of this single.
---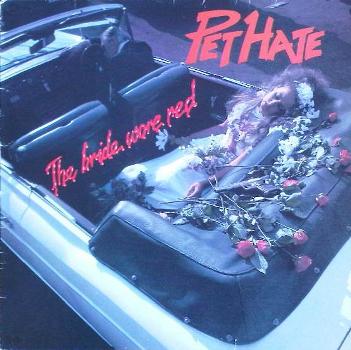 "THE BRIDE WORE RED" UK LP
(Heavy Metal Records HMR LP 17)

In 1984 Pet Hate signed to Heavy Metal Records who issued their debut album "The Bride Wore Red" which included "Roll Away The Stone" and "Caught (Red Handed)" from the 12" single. The band members were Dave Roberts, Steve Roberts, Michael Parris, Stuart MacFarlane and Alistair Terry.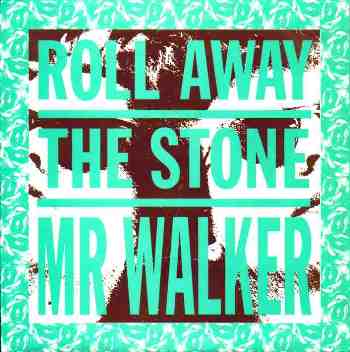 "ROLL AWAY THE STONE" Sweden 7" single
(Eagle Records ES-10-49)

Mott The Hoople have a strong following in Sweden, and Mr Walker is one of three Swedish artists who has covered "Roll Away The Stone"! This single has two versions of the song (long/short). If the Pet Shop Boys were to cover "Roll Away the Stone", I imagine this is what it would sound like!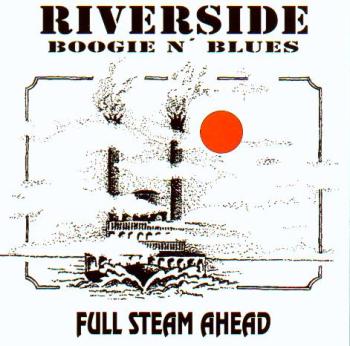 "FULL STEAM AHEAD" Sweden CD
(Liphone LiCD 3132)

"Full Steam Ahead" is another Swedish only release - courtesy Riverside Boogie 'N Blues band from Gothenburg. The album has a mix of original compositions and cover versions, including "Watching The River Flow", "When A Man Loves A Woman" and "Roll Away The Stone".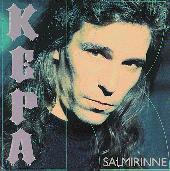 "KEPA SALMIRINNE" Finland CD
(F Music 30092)

This Finland only album includes "Roll Away The Stone" with new Finnish lyrics by Harma Heikki Veikko, retitled "Tuskin Toivun Milloinkaan". Kepa was the vocalist with Finnish band Zero Nine, whose main claim to fame was having one LP produced by Ian Gillan (their second, "Blank Verse").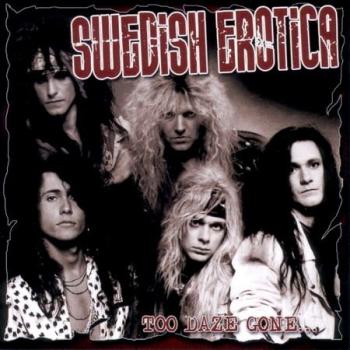 "TOO DAZE GONE" Germany CD
(MTM Music 0681-146)

This 2005 CD re-issue of Swedish Erotica's "Too Daze Gone" (originally released in 1985) added eight bonus tracks, including a 1987 demo of "Roll Away The Stone". The members of this sleaze hard rock were Mats Leven, Magnus Axx, Morgan Le Fay, B.C. Strike and Johnny D'Fox.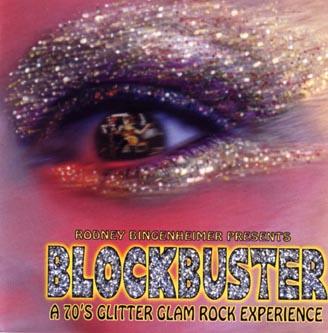 "BLOCKBUSTER - A 70'S GLITTER GLAM ROCK EXPERIENCE" USA CD
(Robinson Records RRCD 0007)

Legendary KROQ DJ Rodney Bingenheimer compiled this CD with new cover versions of classic glam songs from David Bowie, Slade, Suzi Quatro, The Sweet and Gary Glitter to name but a few. Velocette, a UK based female trio performs a very nice version of "Roll Away The Stone" on this compilation.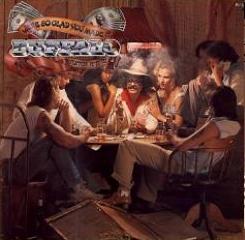 "WE'RE SO GLAD YOU MADE IT" South Africa LP
(Bullet Records, BU(L)567)

Buffalo (featuring Peter Vee) was a South African band active in the late 70s. Their second album "We're So Glad You Made It" included "Roll Away The Stone" plus covers of songs by Elton John (Dreamboat), Nilsson (One), John Fogerty (Sailor's Lament) and Carl Parkins (Blue Suede Shoes).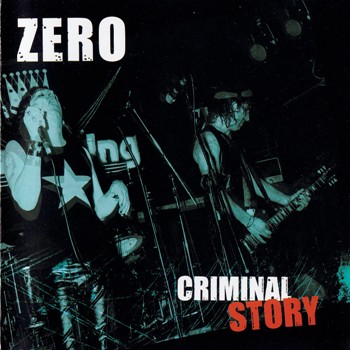 "CRIMINAL STORY" Argentina CD
(Sleaze Records SLCD-005)

Zero was originally formed by guitarist Gaby Zero as a backing band for Michael Monroe (of Hanoi Rocks fame) who was touring Argentina. The band is decribed as 'glam punk as Hanoi Rocks, Backyard Babies way with romantic touch'. "Roll Away The Stone" was the only cover on the album.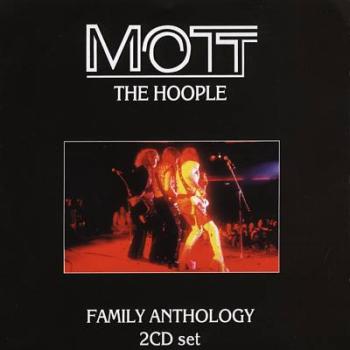 "FAMILY ANTHOLOGY" UK 2CD
(Angel Air SJPCD196)

"Family Anthology" was released in July 2005 and has a fine mix of Mott The Hoople material and solo efforts by family members, including ten unreleased tracks and several first-time-on-CD tracks. Ariel Bender Band supplied a previously unreleased demo recording of "Roll Away The Stone".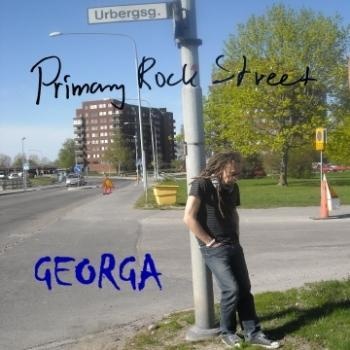 "PRIMARY ROCK STREET" Sweden 2CD
(Primary Rock 2009 PRR003)

Georga aka George Gustafsson is credited with vocals, instruments, recording, editing, mixing, mastering, and cover design on this 2009 album. He covers Beatles, Depeche Mode, Mott the Hoople and Johnny Logan "as you've never heard them before" plus a load of own songs.