the Mott archive
a Mott The Hoople website
with news, discographies, picture sleeve gallery and guide to cover versions for Mott The Hoople and all members and spin-off bands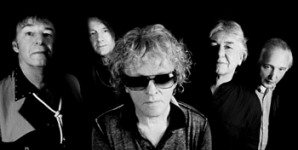 "TOWN AND COUNTRY" USA CD
(Watermelon WM 1032)

Webb Wilder had previously recorded Ian Hunter's "You're Never Too Old To Hit The Big Time" (for his 1991 "Doo Dad" album) and followed up with "The Original Mixed-Up Kid" on this 1995 album. "Town And Country" was a collection of some of his favourite songs.
Said Webb Wilder: "This comes from MTH's WILDLIFE album. We saw the guys at The Warehouse in New Orleans around '71 or '72. Rock 'n' roll. WILDLIFE was kind of their English Cowboy Music period. All of the Nashvegans and myself really dig this one."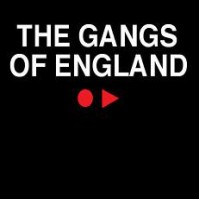 "GANGS OF ENGLAND" mp3 EP
(digital download)

Carbon/Silicon was formed by Mick Jones formerly of The Clash and former Generation X and Sigue Sigue Sputnik member Tony James in 2002. They did a BBC session for the Andy Kershaw show in May 2005, featuring three of their own songs plus a half-completed cover of "The Original Mixed-p Kid".
These were quickly ripped to mp3 by fans from the broadcast and "official" artwork posted on the C/S website. All subsequented releases by the band have also been available to download for free from their website. The full track listing on the "Gangs Of England" EP: "Gangs Of England", "Soylent Green", "Tell It Like It Is" and "The Original Mixed-Up Kid".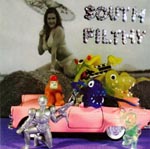 "CRACKIN' UP" USA CD
(Licorice Tree Records YUM 1008)

Memphis based South Filthy featured Walter Daniels, Jeffrey Evans, Jack Yarber, Rice Moorehead and Mike Buck. Jack Yarber also has his own band, the Tennessee Tearjerkers, who also recorded "The Original Mixed-Up Kid" around the same time, along with "All The Way From Memphis". More info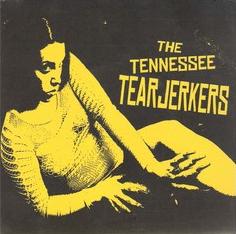 "DIRTY NAILS" USA 7" single
(Bancroft Records BR005)

This 3-track EP contains two songs sung by founding member Jack Yarber, also known by his stage name Jack Oblivian, including "The Original Mixed-Up Kid") and one with lead vocals from Margaret Garrett. A year earlier he and the Tearjerkers also recorded "All The Way From Memphis". More info
Yarber also worked with another Memphis band called South Filthy around the same time, and he recorded "The Original Mixed-Up Kid" with them as well (it's available on their "Crackin' Up" album.)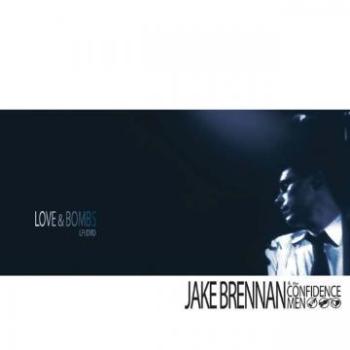 "LOVE & BOMBS" USA CD
(Yep Roc Records CD-YEP-2074)

Boston artist Jake Brennan and his band The Confidence Men covered "The Original Mixed-Up Kid" on the "Love and Bombs" album, released in September 2004. Initial copies of the album come with a bonus DVD filmed in the studio which also includes a complete version of "The Original Mixed-Up Kid".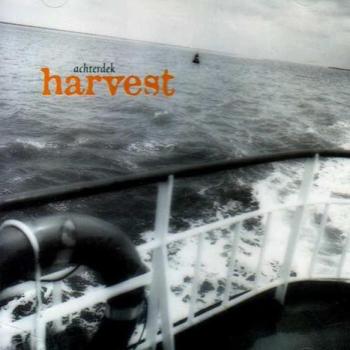 "ACHTERDEK" Holland CD
(Harvest HACD01)

Harvest is a group of dutch buskers who play mainly Neil Young songs. They have also released a few albums over the years, mixing covers and originals. Their second album "Achterdek" album has a nice version of "The Original Mixed-Up Kid", plus Neil Young, Bob Dylan and Gram Parsons covers.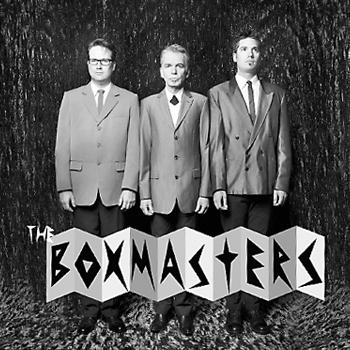 "THE BOXMASTERS" USA 2CD
(Vanguard/Sawmill Records 79862)

The Boxmasters are a band fronted by actor and musician Billy Bob Thornton. Their first album came with a second disc of vintage covers, including songs by Michael Nesmith, Mel Tillis, Chad & Jeremy, plus British Invasion songs by The Who, The Beatles and Mott The Hoople.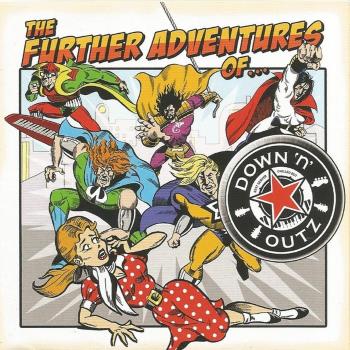 "THE FURTHER ADVENTURES OF…" UK CD
(Bludgeon Riffola MBD 9508)

Tracklisting: Rock And Roll Queen / Stiff Upper Lip / Marionette / One Of The Boys / Whizz Kid / Violence / The Journey / Drivin' Sister / The Original Mixed-Up Kid / Crash Street Kidds / Broadside Outcasts / The Revenge Of The Shipwrecked Hedgehog
This is the second album by Joe Elliott's Down 'n Outz project. Joe is backed by The Quireboys for this collection of mostly Mott The Hoople covers. The first album had plenty of Ian Hunter and Mott (sans Hunter) tracks, but none by Mott The Hoople.

Bonus digital only tracks: a fine version of "Sea Diver" and a radio edit of "One Of The Boys" are extra bonus tracks on the iTunes download edition.