the Mott archive
a Mott The Hoople website
with news, discographies, picture sleeve gallery and guide to cover versions for Mott The Hoople and all members and spin-off bands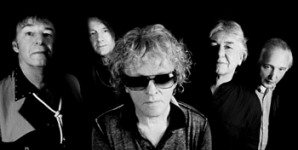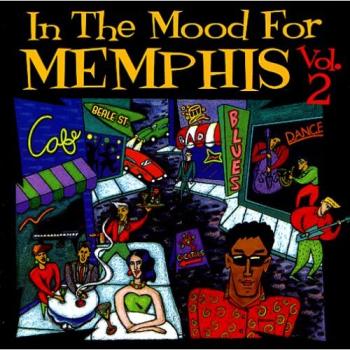 "IN THE MOOD FOR MEMPHIS VOL. 2" USA CD
(Inside Sounds Records)

"In The Mood For Memphis Vol.2" is the second collection of Memphis-themed songs celebrating the city where rock and roll was born. It includes Jack O. & The Tearjerkers' take on "All The Way From Memphis" which is underground garage at its best!
Jack Oblivian (real name Jack Yarber) also recorded two versions of "The Original Mixed-Up Kid" in 2005. First with the Tearjerkers (the record was credited to The Tennessee Tearjerkers), then with his other band South Filthy. More info
"AIR ODEON DISCO PUB" UK CD
(Spinach Records WOOF 9)

"Air Odeon Disco Pub" is British band Abdoujaparov's second album. It contains 11 originals plus "All the Way From Memphis". Presenting an erratic line-up around guitarist Les Carter (formerly of Carter USM), the band have already released 4 EP's, a single and an album.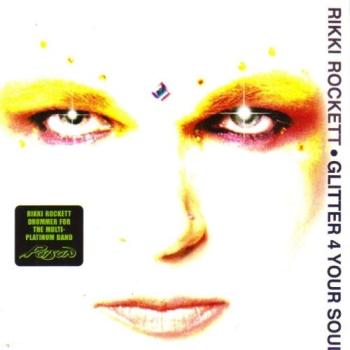 "GLITTER 4 YOUR SOUL" USA CD
(Cleopatra Records)

Track listing: All The Way From Memphis, Action (Sweet), Fame (David Bowie), Do You Wanna Touch (Gary Glitter), Elected (Alice Cooper), Rock On (T-Rex), Life's A Gas (T-Rex), Tear It Down (Starz), Trash (The New York Dolls), Star (The Rolling Stones) and Can You feel It (Angel).
Rikki Rocket (drummer with Poison) said about ATWFM, "there was once a band that influenced more musicians than they ever got credit for. That band was Mott The Hoople. Hailing from England, Mott was Circus magazine's sweethearts winning poll after poll in the 70's. This song just simply represents pure rockin, good time swaggering, English pop rock. A definative classic!"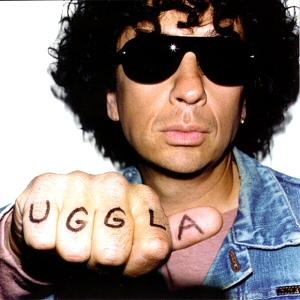 "DäR JAG äR E'RE ALLTID BäST" Sweden CD
(SONY/Columbia COL 499929-2)

Magnus Uggla not only incorporated the intro to "All the way to Memphis" to his own song called "Stockholms heta nätter" (Stockholm's hot nights), he even combined it with the intro from "Drivin' Sister" (people walking, car door slamming)!
OK, this is not really a cover version, but Magnus Uggla is a very cool guy who happens to be a big Mott The Hoople fan, so he deserved a mention in my book! Trivia alert: drummer Per Lindvall played on Ian Hunter's "Artful Dodger" and "Strings Attached" albums.

Besides, this is the same guy who in 1977 recorded the song "Balladen om 70-talets största rockband" (The Ballad of The Greatest Rock Band in the 70s) which described a Mott The Hoople concert from 1971! This was included on the album "Va Ska Man Ta Livet Av Sig För När Man Ändå Inte Får Höra Snacket Efteråt" (CBS 82191, Sweden only) which translates into "Why kill yourself when you cannot listen to the gossip afterwards", along with the song "Ge livet en chans" (Give Life A Chance) with the line "Vi föddes av Bowie, Mott och Bolan" (we were raised on Bowie, Mott and Bolan). End of Swedish language lesson....

NOTE! "Stockholms heta nätter" was also available as a Swedish promo CD-single (Sony Columbia SAMPCS 10116 1).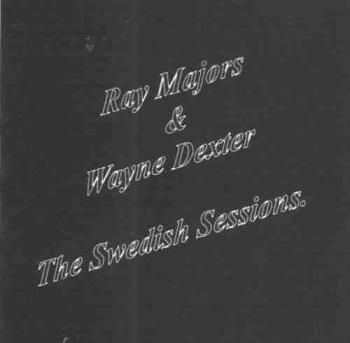 "THE SWEDISH SESSIONS" Sweden CD
(BMA Records)

Ray recorded his first solo album in Sweden in 1995 for BMA Records and returned for overdubs in 1999. The album was a mix of studio and live recordings. "All The Young Dudes" and "All The Way From Memphis", plus "International Heroes" by British Lions were among the live tracks.
Ray was backed by the BMA house band Wayne Dexter, who also have recorded albums with Eric Bell Band, The Pirates and Huw Lloyd-Langton, among others. The album was sadly never released but promotional copies does exist.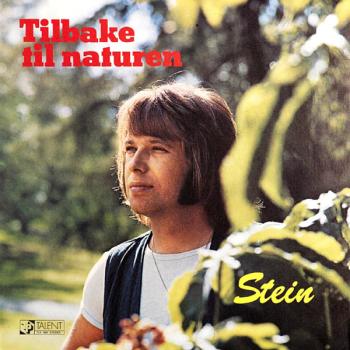 "TILBAKE TIL NATUREN" Norway LP
(Talent TLS 4005)

"Tilbake Til Naturen" was the title track on Stein Ingebrigtsen's 1974 solo album. This is actually "All The Way From Memphis" with new Norwegian lyrics by Arve Sigvaldsen. Many Norwegian artists made similar cover versions at the time and they often sold better than the original version. Go figure!
---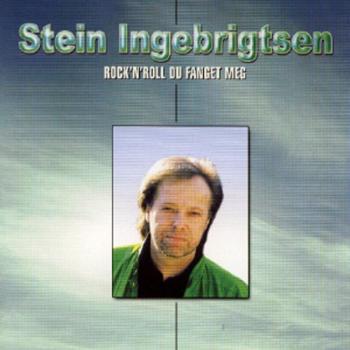 "ROCK N ROLL DU FANGET MEG" Norway CD (2002)
(Godt Norsk 11903-2)

This 2002 compilation included "Tilbake til Naturen" and other Stein Ingebrigtsen hits from the 70s. It has since been deleted, but it can be downloaded from various Norwegian online vendors. TRIVIA ALERT: Stein is the father of Christian, member of the UK boyband A1!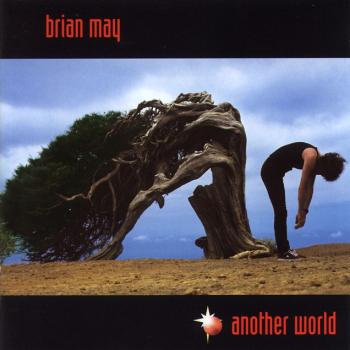 "ANOTHER WORLD" UK CD
(Parlophone 4949732)

"All The Way From Memphis" was one of several covers included on Brian May's second solo album "Another World". His version of "All The Way From Memphis" is the same as the one he recorded for the Mott The Hoople tribute album "Moth Poet Hotel" two years earlier. More info
"CONTRABAND" UK CD
(EMI CDEMC 3594)

Contraband was a short lived supergroup featuring Bobby Blotzer (Ratt), Michael Schenker (Scorpions, UFO and MSG), Tracii Guns (L.A. Guns), Share Pedersen (Vixen) and Richard Black (Shark Island). The album bombed, but "Memphis" did well in the singles chart, backed by a great video!
---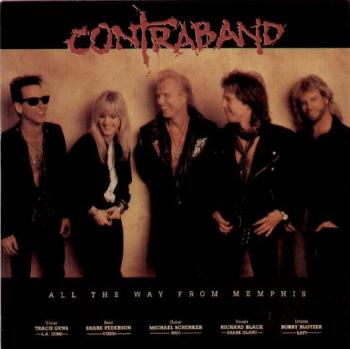 "ALL THE WAY FROM MEMPHIS" UK 7" single
(EMI EM195)

The B-side of the single was "Loud Guitars, Fast Cars & Wild Livin'". A 3-track 12" vinyl single (EMI 12EMP195) added an extended 'balls to the walls' version of "All The Way From Memphis". This was also available as a CD-single (EMI CDEM195)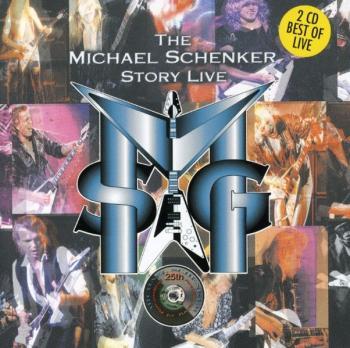 "THE MICHAEL SCHENKER STORY LIVE" UK CD
(Michael Schenker Records MSR CDR)

The Michael Schenker Story Live" is a 2CD live album documenting his 1997 Japanese tour. The tour marked Schenker's 25th anniversary as a recording artist, and the set list covered his entire musical career - from 1969 to the present. "Memphis" is the track he picked from the Contraband album.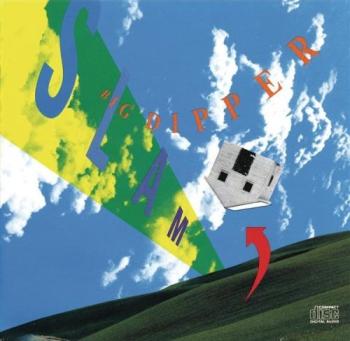 "SLAM" US CD
(Epic EK 46063)

"Slam" is the third and final full length album from Boston indie band Big Dipper, and their first for Epic. The album included a fine version of "All The Way From Memphis" which was originally recorded for a potential single that never happened.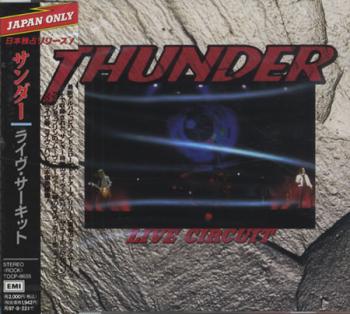 "LIVE CIRCUIT" Japan CD
(EMI TOCP-8635)

"Live Circuit" was only released in Japan, and featured nine popular live recordings by the band: Stand Up, Castles In The Sand, River Of Pain, I Hear You Knocking, 5.15, Move Over, All The Way From Memphis, Everbody Wants Her, Does It Feel Like Love.
---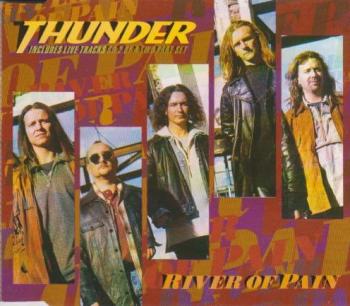 "RIVER OF PAIN" UK CD single
(EMI CDEM367)

In England, the live tracks from "Live Circuit" were split across two different "River Of Pain" CD-singles. "Memphis" was on the second one (with red cover) alongside "Everybody Wants Her" and "Does it Feel Like Love.

---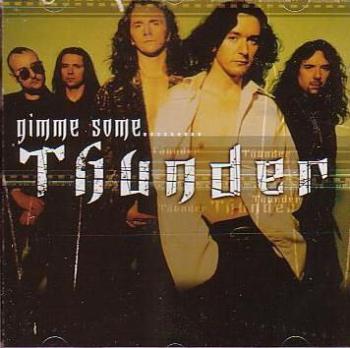 "GIMME SOME" UK CD (2000)
(EMI CDEM367)

"Gimme Some" from 2000 is a good collection of Thunder tracks from their previous albums, plus B-Sides from singles too - including their live version of "All The Way From Memphis". UPDATE 2010: "Gimme Some" is now deleted. It's been replaced by "The Very Best of Thunder" 3CD box set (EMI Gold).
Thunder have also recorded a live version of "All The Young Dudes", and band members Harry James and Chris Childs also recorded a version of Dudes with Ray Brown and Al Vosper. More info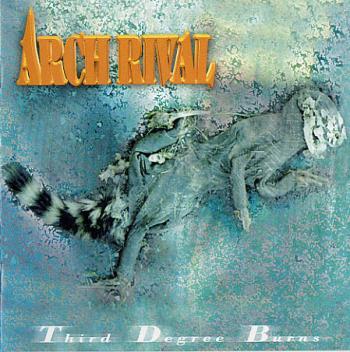 "THIRD DEGREE BURNS" Japan CD
(Alpha Music Inc ALCB 3176)

The midwestern U.S. hard rock act, Arch Rival, recorded a live version of "All The Way From Memphis" in 1997 which was included as a bonus track to the Japanese edition of "Third Degree Burns", issued the same year. There are some great guitar work on "Memphis" by guitarist Michael Harris!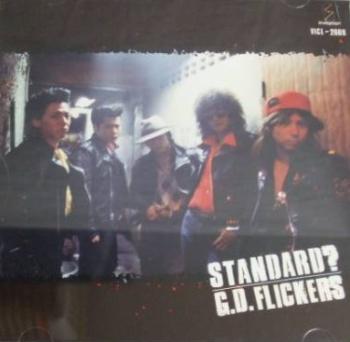 "STANDARD?" Japan CD
(VICL-2009)

Japanese rockers G.E. Flickers recorded seven of their favourite songs for this mini album from 1990. "All The Way From Memphis" sits nicely alongside other classics from The Clash, Dr. Feelgood, Johnny Thunders and the Heartbreakers, Generation X, Silverhead and Alice Cooper.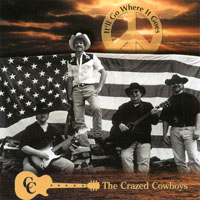 "IT'LL GO WHERE IT GOES" USA CD
(Crazed Cowboy Enterprises)

For their third and final album, the Crazed Cowboys moved away from country towards rock n roll in an effort to reach a bigger audience, and recorded covers by Beatles, Stones and Mott. They have since changed their name to Post Nuclear Trash, so it probably didn't work out as planned.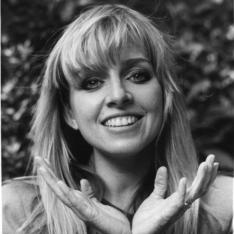 unreleased demo version

Ellen Foley turned down Meat Loaf's invitation to tour his "Bat Out Of Hell" album, and signed with Cleveland International as a solo artist instead. She recorded a demo tape backed by The Boyzz, and eventually ended up with Ian Hunter as producer for her debut album. Ian had been impressed by her cover of "All The Way From Memphis" from her demo tape!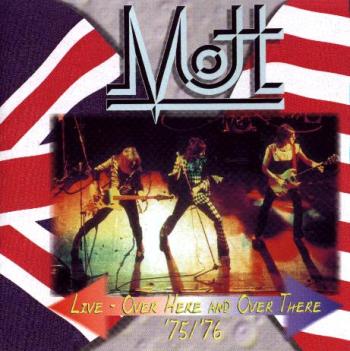 "LIVE - OVER HERE AND OVER THERE 75/76" UK 2CD
(Angel Air SJPCD025)

This 1999 compilation of soundboard recordings from Mott's 1975/1976 US and UK tours featured new members Nigel Benjamin (vocals) and Ray Major (guitar), and contained good versions of the Mott The Hoople classics "Born Late '58", "Rock And Roll Queen", "Violence" and "All The Way From Memphis".
---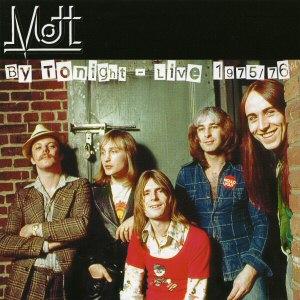 "BY TONIGHT - LIVE 1975/76" UK CD
(Angel Air SJPCD289)

This 2009 release is a single CD re-issue of the "Live - Over Here And Over There '75/'76" 2CD set from 2005, including "All The Way From Memphis". The songs were recorded at the Friars Club Aylesbury and Leeds Polytechnic in 1976, and at the Forum, LA and the Agora Ballroom, Cleveland OH in 1975.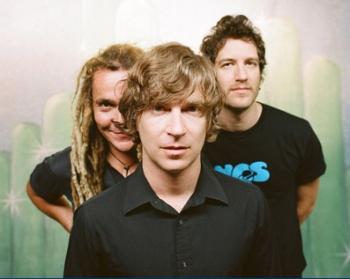 "RADIO INTER" mp3 download
(radio broadcast)

A 2005 live version of "All The Way From Memphis" by New York based Nada Surf was available for download from the bands website, and from the radio station. It was broadcast on 14 September 2005 by Radio Inter in France.
The song was recorded live in Studio Charles Trenet at the Maison de la Radio in Paris, France, for 'Le Fou du Roi' program on France Inter radio station. Matthew Caws, vocals, guitar, Daniel Lorca, bass, and Ira Elliot, drums, were joined by Richard Lornac (France Inter in house keyboards player) on piano.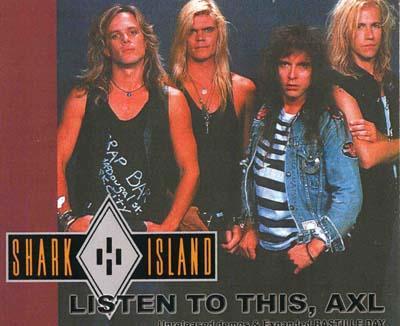 "LISTEN TO THIS, AXL" USA bootleg 3CD-set
(Lost And Found LAF38/39/40)

Shark Island vocalist Richard Black recorded "Memphis" with Contraband in early 1991 (see separate entry). In June that year Contraband guitarist Michael Schenker joined Shark Island onstage in Pomona, California.
For the encore at the 09 June 1991 show they performed "All The Way From Memphis" and the UFO classic "Lights Out" together. Both songs have since been included on the 3CD bootleg "Listen To This, Axl" (the title referring to Axl Rose who supposedly stole his stage act from Richard Black).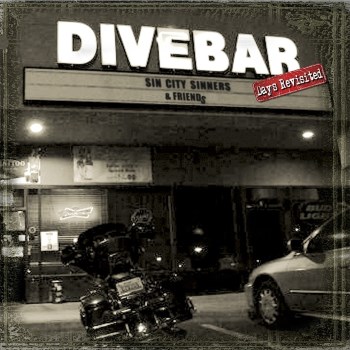 "DIVEBAR DAYS REVISITED" USA CD
(Anti Star Records)

For Las Vegas beased Sin Sity Cinner's 4th album "Divebar Days Revisited" they invited friends to join them for a collection of assorted cover songs the band played during their earlier years together. Dizzy Reed (Guns N Roses) guested on "All The Way From Memphis"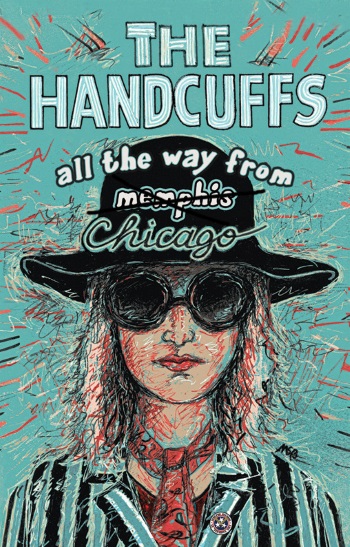 "ALL THE WAY FROM CHICAGO" USA cassette only release
(Semi-Pro Records SPR009)

Chicago garage-glam band The Handcuffs first-ever cassette, to commemorate Cassette Store Day. The tape-only release, "All The Way From Chicago", features a "best of" style sampling of songs from their first three albums, plus a never-before released version of "All the Way from Memphis".

At the helm is drummer Brad Elvis and vocalist/rhythm guitarist Chloe F. Orwell, and lead guitarist Susie Q, keyboardist Alison Hinderliter, and Emily Togni on bass round the band out.