the Mott archive
a Mott The Hoople website
with news, discographies, picture sleeve gallery and guide to cover versions for Mott The Hoople and all members and spin-off bands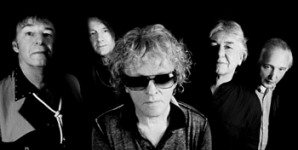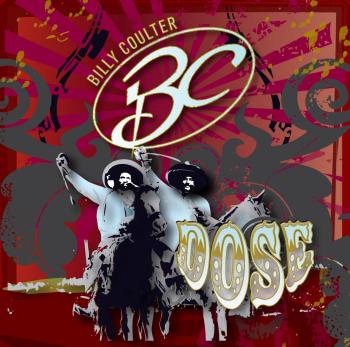 "DOSE" USA CD
(Confluence Records)

Singer/songwriter Billy Coulter is reportedly drawing on influences as varied as Bob Dylan and Johnny Cash to Mott the Hoople and Squeeze - and covered "I Wish I Was Your Mother" on his second album "Dose". For more information, visit www.billycoulter.com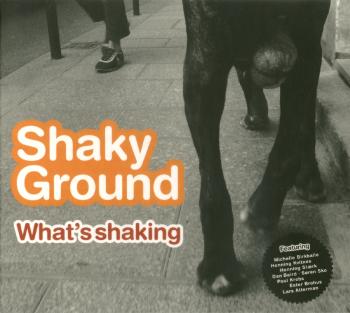 "WHAT'S SHAKING" Denmark CD
(RecArt Music R-60072-2)

Danish band Shaky Ground invited vocalists they have toured with over the years to help out on this album. Norwegian Henning Kvitnes choose "I Wish I Was Your Mother", a song he performes live regularly with his own band.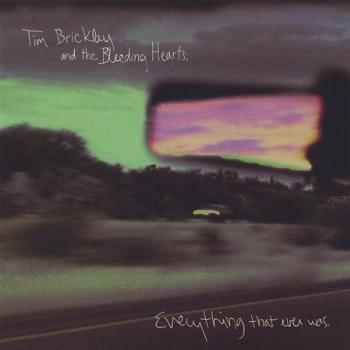 "EVERYTHING THAT EVER WAS" USA CD
(unknown label)

Tim Brickley covered "I Wish I Was Your Mother" on his 2005 album "Everything That Ever Was" with his band the Bleeding Hearts. Tim is also a noted jazz vocalist; he composes music for broadcast/film/theatre, and has his own studio, Hit City Recording. Find out more at www.timbrickley.com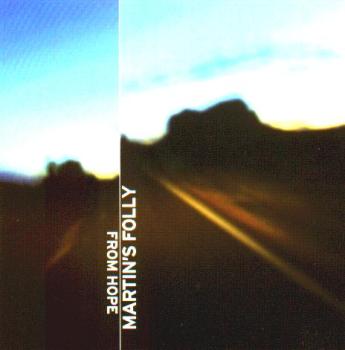 "FROM HOPE" USA CD
(Johnson's Wax Records (no cat.no))

Ian Hunter sings one verse on "I Wish I Was Your Mother" and Hunter's drummer Steve Holley plays on the track as well! The song was recorded in 2000 but the band's record company at the time went bankrupt. Contact the band to order the CD, at www.martinsfolly.com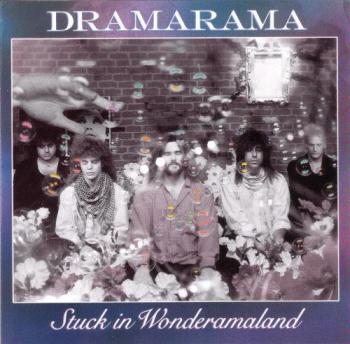 "STUCK IN WONDERAMALAND" USA CD
(Chameleon D2-74822)

"Stuck in Wonderamaland" is the third album by the alternative rock group Dramarama from New Jersey, led by John Easdale and Chris Carter. They often played "I Wish I Was Your Mother" in concert, and recorded a studio version for this album, produced by Val Garay.
---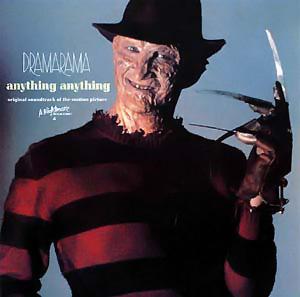 "ANYTHING, ANYTHING" France 7" single
(New Rose NR 126)

Dramarama's best known song "Anything, Anything" was included on the movie soundtrack to "Nightmare On Elmstreet 4", and this single was taken from the soundtrack album, depicting Freddy Krueger! "I Wish I Was Your Mother" was the single B-side.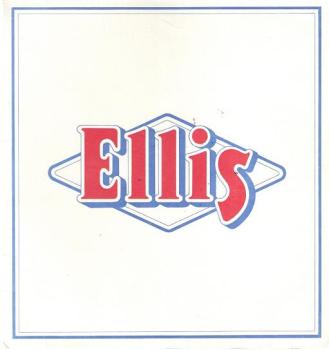 unreleased studio recording

Steve Ellis (ex Love Affair) had formed Ellis with Zoot Money in 1971 and they released two great albums, "Riding On A Crest Of A Slump" and "Why Not?". In the summer of 1973 Zoot left the band, but they carried on without him for a while, even teaming up with Ian Hunter to record his "I Wish I Was Your Mother". I interviewed Steve in 2002, and asked him about the session.
Said Steve: "Ian Hunter did a magnificent job producing it. It was potentially the lifeline we needed, it would have been a smash. However the A&R manager at the time lost the tapes. We recorded it at Olympic, and in view of Zoot's departure I called in Henry and Jimmy McCulloch (no relation) for guitar duties. However they never got to play because the A&R man mentioned earlier left them waiting outside in the tea room. Subject to the outcome of the guitar tracks, if laid down, Jimmy or Henry would have been asked to join."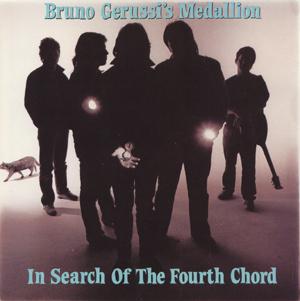 "IN SEARCH OF THE FOURTH CHORD" Canada LP
(WEA 25 64421)

Bruno Gerussi's Medallion was based in Vancouver, Canada. The name is kind of an injoke for Canadians, Bruno Gerussi was a popular Canadian actor. The lead singer was a music writer for Georgia Straight, an important local entertainment paper. Issued on CD in 2004 (Bullseye BLR CD 4052).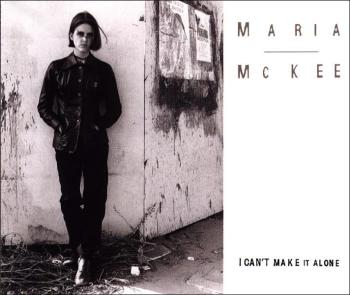 "I CAN'T MAKE IT ALONE" UK CD-single
(Geffen GFSTD53)

This is probably my favourite Mott cover of all time. Maria McKee (ex Lone Justice) recorded "I Wish I Was Your Mother" for her second album, "You Gotta Sin To Get Saved" in 1993, but it was only released on single.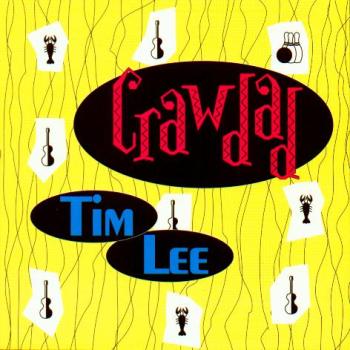 "CRAWDAD" USA CD
(DB Records DB154)

Tim Lee has been involved in the American independent music scene since the early 1980's, both as a solo artist - and as a member of the Windbreakers. His third solo album was entitled "Crawdad" - it included an inspired version of "I Wish I Was Your Mother".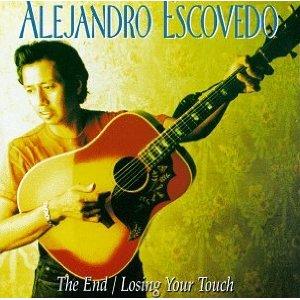 "THE END / LOSING YOUR TOUCH" USA CD (1994)
(Watermelon)

This mini album includes "I Wish I Was Your Mother", recorded live in Traverse City, Michigan on 10 December 1993. Alejandro has covered "I Wish I Was Your Mother" many times over the years, but this is perhaps his best performance, backed only by violin and cello!
Alejandro also regularly performs "Irene Wilde" and "All The Young Dudes" live. His dedication must have impressed Ian Hunter, who returned the favour first by covering Escovedos "One More Time" in 2004, and then by guesting on his 2010 album "Street Songs Of Love". Hunter has also joined Escovedo on stage a few times, performing "I Wish I Was Your Mother" with him. More info
---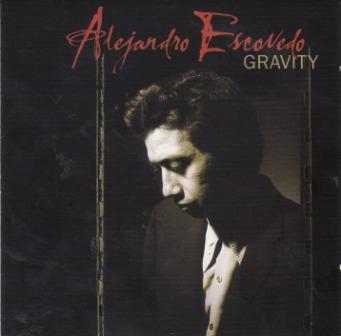 "GRAVITY" USA CD (2002)
(Lone Star TMG-LS 4507)

The re-issue edition of one of Alejandro Escovedo's most popular albums "Gravity" (originally released in 1992), adds a second CD with nine live tracks, including "I Wish I Was Your Mother" recorded at McCabe's Guitar Shop in Santa Monica CA by Woody Nuss on 05 February 1993.
---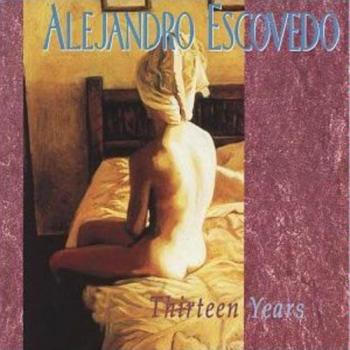 "THIRTEEN YEARS" USA CD (2002)
(Lone Star TMG-LS 4508)

Alejandro's 1989 album "Thirteen Years" from 1994 has also been re-issued with a bonus CD of some instrumental mixes and some live material from 1993, including "I Wish I Was Your Mother" from 10 December 1993 (the same version as the one on "The End/Losing Your Touch" mini album)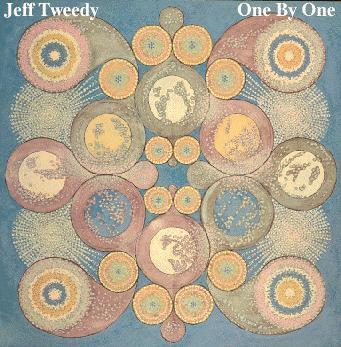 "ONE BY ONE" USA bootleg CD
(no label)

Jeff Tweedy, frontman with Wilco, has covered "I Wish I Was Your Mother" (and "Henry And The H-Bomb") live many times, both solo and with Wilco. This soundboard recording from his show at Lounge Ax, Chicago IL on 26 March 1998 includes a fine version of "I Wish I Was Your Mother".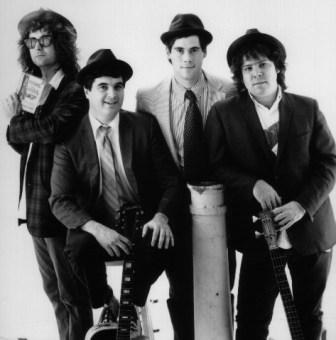 "MERRY CROUTONS MR. GULP GULP" USA fan club cassette
(PopLlama Records)

This album was given away free around yuletide in 1984. It has mostly covers, plus a live medley of YFF songs. The band often covered "I Wish I Was Your Mother" live, but the version here is a demo recording. The Young Fresh Fellows vocalist is Scott McCaughey (of REM and The Minus 5 fame).
When Young Fresh Fellows needed a new guitarist in 1988, they brought in Kurt Bloch from the Fastbacks. He is also a big Mott The Hoople fan, and has recorded covers of "Roll Away The Stone" and "Marionette" with his old band! More info

Another friend of the Young Fresh Fellows is Ward Dotson who has his own band, Liquor Giants. Their 1994 album "You're Always Welcome" has a great live version of "Movin' On" which is actually a Young Fresh Fellows live recording, with Ward Dotson on lead vocals! More info
Scott McCaughey's other band The Minus Five also deserves a mention here. They have covered both "I Wish I Was Your Mother" and "Walkin' With A Mountain" live, and worked with Morgan Fisher on one of their albums!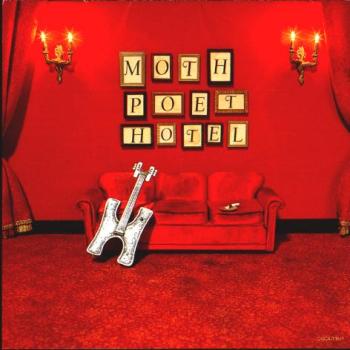 "MOTH POET HOTEL - a tribute to Mott The Hoople" Japan CD
(Triad COCA 13627)

Kazufumi Miyazawa (vocalist with the Boom) recorded "I Wish I Was Your Mother" for Morgan Fisher's "Moth Poet Hotel" project, a Japanese Mott The Hoople tribute album. Brian May supplied a track as well, and Morgan wrote the title track especially for this project. More info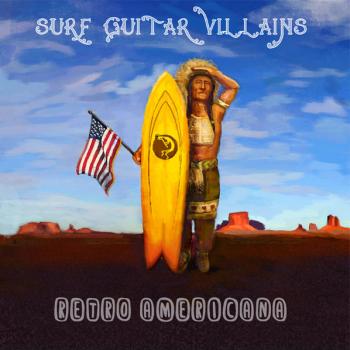 "RETRO AMERICANA" USA CD
(Spudley Sound)

Surf Guitar Villains is a rock surf punk rock folk band from Arizona, 'influenced by Jimi Hendrix, Mick Ronson, Bob Dylan, The Beatles, Dick Dale and other legends of music'. Their 2007 CD "Retro Americana" includes two covers, "Secret Agent Man" (Johnny Rivers) and "I Wish I Was Your Mother".