the Mott archive
a Mott The Hoople website
with news, discographies, picture sleeve gallery and guide to cover versions for Mott The Hoople and all members and spin-off bands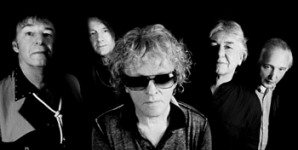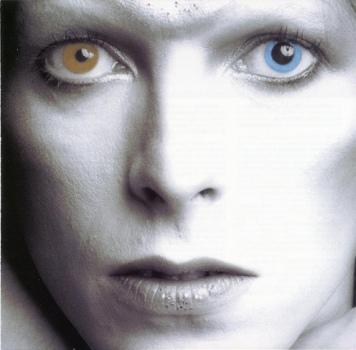 VARIOUS ARTISTS: "STARMAN" UK CD
(Uncut 2003-03)

The David Bowie covers album "Starman" was given away free with Uncut magazine in March 1993. Of the 18 songs, three were recorded exclusively for the CD: Ian McCulloch (The Prettiest Star), Edwyn Collins (The Gospel According To Tony Day) and Alejandro Escovedo (All The Young Dudes).
Alejandro Escovedo supplied a previously unreleased live version of "All The Young Dudes" for this compilation. He often perform this, plus "Irene Wilde" and "I Wish I Was Your Mother" in concert. Two versions of "I Wish I Was Your Mother" are available as bonus tracks on his solo albums. More info
---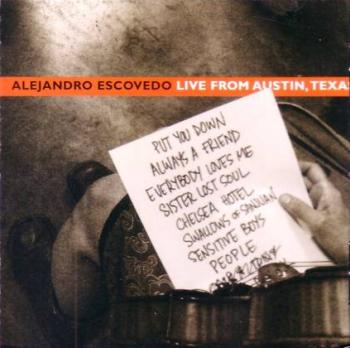 "LIVE FROM AUSTIN, TEXAS" USA CD
(Manhattan Records 5099264787)

"Live from Austin, Texas" was a 2008 promo album issued only to US radio stations. It contains an hour long Alejandro Escovedo radio show with interviews, plus "All The Young Dudes" and eight other live performances recorded on 27 June 2008 at the Continental Club in Austin, Texas.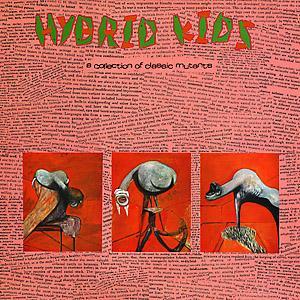 VA: "HYBRID KIDS - A COLLECTION OF CLASSIC MUTANTS" UK LP
(Cherry Red A RED 5)

"Hybrid Kids" was allegedly a compilation of various bands from Peabody, Texas. In interviews at the time of it's release, Morgan Fisher gave the impression that he had recorded and produced new artists who were covering punk and pop songs especially for this compilation.
In truth, it was all made by Morgan. The musical approach was to take songs and perform them in a way that was diametrically opposite to the original version. The 50 second version of "All The Young Dudes 78", credited to The Pipettes, was made in the style of an old scratched 78rpm record by the Palm Court Orchestra.
---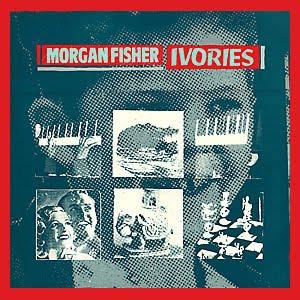 "IVORIES" UK LP
(Strike Back Records SBR 1LP)

Morgan also included a shortened (40 seconds) and edited version of "All The Young Dudes 78" on his 1984 "Ivories" album, along with "Roll Away The Stone 78". Both were meant to sound like a scratched old 78rmp record, hence the 78 in the titles. ATYD was credited to Morgan this time around.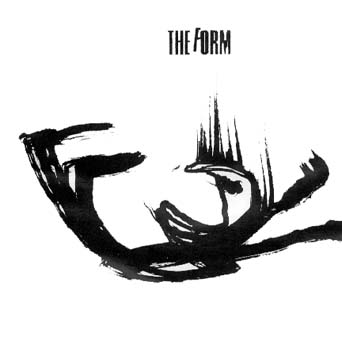 "IT HAPPENS THAT WAY" USA 7" single
(Twin/Tone Records TTR 8552)

The Form were a Minneapolis New Wave band band with Paul Harsha (bass), Al Lehman (guitar, backing vocals), John Leonidas (drums) and Nic Santiago (lead and backing vocals). "All The Young Dudes" was the B-side of this single, recorded in February '85 on a Fostex four track cassette recorder!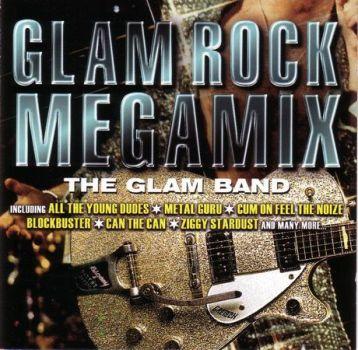 "GLAM ROCK MEGAMIX" UK CD
(Delta Music CD6132)

I was told the Glam Band featured members from a couple established bands, but the band members are not listed on the cover. The compilation included "All The Young Dudes, "Get It On", "My Coo Ca Choo", "Make Me Smile (Come Up And See Me)", "Blockbuster", "We Will Rock You" and "Maggie May".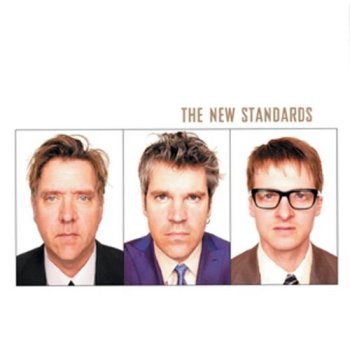 "THE NEW STANDARDS" USA CD
(Tinderbox Music)

According to their website, 'The New Standards are an odd minimalist trio that play their favorite pop songs with a jazz-flavored, bare-boned soul'. The members in the Minneapolis trio are John Munson (vocals, bass), Chan Polling (piano, vocals) and Steve Roehm (vibraphone).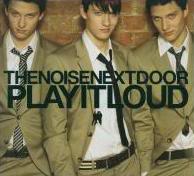 "PLAY IT LOUD" UK CD
(Us & Them)

The "Noise Next Door" were a UK boy band who enjoyed some success with a couple of singles in the early 00s. They completed a full length album in 2005, but were dropped by their label before it was released. The band were made up of Craig, Scott and Ed Sutton, triplet brothers from England.
Promo copies of the full album are in circulation, housed in a generic Warner Brother sleeve. A five track promo EP (without "All The Young Dudes") came with a picture sleeve, which may well have been the finished album design. This is pictured above.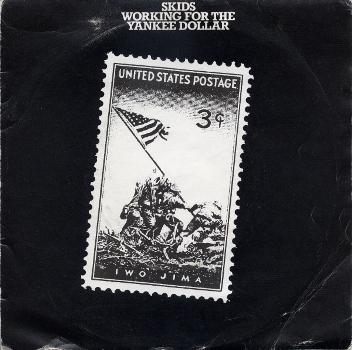 "WORKING FOR THE YANKEE DOLLAR" UK 7" single
(Virgin VS 306)

The Skids were a Scottish new wave band led by singer Richard Jobson and guitarist Stuart Adamson. They recorded a cover of "All The Young Dudes" in session for Kid Jensen at the BBC in 1979, and this was later issued on the UK only double single set "Working For The Yankee Dollar".
The first single in the set featured "Working For The Yankee Dollar" b/w "Vanguard's Crusade". "All The Young Dudes" was backed with "Hymns From A Haunted Ballroom" from a John Peel BBC session on the second single. The BBC disc is sometimes referred to as 'the free single' because the double single set was sold for the price of one!
---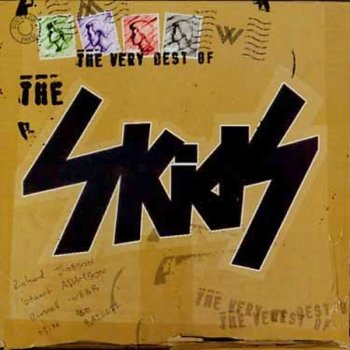 "THE VERY BEST OF THE SKIDS" USA CD
(EMI Records 7243 5 90658 2 3)

The Skids were a popular singles band, and their singles have been collected on several compilation albums over the years. But "The Very Best Of The Skids" from 2003 is the only one to include all four tracks from the "Working For The Yankee Dollar" single!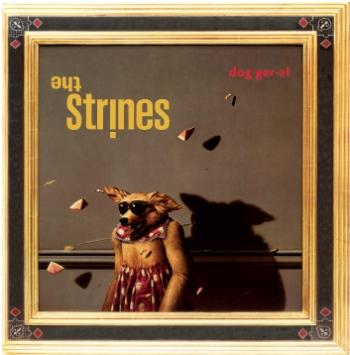 "dog.ger.el" USA CD
(I.N.S. Records 0628740718124)

The Strines were a pop-punk-rock band from New York, formed in 2003 by Georgia Haege (vocals), Erika Szanto (bass), Eric Kaye (guitars), Chris McBurney (drums) and Adrian Barrios (guitars). Their debut album "dog.ger.el" was released by I.N.S. Records in 2004.
Vocalist Georgia Haege rewrote a couple lines on "All The Young Dudes". 'Man, I needed TV when I got T. Rex' became 'man, I need a TV when I got PMS' and 'my brother's back at home with his Beatles and his Stones' became 'my brother's back and home with his Beatles and Counting Crows'!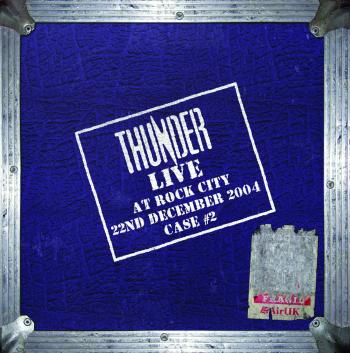 "LIVE AT ROCK CITY 22nd December 2004 - CASE #2" UK CD
(Dodgy Discs DD 2005-2)

Released in 2006, this 13 track collection from Thunder's Christmas concert at Nottingham Rock City in 2004 has a fine mix of original songs and covers such as "Crazy Little Thing Called Love", "Pinball Wizard", "Joy To The World" and "All The Young Dudes". It's only available from the band's website.
Also released in 2006, was Harry James and Chris Childs' cover of "All The Young Dudes" recorded with Ray Brown and Al Vosper (see separate entry).

Thunder were very much into Mott The Hoople and in 2000 they also released a cover of "All The Way From Memphis". Drummer Harry James toured with Mick Ralphs in Bad Company in 2008. More info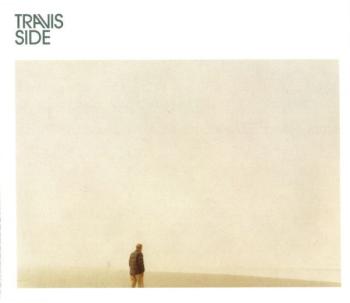 "SIDE" UK CD-single
(Independiente ISOM 54MS)

Travis are an alternative rock band formed in 1990 in Glasgow by Francis Healy, Andy Dunlop, Neil Primrose and Dougie Payne. Their 2001 single "Side" included "All The Young Dudes" recorded live at Glasgow Barrowlands.
"All The Young Dudes" was the sole track on the B-side on the 7" vinyl single edition (Independiente ISOM 54S), while it was joined by "Driftwood" on the CD-single. Note that two different versions of the "Side" UK CD-single were issued - the second one (Independiente ISOM 54SMS) have "You're A Big Girl Now" and "Ancient Train" replacing "Driftwood" and "All The Young Dudes".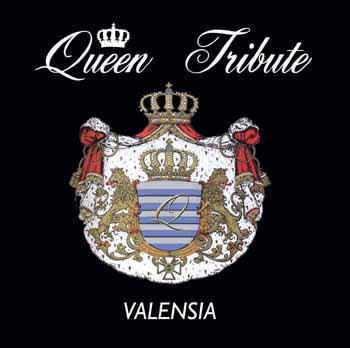 "QUEEN TRIBUTE" Japan CD
(MICP-10368)

Dutch pomp rocker Valensia Clarkson covered classic Queen songs plus songs with a Queen connection on his fourth album, initially only released in Japan. He has captured the essence of the Queen sound, and "All The Young Dudes" actually sounds like something Queen could have recorded!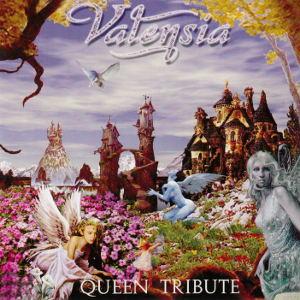 The CD was also released in Holland in 2004 by Lion Music (Lion LMC 109) with a different sleeve (pictured right) and the added bonus track "You Take My Breath Away".

I am a bit puzzled as to why "All The Young Dudes" was included on this Queen tribute. Perhaps because it was performed at the Freddie Mercury tribute concert 20 April 1992 at London's Wembley Stadium?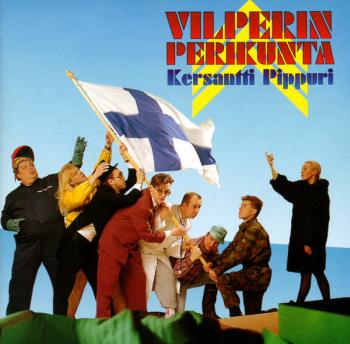 "KERSANTTI PIPPURI" Finland CD
(Audiovox Records AXRCD 1065)

Vilperin Perikunta are a Finnish pop band formed in Turku in 1992, known for their cover versions of rock classics with new humorous lyrics in Finnish. This was their fourth album - it includes "All The Young Dudes" which is retitled "Vuos-76", plus covers of "Light My Fire" and "Walk Like An Egyptian".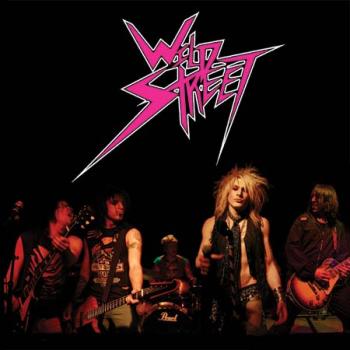 "WILD STREET" USA CD
(Retrospect Records RR 400)

The self-titled debut from Wild Street was released in 2009. It was produced by Mike Shimshack and the band: Eric Jayk (vocals, guitar, programming), Jimmie Marlowe (guitar, vocals), Keith Robert (guitar, vocals), Ali Hassan (bass, vocals) and Brian Beck (drums).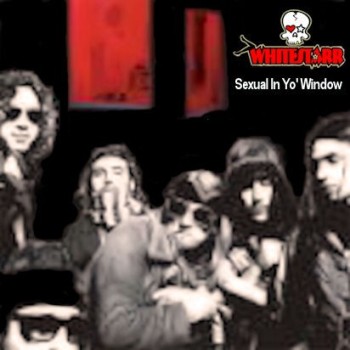 "SEXUAL IN YO' WINDOW" USA CD
(private release)

Whitestarr's 2004 "Sexual In Yo' Window" album was never released officially. The rock band from Malibu were signed to Atlantic at the time, but left the label when Atlantic decided not to put it out. The band sold copies of the album at gigs and by mail order for a while.
The Whitestarr line-up was Cisco Adler whose father is the music producer Lou Adler, on vocals; Duane Betts the son of Dickey Betts of the Allman Brothers on guitar; and Alex Orbison, the son of Roy Orbison, on drums. Rounding out the band were fellow frontman Asher Levin and bassist Damon Webb.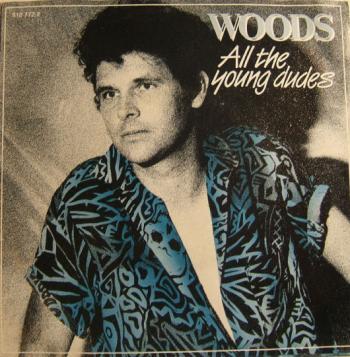 "ALL THE YOUNG DUDES" Holland 7" single
(Back Door 818772-7)

Dutch artist Woods covered "All The Young Dudes" backed with "Small Town" for a 1984 single only released in Holland.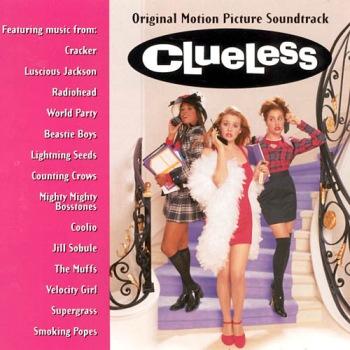 VARIOUS ARTISTS: "CLUELESS" USA CD
(Capitol CDP 7243 8 32617 2 7)

World Party were formed by Karl Wallinger in London in 1986 when he left The Waterboys. Their version of "All The Young Dudes" was featured in both the movie and on the soundtrack album for the 1995 "Clueless" motion picture starring Alicia Silverstone, Stacey Dash and Brittany Murphy.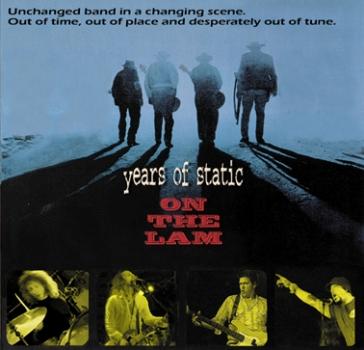 "ON THE LAM" USA CD
(Years Of Static)

Years Of Static are a rock band from New York who issued the mini album "On The Lam" (with 5 songs) in 2006. The band members are Mike Cristi (vocals, guitar), Cal Michaels (guitar, vocals - and a self-confessed Mick Ronson fanatic), Scott Mueller (bass, keyboards, vocals) and TZ (drums).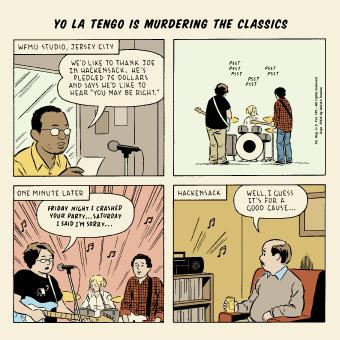 "YO LA TENGO IS MURDERING THE CLASSICS" USA CD
(Egon Records EGON 09)

This 2006 compilation includes more than 30 of New Jersey band Yo La Tengo's live impromptu cover-song performances on the WFMU radiostation, first broadcast between 1996 and 2003. The title reflects the fact that the band has no time at all for rehearsals or to look up the lyrics.
As part of the station's annual fundraising marathon, listeners who call in to pledge money to the station may request a favourite which the band will then perform on the spot. The band consists of Ira Kaplan (vocals, guitar), James McNew (bass, vocals) and Georgia Hubley (drums)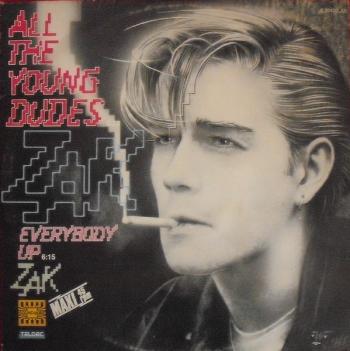 "ALL THE YOUNG DUDES" Germany 12" single
(Teldec 6.20432 AE)

Zacharias Preen (aka ZAK) is a German actor who got his first role in 1986, and has since appeared in almost 50 movies and TV-series! He started out as a musician however, recording two singles for Teldec in 1984 and 1985. "All The Young Dudes" was the second, and the most successful.
The 12" version of "All the Young Dudes" was remixed by Ralph Werner and clocks in at 5:23. The 7" version is 4:15 (Teldec 6.14361 AC). The B-side for the 7" and 12" singles was a song called "Everybody Up" written by (and featuring) Reggie Worthy of Ike and Tina Turner Revue fame.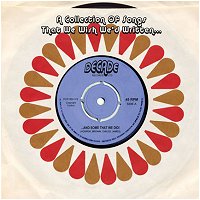 "A COLLECTION OF SONGS THAT WE WISH WE'D WRITTEN" UK CD
(Wingtip Records WTCD 008)

This is a collaboration between Harry James and Chris Childs from Thunder and their good friends Ray Brown and Al Vosper from Illegal Eagles. The CD features cover versions of some of their favourite songs including "All The Young Dudes", plus a few songs especially written for this project.
Thunder had earlier released their own versions of "All The Young Dudes" (in 2004) and "All The Way From Memphis" (in 2000).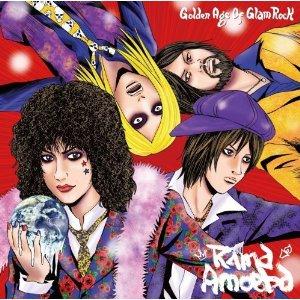 "GOLDEN AGE OF GLAM ROCK" Japan CD
(GNCL-1213)

Japanese power pop band Rama Amoeba released a fine collection of glam rock covers for their second album, "Golden Age Of Glam", released in 2009. The band line-up is Tsuneo Akima (vocals, guitar), Boogie Yoshida (guitar), Yasushi Kaminishi (bass) and Haruhiko Ohshima (drums).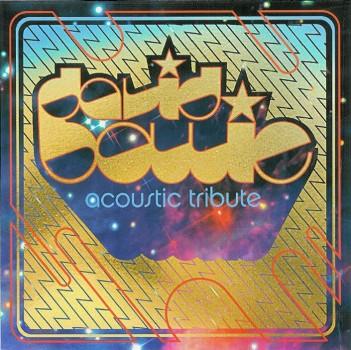 VARIOUS ARTISTS: "DAVID BOWIE ACOUSTIC TRIBUTE" USA CD
(Oarfin Records 86984 02202)

Pink Gibson covers "All The Young Dudes" on this 2007 tribute album. Pink Gibson is another Adam Brenner pseudonym - he is perhaps better known as Adam Bomb. The very same Adam Bomb who recorded "All The Young Dudes" on his 1985 "Fatal Attraction" album. More info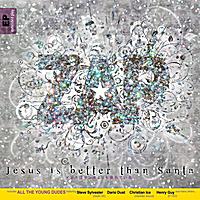 "JESUS IS BETTER THAN SANTA" Italy CD-single
(ZAP Records)

Italian glam rockers ZAP released a 5-track EP mastered by George Marino on 25 December 2010. "All The Young Dudes" was the only cover on the album and the song featured guest singers Steve Sylvester, Dario Dust, Christian Ice and Henry Guy, "paying tribute to the ultimate glitter rock anthem".
ZAP are named after their leader, who sings and plays guitar. So does member Jan, while Widius is the drummer and Rob plays the bass.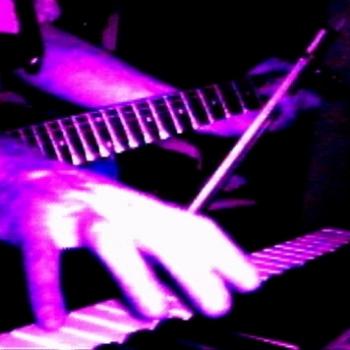 "DRIBBLING RIVALRY" mp3 only album
(internet download)

One-man band Sir Vent is recording both original and cover songs in his home studio, adding live vocal and guitar to midi backing tracks. The songs are then made available for free at kingarthur.com. The 'album' "Dribbling Rivalry" includes ATYD. He has also covered "Once Bitten Twice Shy".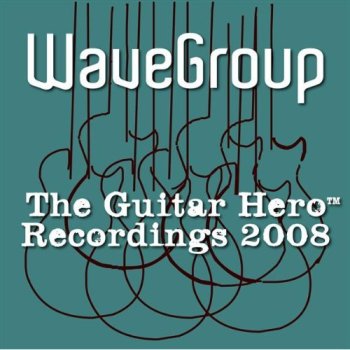 "THE GUITAR HERO RECORDINGS 2008" mp3 only album
(internet download)

The WaveGroup organization in San Francisco have supplied some of the music for the popular 'Guitar Hero' games, and the 'Aerosmith' edition from 2008 included their covers of "All The Young Dudes" and the Kinks' "All Day And All Of The Night".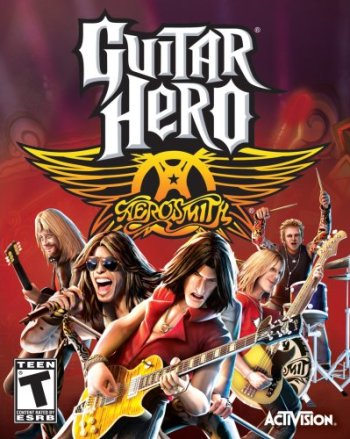 The other songs on 'Guitar Hero : Aerosmith' are the original master recordings supplied by the band and the other artists included (except "Hard To Handle" and "Personality Crisis" which were covered by Steve Ouimette).

All the 'Guitar Hero' recordings made by WaveGroup over the years were made available for digital download from iTunes and Amazon in 2008, and "All The Young Dudes" was included on the cleverly titled compilation "The Guitar Hero Recordings 2008".