the Mott archive
a Mott The Hoople website
with news, discographies, picture sleeve gallery and guide to cover versions for Mott The Hoople and all members and spin-off bands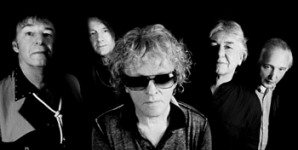 BETTY BLUE (1997)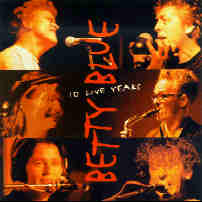 "10 LIVE YEARS" Holland CD
(Betty Blue MRK5000)

This live album by Dutch covers band Betty Blue from Eindhoven was released to celebrate their tenth anniversary. It was recorded in front of a group of invited fans at the Markant Studios in Heeze, Holland during two days in April 1997.
The 12 track album included songs by Mott The Hoople, David Bowie, Beatles, Rolling Stones, Bob Marley, Stevie Nicks and Elvis Costello, to name but a few.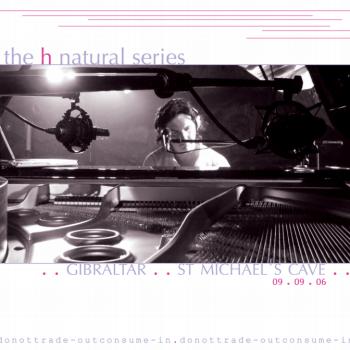 "GIBRALTAR 9-SEPTEMBER-2006" mp3 download
(Mykidsarelovelypeople)

On his 2006 solo tour entitled 'h Natural', Marillion frontman Steve Hogarth played around 20 dates in both the UK and Europe, billed as an evening of music and conversation with Hogarth at the piano. A second clutch of these shows were performed in the summer of 2007.
All these shows were mixed and released for download (mp3 and FLAC), one at a time and for a limited period only, on Hogarth's H-Tunes website. "All The Young Dudes" was performed in Gibraltar on 06 Sep 2006.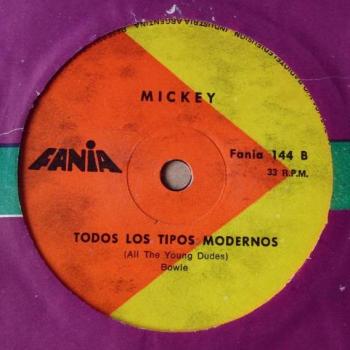 "SUGAR ME b/w ALL THE YOUNG DUDES" Argentina 7" single
(FANIA Fania 144)

This 1972 single was only released in Argentina. "Sugar Me" is a cover of the Lynsey de Paul hit. Both songs are sung in English, but the titles are listed in Spanish on the labels: Endulzame (Sugar Me) and Todo los tipos modernos (All The Young Dudes)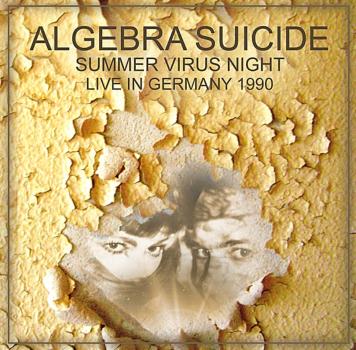 "SUMMER VIRUS NIGHT - LIVE IN GERMANY 1990" Germany CD
(Dom Elchklang DOM EK 027 | released 2009)

Algebra Suicide were a duo from Chicago consisting of Lydia Tomkiw (vocals) and her husband Don Hedeker (guitar). They released six albums between 1986 and 1995, plus the 2009 live album "Summer Virus Night" which documents their 1990 tour of Germany.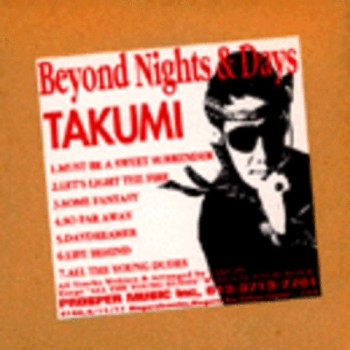 "BEYOND NIGHTS & DAYS" Japan CD
(PROSPER MUSIC PRS - 001)

Takumi Iwasky is a Japanese singer, composer, arranger and producer. "Beyond Nights & Days" was his third solo album and it featured trumpet player Issei Igarashi and guitarists Hiroki Miyano and Bravo Komatsu among others.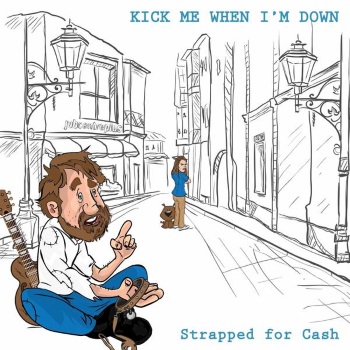 "KICK ME WHEN I'M DOWN" mp3 download
(Conexion Music)

"All The Young Dudes" and Stephen Stills' "Love The One You're With" were covered on this download only EP issued by guitarist Rod Bransgrove and his Southampton-based six-strong soft rock band, Strapped for Cash. The EP also include two versions of the title track, written by Rod.
Rod is joined by keyboard player Sean McMenemy (ex Nik Kershaw and The John Miles Group). Tim Payne on lead guitar has worked with Dr Feelgood, Jeff Healy & Robert Cray, whilst experienced drummer Chris Pope played with The Storm and Cagey Bee. Lead singer Malc Eyers and bassist Solly Read have both been members of soul band Rufus Stone for over 25 years.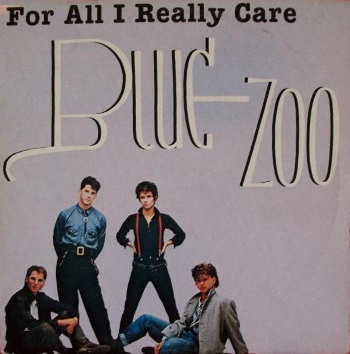 "FOR ALL I REALLY CARE" Yugoslavia LP
(Jugodisk LPS-1073)

Blue Zoo was a British new wave band, active between 1980 and 1985 who recorded for Magnet Records. This 1984 "rarities" LP was only released in Yugoslavia and included a previously unreleased version of "All The Young Dudes".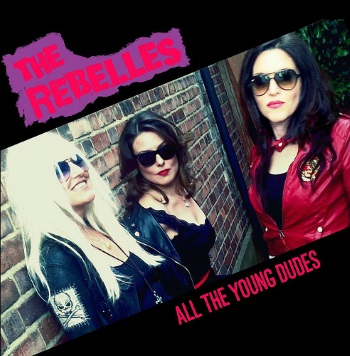 "ALL THE YOUNG DUDES" mp3 download
(Turtle Recordings)

The Rebelles released "All The Young Dudes" on 18 March 2016, via Turtle Recordings. This is the first single from their debut album which is due later in the year. The band members are Tracie Hunter, Elizabeth Westwood and Phoebe White.
Glen Matlock (Sex Pistols) and James Stevenson (The Cult, Generation X) lend their bass and guitar skills respectively, and backing vocals are provided by Ian Hunter, who revisits the track which he and Mott took to number 3 in 1972. Ian is also in the video for the song.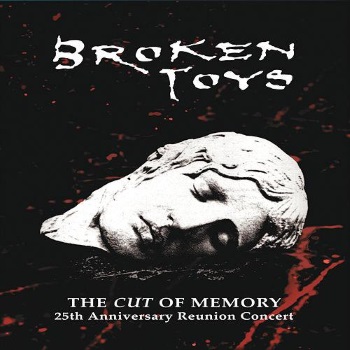 "THE CUT OF MEMORY (25th Anniversary Reunion Concert)" USA CD
(Broken Toys)

Broken Toys reunited in 2012 after a two decade absence to play to a sold-out audience celebrating the re-release of it's only album, "The Cut Of Memory." The concert, held at Stockton's Empire Theater on 01 December 2012, was filmed with 5 high-definition cameras.
A DVD/CD Deluxe Box Set now available from Wire And Wood Recordings. 12 tracks are included on both the DVD and CD including the hits "Angels On Horseback" and "Can't Try Too Hard." Also included is Broken Toys interpretation of Bowie's "All The Young Dudes."

To purchase directly from Wire And Wood Recordings Ltd, contact wireandwoodltd@gmail.com ($20 postpaid). iTunes Audio download: https://itun.es/us/jAhP8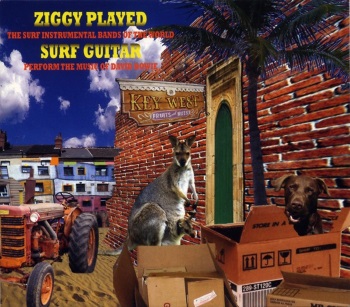 "VARIOUS ARTISTS: ZIGGY PLAYED SURF GUITAR" UK CD
(Cordelia Records CD051)

Subtitled 'Surf instrumental bands across the world perform the songs of David Bowie', this 20 track compilation includes two versions of "All The Young Dudes" performed in the style of Link Wray, Duane Eddy, or Dick Dale.
The cover versions of "All The Young Dudes" are performed by The Razorblades and Glasgow Tiki Shakers. The Razorblades is a German band from Wiesbaden: www.therazorblades.de

Glasgow Tiki Shakers are based in Los Angeles, California, USA and consists of Bill McGlynn (guitar), Joyce Seko (bass) and Bruce Graham (drums)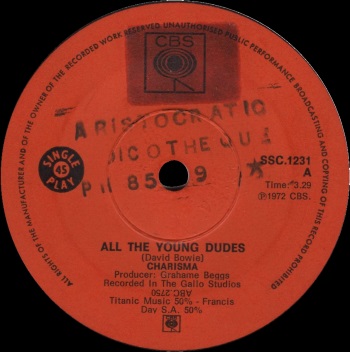 "ALL THE YOUNG DUDES b/w BUSK PART II"
South America 7" single
(CBS SSC.1231)

Charisma was not really a band, but rather a group of session musicians under the leadership of Graeme Beggs, one of the leading producers in South Africa, including Paddy Powell, Manny Francisco and Nippy Cripwell.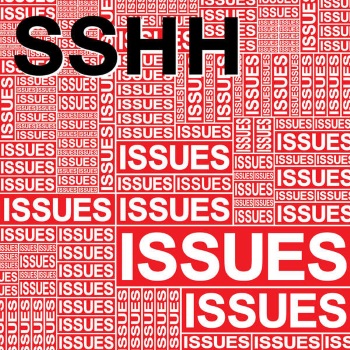 "ISSUES" UK CD
(PledgeMusic)

Singer Sshh Liguz and guitarist Zak Starkey (Ringo's son and a fine drummer himself) new album "Issues" was released in November 2016 as a digital download only. UPDATE MARCH 2017: a CD edition has yet to be released, but can be pre-ordered from the PledgeMusic website.
Sshh and Zak invited people who played on the original version to join them in the studio. Mick Ralphs plays guitar on "All The Young Dudes" alongside Martin Chambers (The Pretenders, Mott The Hoople)on drums and Glen Matlock (Sex Pistols) on bass. Other guests on the album include Blondie drummer Clem Burke, The Sex Pistols' drummer Paul Cook, Primal Scream's drummer Darrin Mooney and bassist Simone Butler, Marilyn Manson's drummer Gil Sharone and bassist Twiggy Ramirez, The Big Pink frontman Robbie Furze, drummer Santa Davis of Bob Marley & The Wailers and even Pearl Jam leader Eddie Vedder for a raucous concoction of tunes from Peter Tosh & Bob Marley's iconic call to action "Get Up, Stand Up" to The Sex Pistols' "Problems" and more.