the Mott archive
a Mott The Hoople website
with news, discographies, picture sleeve gallery and guide to cover versions for Mott The Hoople and all members and spin-off bands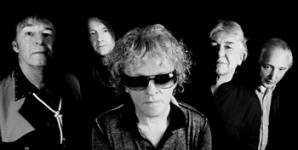 Morgan Fisher
Stephen Morgan Fisher was born 01 January 1950. From 1966 to 1970, Fisher played the organ with the soul / pop band, The Soul Survivors, who in 1967 renamed themselves Love Affair. They had a number one hit single in 1968 with "Everlasting Love", while Fisher was taking a break from the band to complete his final year at Hendon County Grammar school (replaced by Lynton Guest). Between 1972 and 1973 he formed the progressive rock band Morgan with singer Tim Staffell (the vocalist with the band Smile, who later became Queen).

From 1973 to 1976, after a brief liaison with Third Ear Band, he joined British rock band Mott the Hoople which became Mott when Ian Hunter left in 1974. Meanwhile, Fisher contributed keyboards to John Fiddler's Medicine Head, and when Mott folded, Fisher invited Fiddler to join the remaining members of Mott in what would become British Lions. From 1977 to 1979 the Lions recorded two albums, and three singles. In 1980, Fisher conceived and produced the unique Miniatures album (51 one-minute tracks by Robert Fripp, Gavin Bryars, Michael Nyman, The Pretenders, XTC, Penguin Cafe Orchestra, Robert Wyatt, Ivor Cutler, The Damned etc.). A sequel was released in 2000. In addition he played with Queen on their 1982 tour of Europe.

In 1985, Fisher moved to Japan, and started to make ambient and improvised music. He became a TV commercial music songwriter, including songs written or arranged for Cat Power, Karin Krog, José Feliciano, Zap Mama and Swing Out Sister. Japanese artists he has worked with include Yoko Ono, Dip in the Pool, The Boom, Heat Wave, Shoukichi Kina, Haruomi Hosono and the Yellow Monkey. He also scored the Japanese anime/live-action hybrid film, "Twilight of the Cockroaches" (1987) and the documentary, "A Zen Life: D.T. Suzuki" (2006)

Starting in November 2003 Morgan performed 100 monthly solo improvisation concerts at the cutting-edge arts/music club Superdeluxe in Roppongi, Tokyo. He called this concert series Morgan's Organ, and has started to release live recordings of the series as downloads. The series ended in March 2013 and has been continued as Morgan's Organ At Home at his personal studio in Tokyo since June 2013.
Use the site index links to navigate within the Morgan section, or to check out the pages for Mott The Hoople and its band members. I welcome your comments, additions or corrections!