the Mott archive
a Mott The Hoople website
with news, discographies, picture sleeve gallery and guide to cover versions for Mott The Hoople and all members and spin-off bands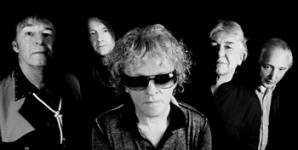 Medicine Head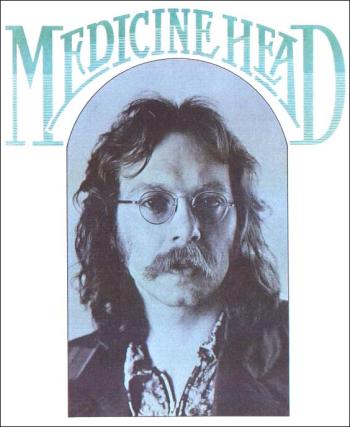 (by Neil Nixon) Before his obsession with The Fall, the influential British DJ John Peel had shown more loyalty to Medicine Head than to any other act. Their first three albums had come out on his own Dandelion label, and the debut, New Bottles Old Medicine (1970), was produced by 'Peel, Pig and friends', Peel has never been noted for nostalgia but the odd Head cut, especially "His Guiding Hand" still gets airplay on his show.
Working as a two-piece, the band became regulars on the college and club circuit and noted openers for bigger acts. As a duo they were an easy act to stage, with Fiddler playing guitar, pedal-thumping a bass drum and singing, Hope-Evans jigging along beside him. However, beginning with Heavy On The Drum (1971), Head developed a more subtle sound that was more difficult to reproduce as a live duo. This problem would dog the band for much of their career.
Former Yardbird Keith Relf, who had produced the 1971 album, briefly joined a three-piece version of the band when Hope-Evans quit following the minor hit single "(And The) Pictures In The Sky" (1971). By mid-1972, 'Harpo' was back and the most lucrative period of Head's career began. A seemingly throwaway number written between takes in the studio, "One & One Is One" (1973), was released as a single at Fiddler's urging. With its odd title and catchy slide guitar riff, it reached #3 in the UK charts. Tony Ashton's production on the One & One Is One album (1973) gave the band an even greater range in sound, featuring hippie folk in "Instant Karma Kid", the reggae-esque anthem "All The Fallen Teenangels", and a furious live reworking of "Blue Suede Shoes".
Within a year, Roger Saunders (guitar), Rob Townsend (drums) and George Ford (bass) had all joined the band. The new five-piece notched up two further hit singles: "Rising Sun" (1973) and "Slip And Slide" (1974), works of real merit in the increasingly formularised glam era. "Rising Sun" was described as 'psychedelic reggae' by Disc, whilst "Slip And Slide" featured some brilliantly underplayed harmonica and a largely spoken vocal intercut with an improbably simple and catchy guitar riff.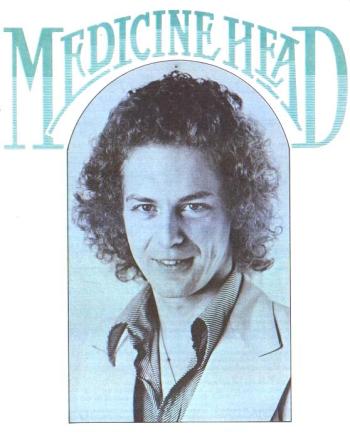 Thru' A Five (1974) recycled old blues progressions and other rootsy influences into a thick pop/rock sound with catchy riffs in abundance in an effort to create a hit album. Critical opinion was divided, the album failed to chart, and things fell apart with disturbing speed.
Signing up to the ill-starred WWA organisation, Head turned in some more superb radio work and one blinding single, "Mama Come Out" (1975), before stumbling to a halt along with their record company. By 1976 they had re-formed as a duo and signed to Chas Chandler's Barn label, cutting Two Man Band (1976), a mellow album with strong romantic lyrics and some fine instrumental work. It may have been up there with their best, but by this time "Anarchy In The UK" had been released and Head had a mountain to climb to regain their place in the rock market. One more superb single, "Me And Suzy Hit The Floor" (1976), closed the account.
Fiddler soon turned up along with ex-Mott The Hoople members in the British Lions, who made solid glam-metal noises at a time when the music was threatened by punk. By the early 80s, he was earning respect and some money in the Box Of Frogs, in which he fronted a line-up composed mainly of ex-Yardbirds. In the early 90s he re-emerged as a solo act and briefly recruited a band to tour a new set of songs interspersed with the old hits. Return Of The Buffalo (1995) was an astonishing solo album capturing the charge and vision of the early work, and it gained good reviews. Fiddler's solo gigging increased around this time and the late 90s looked more promising than many of the preceding years and, following a stint in Arizona, USA, Fiddler returned to the UK full-time to set up his own studio.
Hope-Evans shared a guru with Pete Townshend and did his most notable post-Medicine Head work on Townshend's Empty Glass and White City albums. Today, he gets a regular namecheck as a correspondent in Fortean Times, the cult journal of strange phenomena. The climate may be against him but his songwriting abilities and the strength of the recent work suggest some possibilities for a come-back.
Use the site index links to navigate within the Medicine Head section, or to check out the other members of the Mott The Hoople family. I welcome your comments, additions or corrections!