the Mott archive
a Mott The Hoople website
with news, discographies, picture sleeve gallery and guide to cover versions for Mott The Hoople and all members and spin-off bands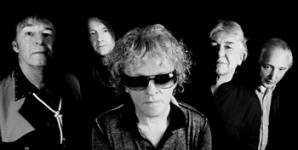 NEWS - December 2000
Mr BIG - unreleased LP!
Produced by Ian Hunter, this is the Mr Big album that got away. Mr Big received much attention in 1976 when they had a chart hit with "Romeo". Signed to EMI, the label passed on their third album "Seppuku" and ever since it has become the Holy Grail for fans of both the band and Ian Hunter. Angel Air will now release this album on 19 February 2001. More info

MORGAN FISHER - "Ivories" - first time on CD!
Angel Air will re-release Morgan's first solo album on 05 February 2001. "Ivories" was recorded in 1972 at RCA in Rome at the same time as the recent Angel Air release "Nova Solis". At the time, the producers thought it too avant-garde and so the album was not released until 1984. This is its first outing on CD (Angel Air SJPCD072), and it comes with an informative 12-page booklet with Morgan's own sleeve notes.

THE STIFFS: "Stiffology 1981-1988" with Buffin!
"Stiffology" is due on Angel Air on 15 January 2001 (Angel Air SJPCD062). This is a band that was born out of its time. In 1978, the middle of the punk era, the Stiffs were formed and by 1980 they had a deal with EMI. The catch was that they had to have a hit single and unfortunately that was not to be the case. They persisted and it is from their eighties period that this CD is drawn. It includes a never-before-released BBC session produced by Dale Griffin who also played drums. Dale has also provided fascinating sleeve notes.
NEWS - October 2000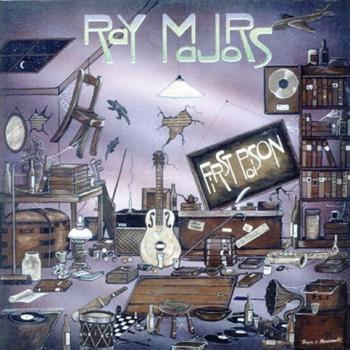 RAY MAJORS - new studio album!
Ray Majors solo album "First Poison" (Angel Air SJPCD057) has finally been released, after a six month delay. The album is a collaboration with Sandy Dillon, and features guest appearances by Joe Elliott (Def Leppard), Don Craine (Downliners Sect) and Mick Avory (The Kinks). Majors and Dillon have also completed work on a new Dillon album - due for release in the new year.

BRITISH LIONS - "Trouble With Women" - first time on CD!
The second British Lions was only released in England in 1978 - and deleted shortly afterwards, so a CD re-issue is long overdue! This Angel Air release (Angel Air SJPCD 075) adds twelve previously unreleased bonus tracks (a mix of demo- and live tracks). Dale Griffin's entertaining sleeve notes concludes the British Lions story. More info


NEWS - September 2000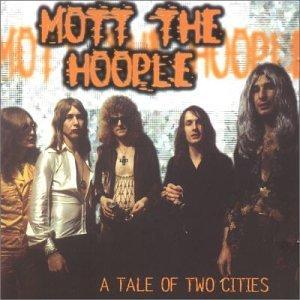 MOTT THE HOOPLE - "Live Dudes" and "A Tale Of Two Cities" CDs!
The "Stockholm to Philadelphia" set has been repackaged again (twice!). On 18 September 2000, Snapper issued the complete "Stockholm to Philadelphia" 2CD set in the UK, retitled "A Tale Of Two Cities" (Snapper SMD CD 312). And on 26 September 2000, Music Club in the States put out the Philadelphia tracks plus a couple from Stockholm onto one CD called "Live Dudes" (Music Club 50147). Click here for image. "Two Miles From Heaven" editor Keith Smith has written sleevenotes for both.

VELOCETTE - "Roll Away The Stone"
The English based female trio Velocette have done a nice cover of "Roll Away The Stone" for a US only compilation CD entitled "Blockbuster, A 70s Glitter Glam Rock Experience" (Robison Records RRCD0007).

WILMER X - "The Golden Age Of Rock N Roll"
Swedish rockers Wilmer X covers "The Golden Age Of Rock N Roll", plus T-Rex and New York Dolls, on their latest CD-single, "Silver" (EMI 8892022).

DAVID BOWIE - "Bowie At The Beeb" - new CD!
The long promised 2CD collection of David Bowie's BBC sessions from 1967 - 1972, "Bowie At The Beeb" (EMD/Virgin 5289582) - most of which features Ronson, was released on 26 September 2000. A limited 3CD-set will also be available - the bonus disc contains a recent (2000) BBC session.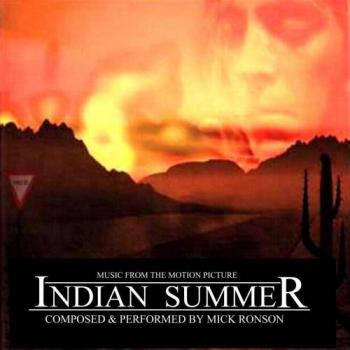 MICK RONSON - "Indian Summer" - new CD out now!
New Millennium have found more unreleased Mick Ronson material in the vaults, and issued "Indian Summer" (New Millennium Pilot 57) on 29 September 2000. This collection of songs were recorded circa 1981 as the soundtrack to a movie that never happened. Initial copies will have a bonus disc with dialogue from the screen test, set to Mick's music. Two of the songs on this album will be familiar to Ronson fans: the title track was re-recorded for "Heaven And Hull", and included with pre-release cassette copies of said album, where-as (a different recording of) "China" was added to the bonus disc of the re-issue of Ian Hunter's "Short Back N Sides" CD a few years ago.

THE LOVE AFFAIR - new CD out now!
Angel Air have released a Love Affair rarities album called "No Strings - Every Now And" (Angel Air SJPCD071). The album mixes unreleased recordings with rare single and album tracks, and comes with sleeve notes written by yours truly! Three of the original members (Morgan Fisher, Maurice Bacon and Michael Jackson) have recorded a new track ("It's A Love Affair) which is also included. More info

MOTT THE HOOPLE - the novel by Willard Manus republished!
The novel that gave Mott The Hoople their name has been republished by Replica Books in both hardcover and paperback. It is available from www.amazon.com and www.barnesandnoble.com. Catalogue reference: ISBN 073510378X.
NEWS - August 2000
MICK RONSON 1997 MEMORIAL CONCERT - available on CD soon!
Spiders From Mars' set at the 1997 'Mick Ronson Memorial Concert' in Hull, is scheduled for release later this year. Bowie's old backing band were augmented by Joe Elliott (vocals) and Phil Collen (guitar) from Def Leppard for the occasion. The album will be called "Boy Could He Play Guitar", and credited to Cybernaughts.
NEWS - July 2000
MORGAN - "Nova Solis" finally released on CD!
"Nova Solis", the first album by Morgan Fisher's 1972 band Morgan, is now available on CD for the first time (Angel Air SJPCD067). And it is about time too - the original LP was deleted 25 years ago! This album holds up well even by today's standards and is well worth investigating. Last year, Angel Air released the second Morgan album "The Sleeper Wakes" (SJPCD049) which is equally strong - and they are planning to put out the solo album Morgan Fisher recorded in 1973, later this year.

MOTT THE HOOPLE - "The Hoople" album re-issued with bonus tracks!
Sony Rewind (UK) have released "The Hoople" on compact disc with three bonus tracks (the non-LP single sides "Foxy Foxy", "Rest In Peace" and "Where Do You All Come From"). The album has been digitally remastered, but I am told it only sounds marginally better than earlier CD-pressings.

MOTT THE HOOPLE TRIBUTE ALBUM - "Moth Poet Hotel" to be re-released!
Angel Air have licenced the Japanese only MTH tribute album "Moth Poet Hotel" from 1996, for USA and Europe. A release is expected later this year - quite possibly with bonus tracks.


MOTT THE HOOPLE - "Rock 'n' Roll Circus - Live" CD out now!
"Rock 'N' Roll Circus - Live" (Angel Air SJPCD061) was recorded at Wolverhampton Civic on 6 April 1972 - the 2nd date of the Rock 'n' Roll Circus Tour. This show has circulated on tape for many years - and a CD bootleg was also briefly available ("Island Farewell") - but this is the first official airing. Being an audience recording, the sound quality is not the best - but it sounds better than the bootlegs anyway! Excellent sleevenotes by Keith Smith - editor of TMFH magazine.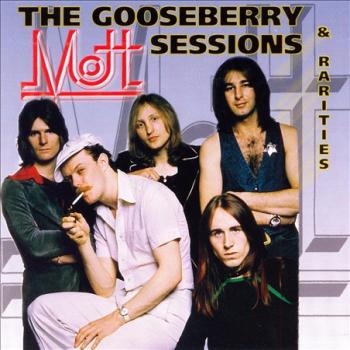 MOTT - "The Gooseberry Sessions & Rarities" CD out now!
The long-awaited "Gooseberry Sessions" CD finally sees the light of day (Angel Air SJPCD054) - and it was well worth the wait. The CD is a mix of Mott demos (7 tracks) and auditions (5 tracks) - and it also contains the near complete* Paper Bags collection. Paper Bags were basically Mott minus Nigel Bejamin. Needless to say - all tracks are previously unreleased. * The Paper Bags released a single in 1980, which is NOT included on the CD.
NEWS - June 2000
THE SPIDERS FROM MARS - 1976 album now available on CD!
Castle Music have given the eponymous Spiders From Mars 1976 album a long overdue CD release (Essential ESMCD894) but contrary to earlier reports, no bonus tracks have been included (Ronson didn't play on this album but he recorded a single with them that never got released).

RICKI ROCKETT - "All The Way From Memphis"
Ricky Rockett of Poison-fame has recorded "Memphis" for his 'glitter' album which is now scheduled for July release on Cleopatra Records (USA), and not "All The Young Dudes" as previously reported.

SPOOKY TOOTH - new bootleg!
"Dungeons & Dragons" has just been released in Japan, on the Fivedolar label. The CD has a mix of non-LP singles by the band and its offshots (including the Verden Allen/Luther Grosvenor single "Come On Back") - plus four Widowmaker live tracks (also featuring Luther). Can someone provide a scan of the cover for the archives? (UPDATE 2010: I still need a scan of the cover!)

SPIDERS & SNAKES - "Rock And Roll Queen"
A live recording of "R&R Queen" is included on LA's premier Glam-metal band Spiders & Snakes' new US album "London Daze" (Cleopatra CLP 0867-2). Spiders & Snakes is fronted by Lizzie Grey, and this album features recent re-recordings of many songs he wrote for his previous band London, plus three previoulsy unreleased demo tracks recorded in 1979 by the original London line-up with Nigel Benjamin on vocals!

IAN HUNTER - "Short Back 'N Sides" CD re-issued!
Earlier this year, EMI UK re-issued "Short Back 'N Sides" in conjuction with 'Classic Rock' magazine. The bonus disc that came with the 1994 Chrysalis edition has now gone - so this release is hardly essential.
NEWS - May 2000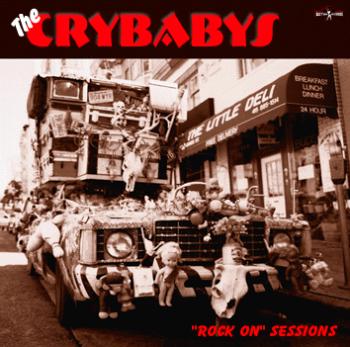 THE CRYBABYS - new studio album!
Darrell Bath fans will be pleased to know that Action Records in France have just put out a new album by the Crybabys, entitled "Rock On Sessions" (Action Records AR001CD). The album was recorded shortly after the "Dirty Laundry" sessions, and features re-recordings of songs originally recorded for that project. More info

THUNDER - "All The Way From Memphis"
EMI UK have just released a new Thunder budget compilation called "Gimme Some..." (EMI 525-520-2). The CD includes their live rendition of "Memphis", previously only available on a single B-side.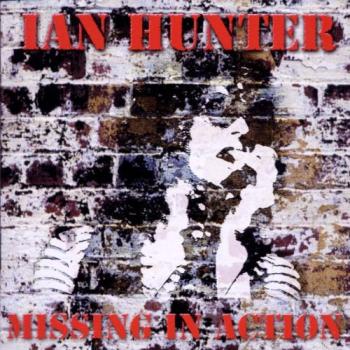 IAN HUNTER - "Missing In Action" - new live album!
"Missing In Action" (New Millennium PILOT 52) is a new CD with rare and unreleased live recordings from 1979, 1980 and 1987, released 15 May 2000 by New Millennium Communications. Songs include "Na Na Na", "Daytripper" (the Beatles songs) and other rarely heard songs such as "While You Were Looking At Me", "(I'm The) Teacher", "Letter To Brittania From The Union Jack", "We Gotta Get Out Of Here" and "Wild East". Initial copies have a bonus 13 track CD called "Collateral Damage" with live material from Chicago 1979 and Essen 1980.

VARIOUS ARTISTS: "Miniatures 2" - new CD out now!
"Miniatures 2" (Cherry Red CDBRED 165 - pictured below left) is the long awaited follow up to the 1980 "Miniatures" album, which was both critically and commercially well received. The album, compiled by Morgan Fisher and available from Cherry Red Records, is a fascinating collection of 60 new tracks, all no more than 60 seconds long. Contributors on the album include Gavin Bryars, Hugh Cornwell (Ex The Stranglers), Lol Coxhill, David Cunningham, John Fiddler (Ex Medicine Head), Robert Fripp (Ex King Crimson), Howard Jones, John Paul Jones (Ex Led Zepplin), The Levellers, Penguin Cafe Orchestra and Terry Riley.
JOHN FIDDLER - "The Big Buffalo" - new CD!
Angel Air Records have just released "The Big Buffalo" (Angel Air SJPCD 048 - pictured above middle) - this is a re-issue of Fiddler's 1995 CD "Return Of The Buffalo" CD, with four bonus tracks. More info

BRITISH LIONS - "British Lions" - first time on CD!
British Lions debut album (pictured above right) has finally been issued on CD by Angel Air Records (Angel Air SJPCD 065) -and have been boosted with 8 previously unreleased bonus tracks including 3 songs recorded live at the BBC, as well as demos and other live recordings (bringing the total to 17 tracks). Dale Griffin has written the sleeve notes and has overseen the remastering of the original album. More info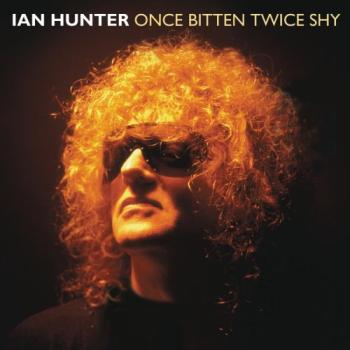 IAN HUNTER - new box-set out now!
Ian's long promised 2CD "box set" has finally been released by Sony Music. The set is entitled "Once Bitten Twice Shy" (Sony 4962842) and among the 38 tracks are 9 previously unreleased: Colwater High, One Fine Day, Common Disease, Ain't No Way To Treat A Lady, Good Advice To A Friend, Bluebirds, Sunshine In My Eyes, I'll Wind, All Is Forgiven. The remaining songs are a fine mix of album tracks, single B-sides and movie soundtracks.

'IGGINBOTTOM - rare 1969 album re-issued!
When he was still with the Love Affair, Morgan Fisher produced an LP called "Igginbottom's Wrench" by the band 'Igginbottom for Deram Records. This was guitar virtuoso Alan Holdsworth first band, and the current going rate for the original vinyl LP is £100! The CD re-issue is now available from Angel Air Records (Angel Air SJPCD 064). More info

MOTT THE HOOPLE - "Mott" re-issued on audiophile vinyl!
Absolute Analogue have now issued the "Mott" album on 180g audiophile vinyl. The new LP (limited to 1000 copies worldwide) was remastered from the original master tapes, under the supervision of Dale Griffin. The original UK gatefold cover has been reproduced and it features an additional booklet featuring reminiscences from Verden Allen, Dale Griffin, Ian Hunter, Mick Ralphs and Overend Watts. Due to the high manufacturing costs, the LP retails at £35 plus postage. An audiophile pressing of "All The Young Dudes" will follow later this year.
NEWS - April 2000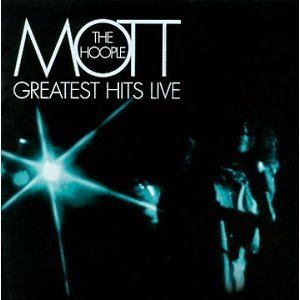 MOTT THE HOOPLE - "Greatest Hits Live" - new CD!
The American label Cleopatra have just released a budget CD called "Greatest Hits Live" (Purple Pyramid CLP 0823-2) with 11 tracks culled from last years "All The Way From Stockholm To Philadelphia" 2CD-set (Angel Air Records). There are no new tracks on offer here, so there really is no need to pick up this CD if you already own the 2CD set, but how often do we get new Mott The Hoople albums? Buy one for your car!

MICK RALPHS and OVEREND WATTS - new solo albums!
Angel Air Records have scheduled new solo albums from Mick Ralphs ("That's Life") and Overend Watts ("Loose Cannon") for June.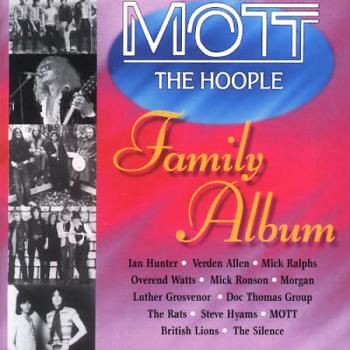 MOTT THE HOOPLE FAMILY ALBUM - new compilation!
Angel Air Records have licenced songs from their vast selection of Mott The Hoople related releases, to the Connoisseur Collection label in England. "The Mott The Hoople Family Album" (Connoisseur VSOP CD283) has tracks by Doc Thomas Group, The Rats, Mott The Hoople, Morgan, Steve Hyams, Mott, British Lions, Mick Ralphs, Silence, Overend Watts - and as a bonus - Verden & Luther's "Sweet Sweet Girl" which has not previously appeared on CD. It alsohas entertaining sleevenotes by Dale Griffin. Note - this album should not be confused with the 2CD "Friends and Relatives" on Eagle Records, as it has different tracks and is one CD only.

SLAUGHTER AND THE DOGS - new CD re-issues!
The British Captain Oi! label have just released the Mick Ronson produced "Do It Dog Style" 1977 album on CD (Captain Oi! AHOY CD 131). The bands 1980 album "Bite Back", produced by Dale Griffin and with Morgan Fisher on keyboards, will follow in May (Captain Oi! AHOY CD 142). Both CDs have bonus tracks.
NEWS - March 2000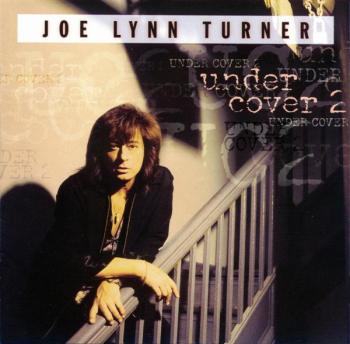 JOE LYNN TURNER - "Moving On"
Former Rainbow and Deep Purple vocalist Joe Lynn Turner has recorded a great version of "Moving On" for his 1999 album "Under Cover 2" (Canyon PCCY-01354 - Japan only). The album contains some of his favourite songs, and "Wishing Well" (Free) and "Mississippi Queen" (Mountain) are also included.

NAOTO SHIBATA - "Ready For Love"
"Stand Proud! 2" (Bareknuckle AVCB-66071) by Naoto Shibata is another 1999 Japanese only release. Loudness bassist Naoto Shibata invited fellow Japanese musicians to record an album of cover versions by artists as diverse as Deep Purple, Led Zeppelin, U.K. and King Crimson! "Ready For Love" features musicians from Saber Tiger, Red Warriors and Loudness.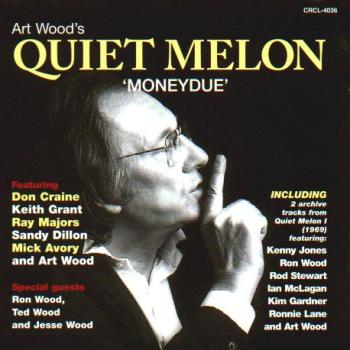 QUIET MELON - Japanese CD with Ray Majors!
Back in 1998, Ray Majors was a member of Art Wood's Quiet Melon, along with members of Kinks and Downliner's Sect. The band signed to Nippon Crown, and they had an album released only in Japan, called "Money Due" (Nippon Crown CRCL-4036). The album contains a couple of Majors compositions (featuring Ray on lead vocals), as well as a cover of Steve Hyams' "You Can't Judge A Man". More info

DARRELL BATH - new solo album!
Ian Hunter's guitarist Darrell Bath will have his first solo album proper, "Sabre Jet" (Delicious Records DEL 101), released in May. The album was produced by Andy Scott (from Sweet) and Kris Gray, and features Ian Gibbons (keyboards, Ian Hunter Band) and Richie Newman (drums, Tracie Hunter Band). More info

STATUS QUO - "Once Bitten Twice Shy"
Status Quo have covered "Once Bitten Twice Shy" for their new all-covers album "Famous In The Last Century" (Universal Music 157 8142), due for release in England next month.

MICK RONSON PHOTO BOOK - the Mick Rock collection!
Charnel House Publishers will be producing a lavish limited edition photo book of Mick Rock's entire Mick Ronson collection. It will be a small edition signed by Rock with some special guests. The book will not be published for a while, but fans can e-mail Joe Stefko (the publisher) who will notify you when the book gets under way. You can also visit the Charnel House website for details of all publications and updates. (UPDATE 2010: this book never materialized.)
NEWS - February 2000
DAVID BOWIE (Ronson) - new bootleg!
"Suicide Attack" (Zeus Z2009001) is a 15 track Japanese release - pictured below left. Recorded live 20/4/73 at Shibuya Kokaido in Tokyo, Japan.
BOB DYLAN (Ronson) - new bootlegs!
Two new bootlegs from the Rolling Thunder tour has just been released. From USA comes "Tell It Like It Is" (Space 004) - pictured above middle, 13 tracks recorded at The Palace Theatre, Waterbury CT on 11/11/75. "Maple Leaf Gardens 1975" (above right) is a 20 track 2CD Japanese release (Heartbreakers HB-924-1/2), taken from the show at Maple Leaf Gardens in Toronto on 2/12/75.

MICK RONSON - new albums available soon!
New Millennium Communications will be releasing two new Mick Ronson albums this summer. One is a collection of studio demos and outtakes tentatively called "Rare and Oddities" - the other is the session Ronson and Hunter recorded with John Cale and Corky Laing in 1978, during pre-production for "You're Never Alone With A Schizophrenic".

ALPHAVILLE - "Roll Away The Stone"
In January 1999, an 8CD boxset called "Dreamscapes - the Alphaville anthology" was released in Germany. One of the tracks is an unreleased version of "Roll Away The Stone", recorded in 1992. That year vocalist Marian Gold also recorded and released this song for his solo album "So Long Celeste".

ROCK SUPER STARS - "Ready For Love"
Asia guitarist Al Pitrelli has recorded a covers album that includes "Ready For Love". The album is credited to Rock Super Stars (this is also the title of the CD) - it is currently only available in Japan (Blue Dolphin BLCK 86061).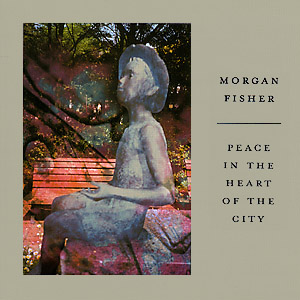 MORGAN FISHER - new album!
Morgan Fisher has recently re-recorded his 1988 album "Peace In The Heart Of The City" for Cherry Red Records in England (Cherry Red CDMRED 164). The original album came out on Kitty Records in Japan and was very well received at the time - even granting Morgan an invitation to perform at the big Expo '90 in Osaka. If you haven't heard any of Morgan's instrumental albums, this is a good place to start! Some songs from the original 1988 cd is currently available on "Echoes Of A City Life" (Kitty / Polygram KTCM-1094), a Japanese only compilation with tracks from Morgan's three Kitty albums: "Peace In The Heart of The City", "Life Under The Floor" (1987) and "Echoes of Lennon" (1990).

WILCO - "Henry & The H-Bomb"
A new Wilco 2cd bootleg entitled "Ghosts Of The Filmore" finds this fine band performing "Henry" at San Francisco's Filmore West back in 1997. Quality is said to be excellent, but I have not heard it myself. I'd be most interested in a copy, though. Anyone? (UPDATE 2010: I have now got a copy. Thanks Andrew!)

PERFECT AFFAIR - 1983 album to be re-issued with bonus tracks!
The Mick Ronson produced Perfect Affair LP from 1983 has been remastered by Pacemaker Records in Canada, and a release is due later this year. Several demos recorded by Ronson and vocalist Rick Rose in 1987 will be included on the CD.
NEWS - January 2000
HINKLEY'S HEROES - rare Mick Ralphs session!
Italian re-issue label Comet Records will be releasing some of Tim Hinkley's 70s (unreleased) sessions under the "Hinkley's Heroes" moniker. Volume 1 is already available (Arkama AK080), and this includes one track with Mick Ralphs on guitar. Other artists on this album: Neil Hubbard, Joe Cocker, Marianne Faithful, Bryan Ferry, Al Kooper, Robert Palmer, Alvin Lee, Mike Patto..... and more! The album is available on both CD and vinyl.

MR BIG - unreleased LP available soon!
"Seppuku", the unreleased Ian Hunter produced 1978 LP by Mr Big will be released later this year by Rockshop, who are taking pre-orders now. Reserve your copy today!