the Mott archive
a Mott The Hoople website
with news, discographies, picture sleeve gallery and guide to cover versions for Mott The Hoople and all members and spin-off bands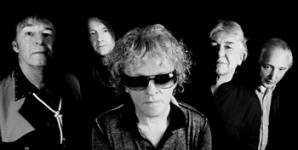 NEWS - December 2001
DARRELL BATH - "Love & Hurt" - new solo CD!
Darrell Bath (Ian Hunter's former lead guitarist) will have a new solo album released just after Christmas, on the ChangesOne label (Changes CD 005). The album is called "Love & Hurt" and features Paul "Trevor" Francis amongst others (Ian's former bass player). This is Darrell's second solo release and if it is as good as the previous one ("Sabre Jet") then we're in for another treat!

IAN HUNTER - new CD re-issues!
Sony in England will issue "Overnight Angels" in their Rewind series on 21 January 2002. The album has been remastered and will include "England Rocks" as bonus track.... Apparently some of Ian's solo albums are to be re-released by Spitfire Records in the USA in 2002 (Spitfire is part of Eagle Records), but no details are known at the time of writing.

MOTT THE HOOPLE - "Two Miles From Heaven" - new CD bootleg!
Out now, on the bootleg label Hyacinth (Hyacinth 051), is the 1980 rarities compilation "Two Miles From Heaven". Although some of the songs have since turned up on various MTH collections, the majority of songs are still unreleased on CD.

More IAN HUNTER cover versions discovered!
"Irene Wilde" was recorded by Fred LeBlanc on his US only 1997 album "... Playing The Game Of My Life" (Cowboy Mouth Records D504).... Kevin Borich Express from Australia covered "Miss Silver Dime" on their 1979 album "No Turning Back" (Mercury 6357 059).... "All Of The Good Ones Are Taken" has reportedly been covered by an American duo called Smoke Ring Days. More info

NEWS - October 2001
JOHN CALE - unreleased 1978 collaboration with Hunter/Ronson out soon?
For years, Hunter/Ronson fans have been waiting for the release of their collaboration with John Cale from 1978. The trio recorded an albums worth of material in just a couple of days but the recordings were never released and is now residing with Cale's lawyers. John Cale told a Welsh magazine (The Buzz) earlier this year that "some recordings made in the 70s with David Bowie's late guitarist Mick Ronson are now set for release" - he even described them as "world war improvisations". No release date has been set - watch this space!

KINOBE - new CD featuring Ray Majors!
Ray Majors and Sandy Dillon appear on "VerseBridgeChorus," the new album by Kinobe. Kinobe are a trendy chill out duo whose music was used on the recent Kronenburg 1664 ad. Ray & Sandy are on the track "Mamma's Girl" which Sandy also co-wrote. Sandy sings & Ray plays Dobro. There's a possibility that "Mamma's Girl" might be released as a single.

THE FOOLHOUSE - "Pin A Rose On Me"
Swizz rockers The Foolhouse recorded a great version of the Widowmaker classic "Pin A Rose On Me" (co-written by Luther Grosvenor) for their 1993 greatest hits compilation "Foolish Years". More info


THE LOVE AFFAIR - "The Best Of The Good Times" - new compilation!
Sony/Columbia have released a 19-track Love Affair CD compilation with three newly recorded Steve Ellis songs! "The Best Of The Good Times" (Columbia 504419-2) is an excellent introduction to Morgan Fisher's first band! More info

IAN HUNTER / MICK RONSON - new CD with Hunter/Ronson interviews!
French rock critic Jean-Noël Coche published the book "Autant En Emporte Le Rock.... 1960 - 2000" in May 2001. The book, published by Le Castor Astral, contains reviews and interviews (Mott The Hoople is mentioned). More important, the book also come with two CDs - one is a live CD by French prog rockers Ange, the other is entitled "Les Voix du Rock: Eclats de Voix" and features 74 one minute interviews - including one with Ian Hunter and another with Mick Ronson! More info

MICK RONSON - "The Burning Collection" - limited 3xCD set!
NMC in England has "The Burning Collection" (NMC BURNINGBOX1) scheduled for 15 October 2001 release. This limited 3CD box set contains the Mick Ronson albums "Showtime", "Just Like This" and "Indian Summer" (all released by NMC in the past 2-3 years), so if you never picked them up, now is the time! It retails at approx £30, so it is not exactly a bargain - considering no new tracks are on offer here.
NEWS - September 2001
DARRELL BATH - new solo album!
Darrell Bath has started recording a new solo album for the Changes One label in England. The album is titled "Love And Hate" (Changes CD-005) and is pencilled in for a Christmas 2001 release.

LESTER BANGS TRIBUTE ALBUM - featuring Ian Hunter!
The late, legendary rock critic Lester Bangs was also an excellent songwriter, and Mickey Leigh (brother of the late Joey Ramone) is putting together a tribute album based on songs Lester wrote in the 70s for his bands Birdland and The Delinquents. So far Lester fans Lenny Kaye (Patti Smith Group), Chris Stein (Blondie) and Ian Hunter has signed on - and Bruce Springsteen has also expressed interest. More details to follow!

TRAVIS - "All The Young Dudes"
Travis are to release a cover of 'All The Young Dudes', recorded live at Glasgow Barrowlands, as the B-side of their new single 'Side', the second from 'The Invisible Band' album. Tentative release date is 17 September 2001. More info

BRUNO GERUSSI - "I Wish I Was Your Mother"
A cover version of "I Wish I Was Your Mother" from 1989 by Canadian band Bruno Gerussi's Medallion has also been discovered. More info
NEWS - August 2001
IAN HUNTER - new acoustic promo only releases!
Ian Hunter promoted "Rant" with a tour of USA radio stations earlier this year, and one of the live appearances has been made available on a syndicated radio show CD called "Acoustic Cafe" (airdate 01 July 2001). This 2CD-set has acoustic versions of "Wash Us Away", "Death Of A Nation" and "Still Love Rock & Roll" plus an interview with Ian. The CD also included acoustic performances by JJ Cale, John Kay, John Hiatt, Ani DiFranco, Steve Howe, Joe Henry, Ben Harper, Richard Thompson and others. Ian also guested on another syndicated radio show called "World Cafe" around the same time, and this is probably also available on CD. More details to follow!

Ian Hunter's US record label Fuel 2000 have issued a 3-track promo single which couples "Death Of A Nation" (album version) with acoustic live recordings of "Wash Us Away" and "All The Young Dudes". The live tracks were taped in front of an audience, unlike the Acoustic Cafe and World Cafe sets. More info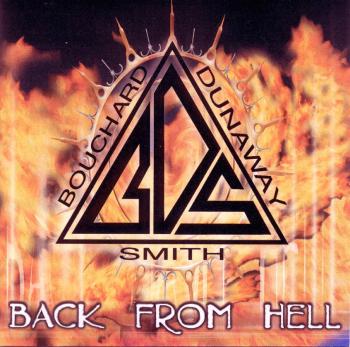 BOUCHARD, DUNAWAY & SMITH - new CD with Ian Hunter!
Joe Bouchard of Blue Oyster Cult and Dennis Dunaway and Neil Smith, both ex-Alice Cooper - have finally released their new album with four tracks co-written by Ian Hunter. Initial reports suggested the band would be called Eyescream, but in the end they settled for BDS. More details to follow!

MOTT THE HOOPLE - "Two Miles From Live Heaven" - new live album!
Angel Air will release a 2CD-set called "Two Miles From Live Heaven" (Angel Air SJPCD099) on 15 October 2001. With tapes supplied by Overend Watts and Mick Ralphs, this compilation has songs recorded live in the USA in 1971, 1973 and 1974. Angel Air have also added some 1969-1972 era studio outtakes: Death May Be Your Santa Claus (wild and rude demo) / Ballad Of Billy Joe (demo) / The Rebel (demo pre-Hunter) / It Would Be A Pleasure (demo).

MICK RALPHS - "It's All Good" - new solo album!
Mick Ralphs will be releasing his long-awaited second solo album on Angel Air on 15 October 2001. The working title for the album was "That's Life", but the title has been changed to "It's All Good" (cat no SJPCD052). The album was recorded over a two year period and also includes a live Bad Company track - apart from that, Mick plays all the instruments himself. Track listing: S.E.X. / Barking Mad / Don't Need Money / Jessica / Hideaway (live w/Bad Company) / Jazz-Wah / Train Wreck / LARGE! / Atmosphere / Gravy Booby / Coming Up The Hill / More S.E.X.

MOTT THE HOOPLE - re-issues and bootlegs!
The MTH collection "Best Of The Island Years 69-72" gets a USA release on 18 September 2001. This was compiled by Buffin in 1990, and first released as "Walkin' With A Mountain". It was re-issued at mid-price with the new title in 1998.

A new Mott The Hoople Japanese bootleg has been sighted. "The Wild Side Of Live" (Hi-Watt GS-3) has MTH's live set at the Fillmore West (San Francisco) in 1970. Volume 7 in "The Handmade for Fans CD Series" is also available - "Cavern Stomp" is a 2-CD set that documents Ian Hunter's gig at the legendary Carvern Club in Liverpool earlier this year. This features Joe Elliot on Memphis & Dudes, and Ian's daughter Tracie on Dudes.
NEWS - July 2001
MICK RONSON MEMORIAL CONCERT - now available with bonus CD-Rom!
NMC in England has secured the rights to the "Mick Ronson Memorial Concert", and will be re-releasing this 2CD-set in August (NMC Pilot 93). The first 10.000 copies will have a third bonus disc containing video footage of Roger Taylor performing "It's A Kind Of Magic" and the full cast singing "All The Young Dudes". Hopefully NMC will make this show available on video or DVD as well in due course.

MICK RONSON - "Heaven And Hull" CD re-released!
"Heaven And Hull" was re-released on 3 July 2001 by the American label Spitfire (Cat no: Spitfire SPTF 15082). This 1994 release has been out of print for some time, so I am glad to see it has been made available again. Sadly there are no bonus tracks.

This month has also seen a US only re-release of "Secret Sessions", the album Ronson recorded with Ian Hunter, Corky Laing and Felix Pappalardi back in 1978, and not released until 1999.

MOTT THE HOOPLE - All The Young Dudes" - re-released on 180g vinyl!
Released on 1 August 2001, is the "All The Young Dudes" 180g high quality vinyl re-release from Absolute Analog, the same company responsible for the "Mott" vinyl a couple years ago. The LP retails at £25.

MEDICINE HEAD - "The Best Of Medicine Head" - new CD!
Music Club has scheduled a new Medicine Head compilation for 17 September 2001 release. "The Best Of Medicine Head" (Music Club MCCD 464) has a good selection of songs from their three Polydor albums: One And One Is One / Rising Sun / Slip And Side / Out On The Street / I Know Why / Hangin' Man / Instant Karma Kid / Morning Light / White Dove / All The Fallen Teenangels / The Season And The Sign / Indian Queen / Another Lay / In The Palm Of Your Hand / Epitaph Blues / Rain / How Does It Feel.

A week earlier (10 September), Angel Air will make Medicine Head's 1976 album "Two Man Band" (Angel Air SJPCD 095) available on CD for the first time. Three bonus tracks have been added - "Me & Suzi (Hit The Floor), "Moonchild" and "Midnight" (previously only available on singles).
NEWS - June 2000
MOTT THE HOOPLE featuring Steve Hyams - remastered CD!
The long out-of-print CD "Mott The Hoople featuring Steve Hyams" will be re-released next month in England. The album was recorded in 1976 and featured Mott with Hyams on lead vocals instead of Nigel Benjamin. It was originally released by See For Miles in the mid-90s. More details to follow!

THE DEAD MILKMEN / CHEAP TRICK - "Rock And Roll Queen"
Two new "Rock And Roll Queen" cover versions have just surfaced. The Dead Milkmen covered the song in 1990, while Cheap Trick's version dates from 1974 (before Robin Zander had joined the band). More info
NEWS - May 2001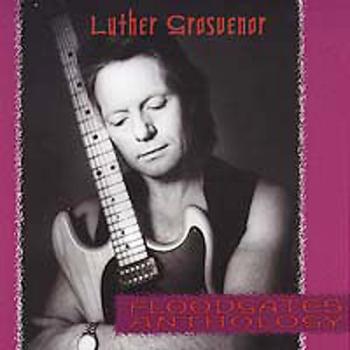 LUTHER GROSVENOR - "Floodgates" - re-issued with bonus tracks!
On 21 May 2001, Angel Air re-released the 1995 album "Floodgates" with bonus tracks from Luther's time with Spooky Tooth and Deep Feeling, plus the two songs he recorded for the Peter Green tribute album "Rattlesnake Guitar". There is also a never-before released version of "Here Comes The Queen" from a Mott The Hoople gig at the Civic Center, Santa Monica, California on 13 April 1974. The CD has been retitled "Floodgates Anthology" (Cat no: SJPCD088) and comes with excellent sleeve notes from Keith Smith.

IAN HUNTER - "Rant" also released in Canada
True North Records have just released "Rant" in Canada (True North TND235) with the same sleeve as the US version.

LLOYD LANGTON GROUP - classic album re-issued on CD!
The three Lloyd Langton Group LPs "Night Air", "Time Space" and "Like An Arrow' have now been made available on CD, and will be released in June 2001, distributed by Voiceprint. Additionally, Lloyd Langton's Swedish only album "On The Move" will be re-issued by Angel Air in July, complete with bonus tracks - it has been retitled "On The Move... Plus" (Angel Air SJPCD093) and comes in a new cover and has sleeve notes by Keith Smith. Huw Lloyd Langton was a founder member of Ariel Bender's group Widowmaker - be sure to check out his official website for more details on these, and other great releases.
NEWS - April 2001
SPOOKY TOOTH - "Live In Europe" - new CD!
A collection of rare Spooky Tooth material will be released in late May by Brilliant/Blue Storm in the States. "Live In Europe" (Brilliant/Blue Storm PG24-1) will include 1968-69 BBC sessions ('Sunshine Help Me', 'Too Much Of Nothing', 'Feeling Bad', 'The Weight', 'I Can't Quit Her', 'Blues Town'), and two tracks recorded in Germany in 1970 ('Better By You, Better Than Me', 'Lonely Lady'). Rounding out the set are two demos from the 1999 reunion sessions ('How' and 'Sunshine'), plus a previously unreleased track from Deep Feeling ('Pretty Colours').

SANDY DILLON - "East Overshoe" - new CD out now!
Ray Majors is featured on the superb new Sandy Dillon album "East Overshoe" which was released 09 April 2001 on the One Little Indian label. Ray has co-written 5 out of the 13 tracks and he plays a wide variety of stringed instruments including dobro & banjo. The title track is also available on single. More info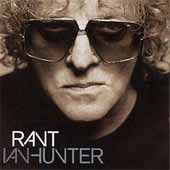 IAN HUNTER - new CD-single!
Papillon will release "Still Love Rock And Roll" as a CD single on 07 May 2001 (Papillon BTFLYS0017). This will be coupled with "Dead Man Walkin' (Eastenders)" and "Death Of A Nation". The songs are all culled from Ian's forthcoming album, "Rant" - the UK version of which will have a different running order of the track-listing and a different sleeve compared to US version (UK album sleeve pictured right)

Mott the Hoople family update!
I am told Verden Allen has pretty much completed his next album. Overend Watts is recording again and has some great new songs. Mick Ralphs has done an instrumental album for Angel Air (release date to be announced). Interestingly he has declined to tour with Bad Company this spring/summer, so Rodgers and Kirke are doing it with two pick-up players.

MOVING ON - two new cover versions discovered!
I have just learned about a few cover versions recorded by Finnish artists. Jig-Saw released a Finnish language version of "Moving On" as a single in 1975 (Hi Hat HIS 1001) - it was also included on their "Ujo Poika" LP (Hi Hat HILP 101). The Finnish title was "Tie Edessäin" (Finnish lyrics by Veikko Juhani Raimo). Readers of my fanzine 'The Outsider' will remember that Jig-Saw also released "Once Bitten Twice Shy" as a single in 1977 (Hi Hat HIS 1023). Secondly, "Moving On" was also covered by Madame George on their 1977 LP "What's Happening" (Love Records LRLP 229).

Other newly discovered Finnish cover versions of interest: "Can't Get Enough" (original by Bad Company) was sung in Finnish by Kirill Babitsin on his 1974 LP "Tiukka Linja" (EMI 5E 062 35054). It is also available on a compilation CD of his work called "Hetki Lyö 1967 - 1997" (BMG 74321531612). Finnish lyrics by Matti Kalevi Rosvall. "One And One Is One" (original by Medicine Head) was sung in Finnish by Georgij Babitsin on his 1975 LP "Ykä Alias George Babitsin (EMI 5E 062 35071). Finnish lyrics by P. Aspirin.

RONSON ABLAZE and THE OUTSIDER - price increase!
Effective on 4 June 2001, Norway postal rates will increase with a staggering 24% - and the cost of my fanzines will increase accordingly. Be sure to place your order BEFORE 4 June 2001 to get the fanzines at the old price! SPECIAL OFFER: For a limited time, if you order two or more back-issues, you will get Ronson Ablaze #4 for free! More info

MEDICINE HEAD - "Live At The Marquee 1975" - re-issued with bonus track!
Angel Air plan to make the entire Medicine Head catalogue available on CD and "Live At The Marquee 1975" (Angel Air SJPCD091) kicks off the new 'series' on 7 May 2001. This June 1975 concert was originally released back in 1995 (by Red Steel - entitled "Timespace"), but distribution was limited and it has been deleted for some time now, so this is a welcome re-issue! The original demo of "Pictures In The Sky" with the late great Keith Relf (ex-Yardbirds) on guitar is included as a bonus track. More info
NEWS - March 2001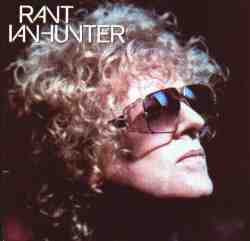 IAN HUNTER - "RANT" - new CD released next month!
Ian Hunter's new album "Rant" will be released by by Fuel 2000 in USA on 24 April 2001 (Fuel 2000 03020611162) and by Papillon Records in England, a subsidiary of Chrysalis Records, on 11 May 2001. Ian was assisted in the studio by Andy York, John Conte, Tommy Mandel, Steve Holley, Mickey Curry and Ritchie Pagano.

EYESCREAM - forthcoming CD featuring Ian Hunter!
Dennis Dunaway and Neil Smith (of Alice Cooper fame) have formed a new band name with Joe Bouchard, former Blue Oyster Cult bassist. The band will be called Eyescream. A new CD will follow this summer as well as a tour. Joe will sing and play guitar, Neil on drums and Dennis on bass. Eyescream live will consist of new material, BOC, and Alice Cooper tunes. Ian Hunter has co-written 4 songs and he has also helped with the production of the new CD.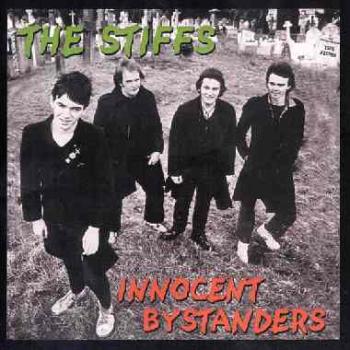 THE STIFFS - new CD produced by Buffin and Overend Watts!
"Innocent Bystanders" will be released in April by EMI Gold in England. This is the second Stiffs compilation released this year to feature Dale Griffin ("Stiffology" on Angel Air was the first). On the new EMI compilation, three of the tracks were produced by Dale and Overend back in 1980, including the title track - and they have never been released before.

GRAHAM BONNET - "Don't Look Down"
Graham Bonnet, formerly of Rainbow and Michael Schenker Group, covered Ronson's "Don't Look Down" on his Japan only CD "The Day I Went Mad" (Victor VICP-60726) - released in 1999. More info
NEWS - February 2001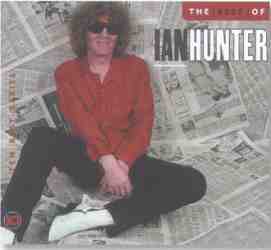 IAN HUNTER - "The Best Of Ian Hunter" - new CD!
Emi-Capitol Special Markets (USA) has a new Ian Hunter CD entitled "The Best Of Ian Hunter" scheduled for release in the next few weeks. Track listing: Cleveland Rocks / Once Bitten Twice Shy / All The Young Dudes (Live) / Just Another Night / Old Records Never Die / All The Way From Memphis (Live) / Slaughter On 10th Avenue (Live) / I WIsh I Was Your Mother (Live) / Lisa Likes Rock 'n' Roll / Na Na Na (Extended Mix)

MARTIN'S FOLLY - "I Wish I Was Your Mother"
USA rockers Martin's Folly has recorded "I Wish I Was Your Mother" for their third album, as yet untitled. According to the bands official website, the song supposedly features none other than the song's author, Ian Hunter Patterson! No release date has been set for this album - but it sounds like a winner to me!

TWO MILES FROM HEAVEN - new issue!
Keith Smith has published issue 4 of TMFH, the magazine of the Mott The Hoople Appreciation Society. More info


MORGAN FISHER - "Ivories" - first time on CD!
Angel Air released Morgan's first solo album on 5 February 2001. "Ivories" (Angel Air SJPCD072) was recorded in 1972 at RCA in Rome at the same time as "Nova Solis" (by Morgan, the group). At the time, the producers thought it too avant-garde and so the album was not released until 1984. This is its first outing on CD, and it comes with an informative 12-page booklet with Morgan's own sleeve notes.

MR BIG - "Seppuku" - produced by Ian Hunter!
"Seppuku", the unreleased Mr Big LP from 1978, produced by Ian Hunter, has finally been released on Angel Air Records (Cat No: SJPCD074). The album has been digitally remastered, using the original master tapes, and comes with a 16 page booklet with sleeve notes by yours truly - including exclusive interviews with Mr Big members Dicken and John Burnip. More info

THE MUSHUGANAS - "Rock And Roll Queen"
US rockers The Mushuganas have just released a 9-track album with a cover version of "Rock And Roll Queen".

MARTIN GORE - "Stone Love"
Martin Gore from Depeche Mode did a German solo tour in May 1997, playing his favourite songs backed only by a piano. One of the songs was "Stone Love", the Mick Ronson cover of Bowie's "Soul Love" - then just released as a bonus track to the "Play Don't Worry" CD re-issue. Gore's version (recorded at the Hyatt Regency, Cologne) has now been made available on several bootlegs, including "Martin L. Gore - the piano session" and "The Hotel Sessions".

AT LAST THE 1958 ROCK N ROLL SHOW - now on DVD!
Ian Hunter's first TV appearance was with Freddie Fingers Lee in 1968, for the 'Beat Club' show in Bremen, Germany. Ian played bass in Lee's band At last The 1958 Rock N Roll Show, and their performace of "I Can't Drive" has now been officially released on a German DVD entitled "Beat-Club - The Best of '69"
NEWS - January 2001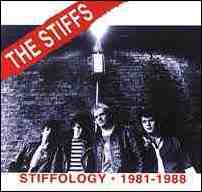 THE STIFFS - new CD with Buffin involvement!
"Stiffology 1981 - 1988" (Angel Air SJPCD062) was released on 15 January 2001. The Stiffs was a band that was born out of its time. In 1978, the middle of the punk era, the Stiffs were formed and by 1980 they had a deal with EMI. The catch was that they had to have a hit single and unfortunately that was not to be the case. They persisted and it is from their eighties period that this CD is drawn. It includes a never-before-released BBC session produced by Dale Griffin who also played drums. Dale has also provided fascinating sleeve notes. Meanwhile, EMI Records are planning their own Stiff compilation for May release which will include even more unreleased material produced by Griffin/Watts.

MOTT THE HOOPLE - "Hits" - new mid-price CD!
Sony UK have scheduled a Mott The Hoople collection for March release. "Hits" is expected to have the same track listing as the "Super Hits" album released in USA by Sony/Legacy in 1997.

MOTT THE HOOPLE 1999 convention - the video!
The official video of the first MTH Fan Convention is now available in both PAL (European) and NTSC (US) formats. Price per copy £15 plus £1.50 post and packing UK and Europe and £2 the rest of the world. Visit Jerkin' Crocus home page for ordering details and more information. The video includes live performances and interviews from Verden Allen's Flat Out, John Fiddler, Steve Hyams & Ray Majors and Nott The Hoople as well as exclusive interviews with Joe Elliott, Ian Hunter and Luther Grosvenor.