the Mott archive
a Mott The Hoople website
with news, discographies, picture sleeve gallery and guide to cover versions for Mott The Hoople and all members and spin-off bands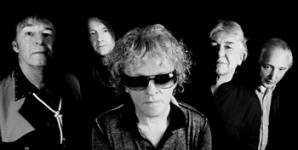 NEWS - November 2002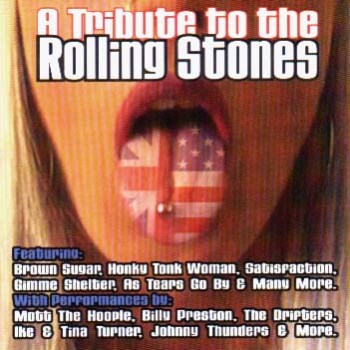 MOTT THE HOOPLE songs on sampler albums!
Although "All the Young Dudes" is the MTH song that most often turn up on 70s retrospectives and classic rock samplers - I am glad to report that some compilers look beyond the obvious and pick 'obscure' album tracks instead. The Norwegian sampler "Herreavdelingen" (Universal) is one such example. It was compiled by Finn Bjelke and contains "Pearl 'N' Roy (England)". Similarly, "Satisfaction - A Tribute To The Rolling Stones" (ANA Records) includes "Honky Tonk Women" by Mott The Hoople. These, and many other compilation albums with MTH tracks have recently been added to the sampler index. Remember to get in touch if you can add similar albums! More info

MOTT THE HOOPLE - new DVD with "At The Crossroads"
"At The Crossroads" by Mott The Hoople is included on a new DVD compilation issued by Radio Bremen in Germany. Entitled "On The Road Again", the DVD features 14 great performances filmed for the Beat Club show in the 60s and 70s. More info

TIM STAFFELL - "Amigo" - new CD featuring Morgan Fisher!
Morgan Fisher, Brian May and Snowy White all guest on the forthcoming Tim Staffell album "Amigo". Tim was the vocalist in Morgan Fisher's early 70s band MORGAN. Be sure to visit Tim's website to learn more about the new CD.

MICK RALPHS - "That's Life" - new CD!
Mick Ralphs' third solo album will be released on 13 January 2003. "That's Life" (Angel Air SJPCD 136) has eleven newly recorded tracks, plus a 1970 demo of "Can't Get Enough" and a 1977 Bad Company track called "Budgie" (both previously unreleased). More info

MICK RONSON - "Guitars For Freedom II" update!
The various artists compilation album "Guitars For Freedom II - in remembrance of the fallen" features a previously unreleased Mick Ronson recording of "Indian Summer" that was recorded for the "Heaven And Hull" album, but left off the album in the last minute. More info
NEWS - October 2002
"All the Moves (But None of the Licks)" - new book!
Clive Selwood worked with Mott the Hoople when he was marketing director at CBS Records - he also launched the Dandelion label with John Peel and became Medicine Head's first manager. Clive has now written a book about the Secrets of the Record Business, and Mott The Hoople and Medicine Head are just two of the acts that are covered in "All the Moves (But None of the Licks)" - published by Peter Owen Publishers in November 2002.

BOB DYLAN - "The Bootleg Series Vol. 5" - new live CD!
Sony Legacy in USA will be releasing the 5th volume in their Bob Dylan bootleg series on 26 November 2002. "Bob Dylan Live 1975: The Rolling Thunder Revue" is a 2CD set, and the material is previously unreleased. Mick Ronson was effectively the band leader on the 1975 leg of the Rolling Thunder Revue, so this is definately something to look forward to!

LOVE AFFAIR / STEVE ELLIS - "The Singles A's and B's" - new CD!
UK based Acadia Records have compiled the A- and B-sides of all Love Affair singles with Steve Ellis on vocals, plus Steve's first three solo singles - on one CD! "Io Senza Te", the seldom heard Italian language version of "Rainbow Valley", has been added as well. Some of the recordings actually date back to 1966 and features a 16 year old Morgan Fisher. More info
NEWS - September 2002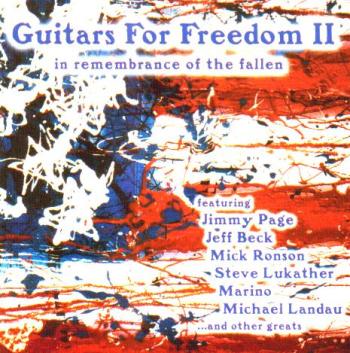 MICK RONSON - rare track included on "Guitars For Freedom II"!
"Guitars For Freedom II" features unreleased material from Jimmy Page, Jeff Beck, Steve Lukather, Mick Ronson, Marino, Tommy Denander, Michael Landau, Foley and other guitar greats. The CD benefits victims of of the 9/11 disaster and the Angels On Earth Foundation. The CD is available by mailorder directly from Angels On Earth who also have Vol.1 in stock. Why not buy both and support a good cause?

Two new Ian Hunter cover versions discovered!
Prism released a cover of "We Gotta Get Out Of Here" in 1997 and Rainhoff covered "Too Much" in 2002. More details!

WIDOWMAKER - "Straight Faced Fighters" - new CD!
Due to be released in October 2002 on Castle Records (Castle CMDDD586) is "Straight Faced Fighters, a 2CD Widowmaker collection that includes the full debut album, a 30 minute live concert, plus most songs from the second album as well! More details!

LOU REED - "Transformer" - deluxe re-issue CD!
RCA/BMG Heritage (USA) will release a 30th anniversary edition of the Bowie/Ronson produced Lou Reed album "Transformer" on 22 October 2002. This deluxe re-issue features extensive liner notes, rare photos and previously unreleased tracks - including an acoustic demo of "Perfect Day."

IAN HUNTER - "Cleveland Rocks Again" - new bootleg CD?
Mail order stores in USA are advertising an lan Hunter double CD called "Cleveland Rocks Again". This is probably a bootleg concert recording from the 2002 tour. I need a scan of the cover for the archives. Anyone?

MOTT THE HOOPLE - "The Best Of Mott The Hoople" - new CD due in early 2003!
Columbia/Legacy in USA have delayed their "The Best Of Mott The Hoople" collection - originally scheduled for September 2002. New release date is early 2003. The compilation supposedly contains highlights from the "All The Young Dudes" 3CD box-set (now deleted).
NEWS - August 2002
RINGO STARR and His New All Starr Band - DVD update!
The DVD from the Ringo tour will be available in October 2002 and it includes "Cleveland Rocks" as well as "All The Young Dudes". Full song list: Photograph / Act Naturally / Logical Song / Cleveland Rocks / Back Off Boogaloo / I Wanna Be Your Man / You're Sixteen / Yellow Submarine / Things Can Only Get Better / Lucky Man / Give A Little Bit / No One Is To Blame / The No-No Song / It Don't Come Easy / Glamorous Life / Take The Long Way Home / All The Young Dudes / Don't Go Where The Road Don't Go / With A Little Help From My Friends. More info

New Mick Ronson biography!
Due to be published in January 2003 is the definitive biography of Mick Ronson by Weird & Gilly. "Ronno - the Spider with the Platinum Hair" is a 256 page book and will include interviews with most people Mick worked with, a complete discography (by yours truly!) and much more. It will be published by Independent Music Press in London. More info

Yet another variation of the fake Mott The Hoople album has surfaced!
There are now SEVEN variations of the fake Mott The Hoople album in circulation. This new one is actually credited to a Mott The Hoople tribute band called The Trybe - but you wouldn't know this just by looking at the cover. More info
NEWS - July 2002
TUFF DARTS - "Tuff Darts" - now on CD!
Ian Hunter played the piano on two songs on Tuff Darts' self-titled debut album back in 1978. US based Wounded Bird Records have now made this album available on CD (Wounded Bird Records WOU 6048). More info

FREDDIE MERCURY TRIBUTE CONCERT - now available on DVD!
The 1992 concert has been re-released on DVD (Parlophone 4928699) to coincide with the 10th Anniversary of the concert. Surprisingly only the 2nd half is included, but it does feature rehearsal footage at Bray studios, a TV Documentary (with a couple short interviews with Ian Hunter and Mick Ronson) and a photo gallery. Of course, the highlight is Ian with Mick doing All The Young Dudes with Bowie on sax, Roger Taylor on drums, Brian May on guitar, and Joe Elliot and Phil Collen on backing vocals. This special 10th Anniversary Edition of the Freddie Mercury Tribute Concert is available both in PAL and NTSC.

IAN HUNTER - "Rant" - released in Germany!
German label Repertoire will be releasing "Rant" on 29 July 2002 (Repertoire REP 4976). This is the second continental release - it was made available in most European countries in January 2002 by Roadrunner (same cover and catalogue number as the UK edition).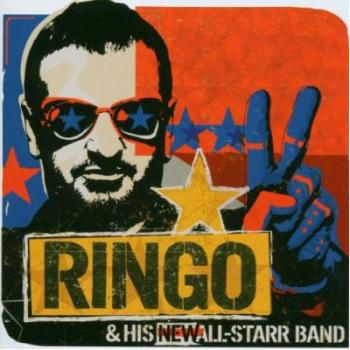 RINGO STARR and His New All Starr Band - new CD in August!
Razor & Tie Music will be releasing the CD "King Biscuit Flower Hour Presents Ringo Starr and his New All Starr Band" on 06 August 2002. Ian Hunter was one of two guitarists in the band - and he also sang three of his own songs during the set. Sadly the official CD only includes "Dudes". Full tracklisting: Photograph / Act Naturally / Logical Song / No One Is To Blame / Yellow Submarine / Give A Little Bit / You're Sixteen / No No Song / Back Off Boogaloo / Glamorous Life / I Wanna Be Your Man / Lucky Man / Take The Long Way Home / All The Young Dudes / Don't Go Where The Road Don't Go / With A Little Help From My Friends.

The King Biscuit CD was recorded at Rosemont Theatre, Chicago on 22 August 2001. That show was also filmed for a possible DVD release - highlights of which was broadcast earlier this month in Japan. The 75 minute TV broadcast included Ian performing both "Cleveland Rocks" and "All The Young Dudes"!

Furthermore - there is an excellent Japanese bootleg in circulation, simply called "Ringo Starr and His New All Starr Band" that documents a concert in Fort Worth, Texas on 18 August 2001. Unlike the official CD, this includes all of Ian's songs. More info
NEWS - June 2002
MOTT THE HOOPLE - "Hoopling - Best Of Live" - new CD in September!
Angel Air Records have scheduled "Hoopling - Best Of Live" (Angel Air SJPCD 121) for 02 September 2002 release. This will be a single CD compiled by Keith Smith, editor of 'Two Miles From Heaven'. "Hoopling" does not contain any new unreleased live material; it simply collects the best tracks from the albums "All The Way From Stockholm To Philadelphia" and "Two Miles From Live Heaven".

DAVID BOWIE - "Ziggy Stardust" - 30th Anniversary Edition!
EMI will be releasing a special 30th anniversary edition of "Ziggy Stardust" this summer (EMI 5219002) . This time around the album gets the 2CD treatment, the second CD collects the bonus material found on earlier Ryko releases, plus a re-mix alternate take of "Moonage Daydream". Only for completists, then.

GENERATION X - "Valley Of The Dolls" - now on CD!
Ian Hunter produced "Valley Of The Dolls" for Generation X in the late 70s, and this album has now been made available on CD in the UK (EMI 5389352). It comes with two bonus tracks but they were recorded live for the BBC and are not produced by Ian.
NEWS - February 2002
WIDOWMAKER - CD re-issue with bonus tracks!
Sanctuary Records in England will be releasing Widowmaker's selftitled debut album from 1976 later this year, and they promise several bonus tracks!

Mick Ralphs interview!
In the new issue of "Classic Rock" magazine (March 2002), there is a full page interview with Mick Ralphs. It's part of their "rock'n'roll survivors" features..... On a similar note - the German Oldie Markt magazine published part 1 and 2 of the Love Affair history in their January and February 2002 editions - and there are more parts to come, including a detailed look at Morgan Fishers's solo career.

FATAL FLOWERS - "Best of" CD due in May 2002!
Mick Ronson produced two albums for the Dutch band Fatal Flowers in the early 90s. They have long been deleted, so this new compilation is long overdue! A free bonus CD with unreleased tracks may be included with the first pressing - more info to follow!

TWO MILES FROM HEAVEN - new issue!
Keith Smith has published issue 5 of TMFH, the magazine of the Mott The Hoople Appreciation Society. More info
NEWS - January 2002
MORGAN FISHER's RECORD SALE!
Morgan Fisher has been having a spring cleaning in line with his ongoing policy of "keep moving forward into new pastures", and this year he has decided to make available for sale a number of his records with Mott and related bands, as well as his MOTT THE HOOPLE GOLD AND SILVER DISCS! All records will be autographed according to the buyers request. Shipping will be from Japan and (for the vinyl discs) will be added to the prices listed here. Note that Morgan has made the list available to fan websites first, so why not use this opportunity to add exclusive material to your collection! Click here to download the list - mail me your orders or enquieries and I will pass them on to Morgan.

IAN HUNTER - forthcoming live CD and DVD
Ian Hunter will film and record two shows in Oslo, Norway at the end of January 2002 for a forthcoming DVD and live CD. The project is sponsored by Universal Norway, and Bjørn Nessjø will be producing (he also produced "Artful Dodger" and "Dirty Laundry"). No release date has been set.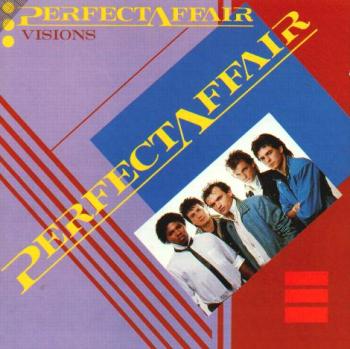 PERFECT AFFAIR - "Visions" CD finally available!
Mick Ronson produced and played on Perfect Affair's eponymous album in 1983 and remained friends with the groups vocalist Rick Rose, even returning to Canada to produce and co-write a single with Rose in 1987. The album has now been mastered to CD by Pacemaker Entertainment Ltd in Toronto. It has been retitled "Visions" (Pacemaker PACE 036) and the Rose/Ronson 1987 single is one of six bonus tracks - the others are mostly excellent Rick Rose unreleased solo recordings, but there is also a great live version of "Jean Genie" recorded by Perfect Affair in 1983. Sounds too good to be true? There is only one catch - Pacemaker will not be releasing the CD after all - but a spokesperson told me that "the unreleased product can be ordered from www.canadiancds.com". More info

Rick Rose is now working with Bullseye Records in Toronto, trying to put together a Mick Ronson tribute record. Says Rick: "What we thought of doing is having as many acts as possible that Mick was involved with , it doesn't matter if they didn't make it big , cause this is more to showcase what he was made of, as a producer." For more information about the tribute record and to learn more about Rick and his music, be sure to visit the Rick Rose website!

GENYA RAVAN - "For Fans Only" - new CD available!
Genya Ravan has just released "For Fans Only" - a 13 track compilation of unreleased songs. The majority dates from the late 70s and features Mick Ronson Band drummer Bobby Chen who also plays on the two 2001 songs on offer, including "Reconsider" which was written by Joe Droukas (who wrote "Junkman"). This is a great album that needs your support - check out the Genya Ravan website for ordering details.